The talismanic ring features the Arabic character 'Ḥ' (ح) with the numbers '1030' (١٠٧٠) above and '110' (١١٠) in the center. Together, these numerals and letter in Arabic represent an ancient codified Islamic magical spell by Imām `Abd Āllah ibn `Alawī al-Haddā'd (1634-1710 CE), who was a skilled blacksmith and renown sufi master from Tarim in Yemen. The number 110 signifies the name of his son – Sālim – whereas 1030 stands for the family clan of Al-Hadād's maternal great-grandfather; i.e. Ahmad al-Habshi. Al-Habshi namely predicted that the future birth of Al-Haddād's son would bestow great blessings upon his people. Indeed, Imām Alawī Al-Haddād was of saintly ancestry, tracing back to Prophet Muḥammad.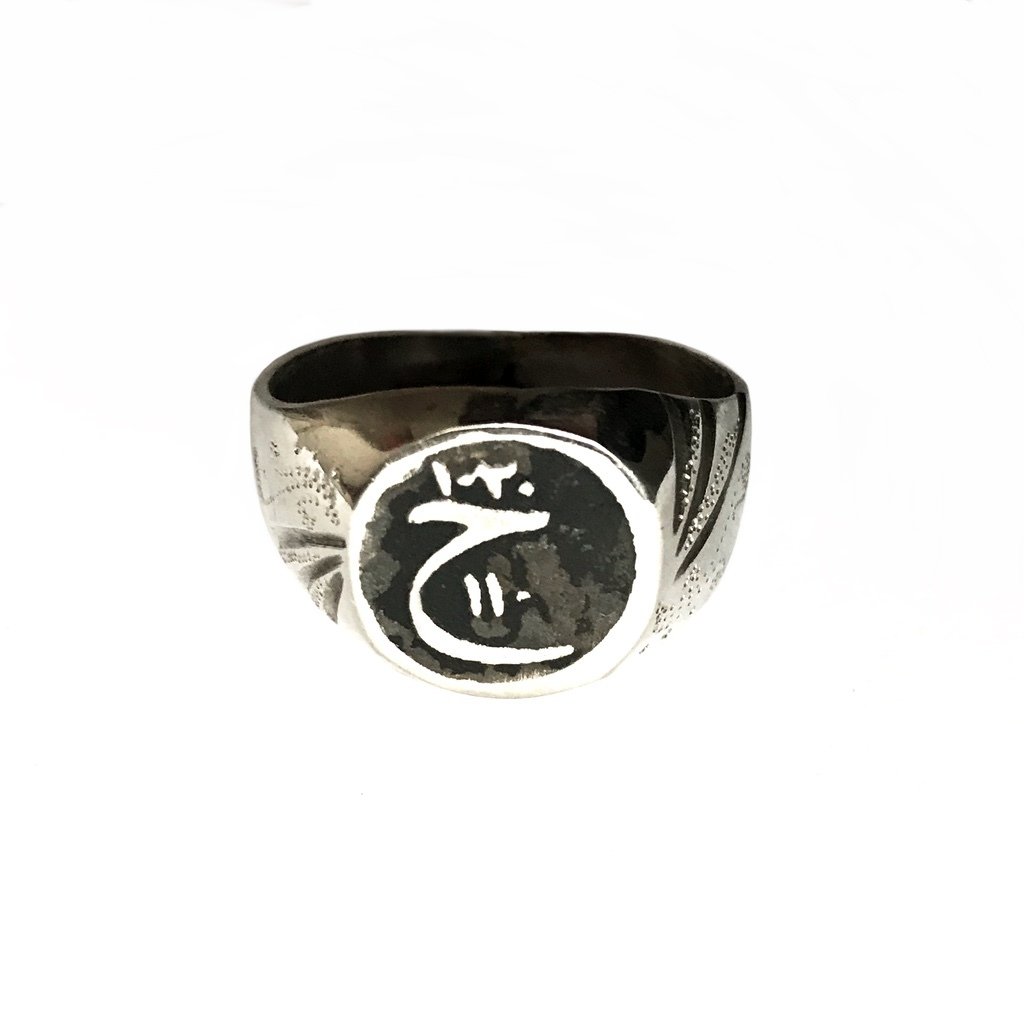 Al-Haddād's mystical sufi teachings spread to East Java, presumably by the revered Wali Songo saints. Ever since, the esoteric practices prescribed by Al-Haddād have been held in high regard by Javanese mystics, especially among followers of the Kebatinan tradition. Thus, the so-called Darkah symbol (the sacred combination of ح with ١٠٧٠ and ١١٠) seen on this ring was designed by Indonesian sufi sages of the past, according to whom it serves as a powerful amulet to request for blessings ('baraka') in general, and to help the wearer receive divine guidance in particular. This is how the purpose of one's life can be fulfilled, and one's approach to Allāh made constant.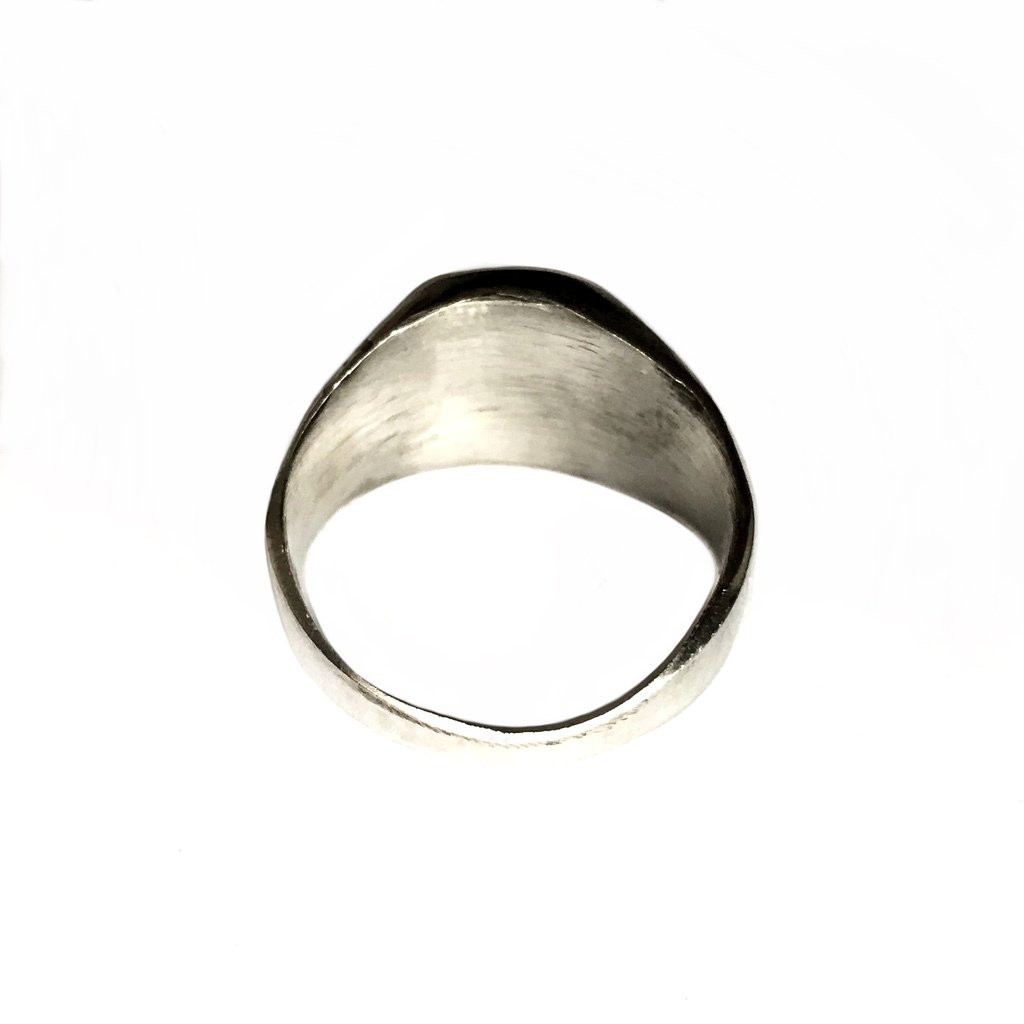 Duʿāʾ for Sufi Talisman Ring
Ya Fattāh
Ya 'Alīm Iftah Lanā Fathan Qarīban
Translation
"O Opener,
O knowledgeable One, open up for us an opening soon"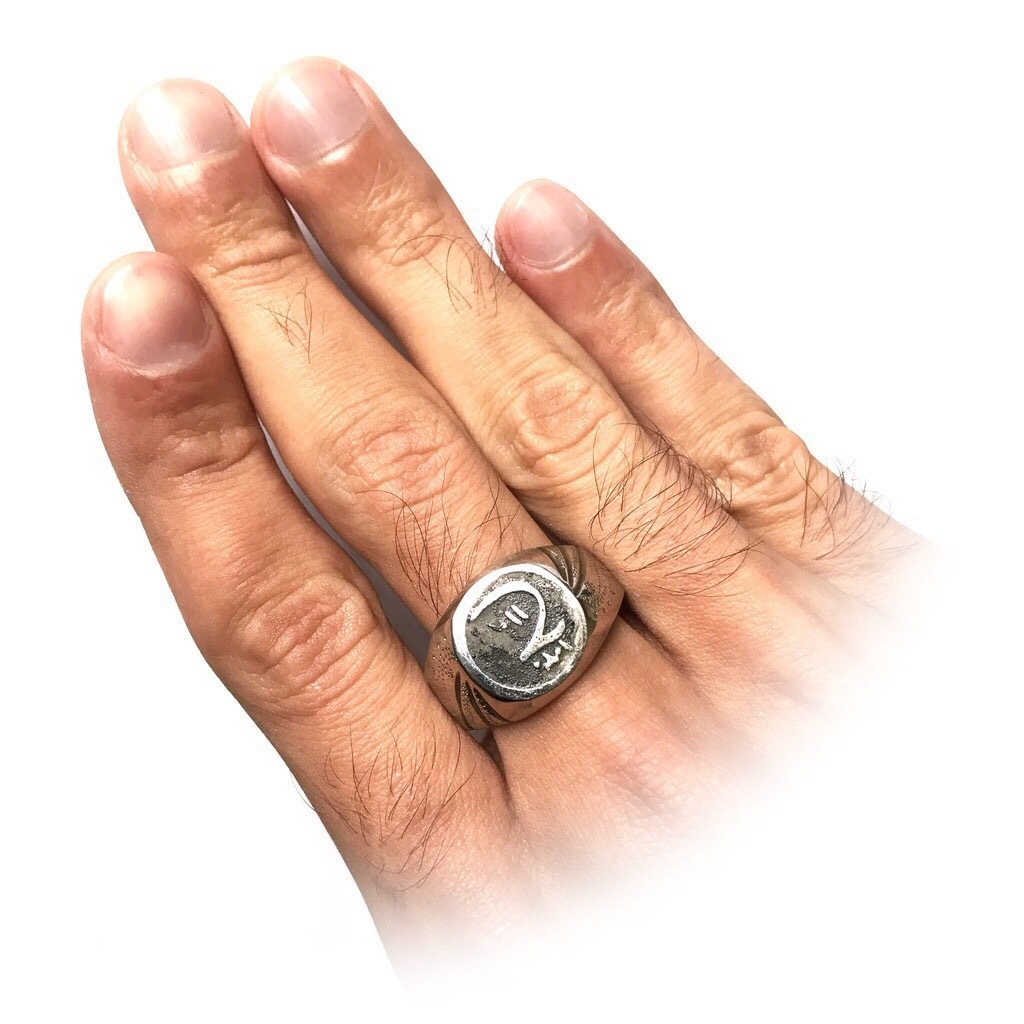 It should be noted, however, that the ring was previously owned and worn by a venerated master from Rembang in East Java, who has recently passed away. Therefore, the black lacquer on the ring clearly shows signs of it having been worn already.