The ancient Egyptian Ankh is one of the most well known and familiar symbols, but is however, easily and often misunderstood.
The symbol can be traced back thousands of years, holding great cultural, religious, and social significance. It has continued to be popular until today, commonly worn by celebrities, and is popular in both (tattoo) art and jewelry.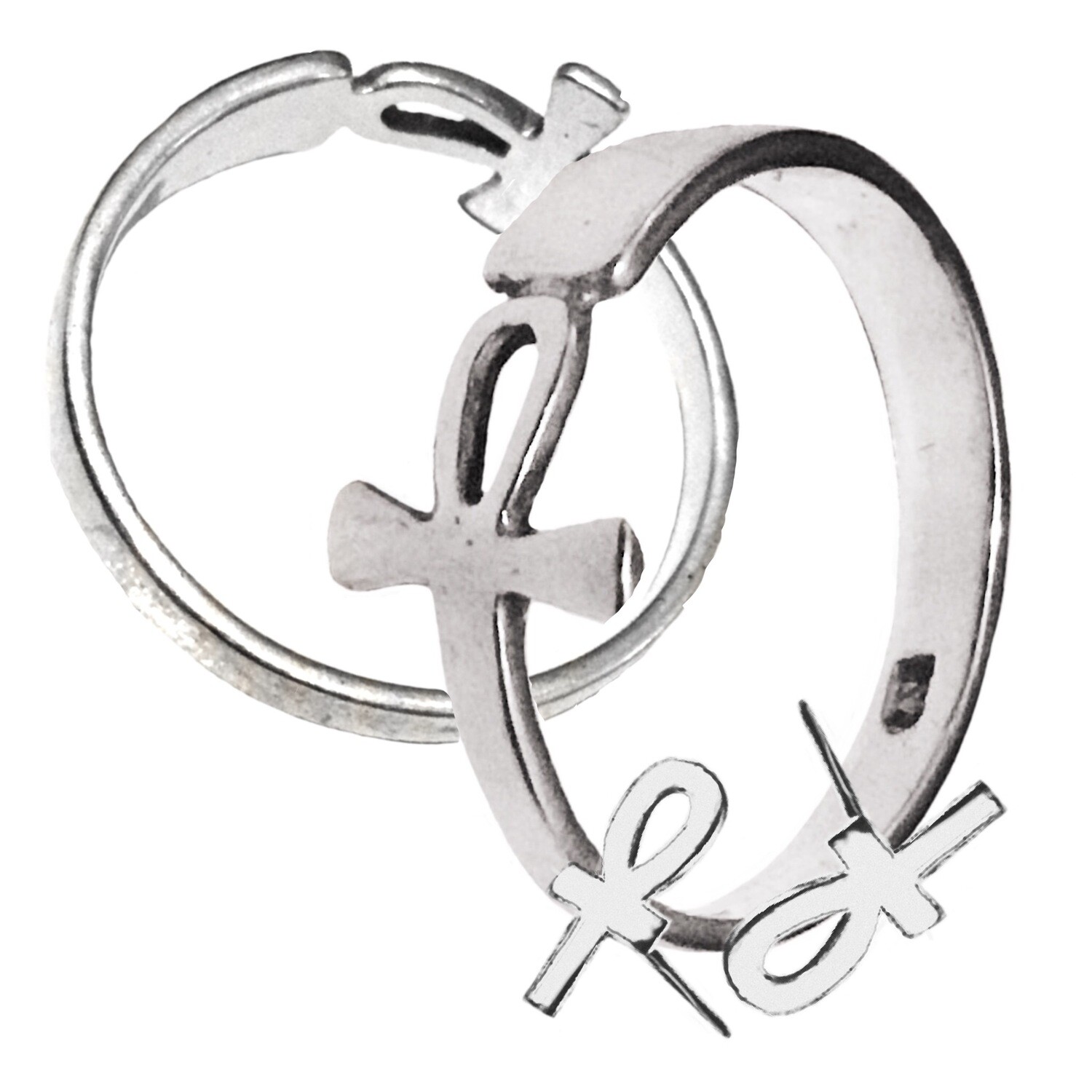 The cross-like sign, has been found in Egyptian writings, graves and artifacts for over 3000 years.
It is widely known as the Egyptian word for 'life' and became a universal symbol for this meaning.
But what exactly is the Ankh symbol's meaning and origin? And also, why to wear it in jewelry or accessories?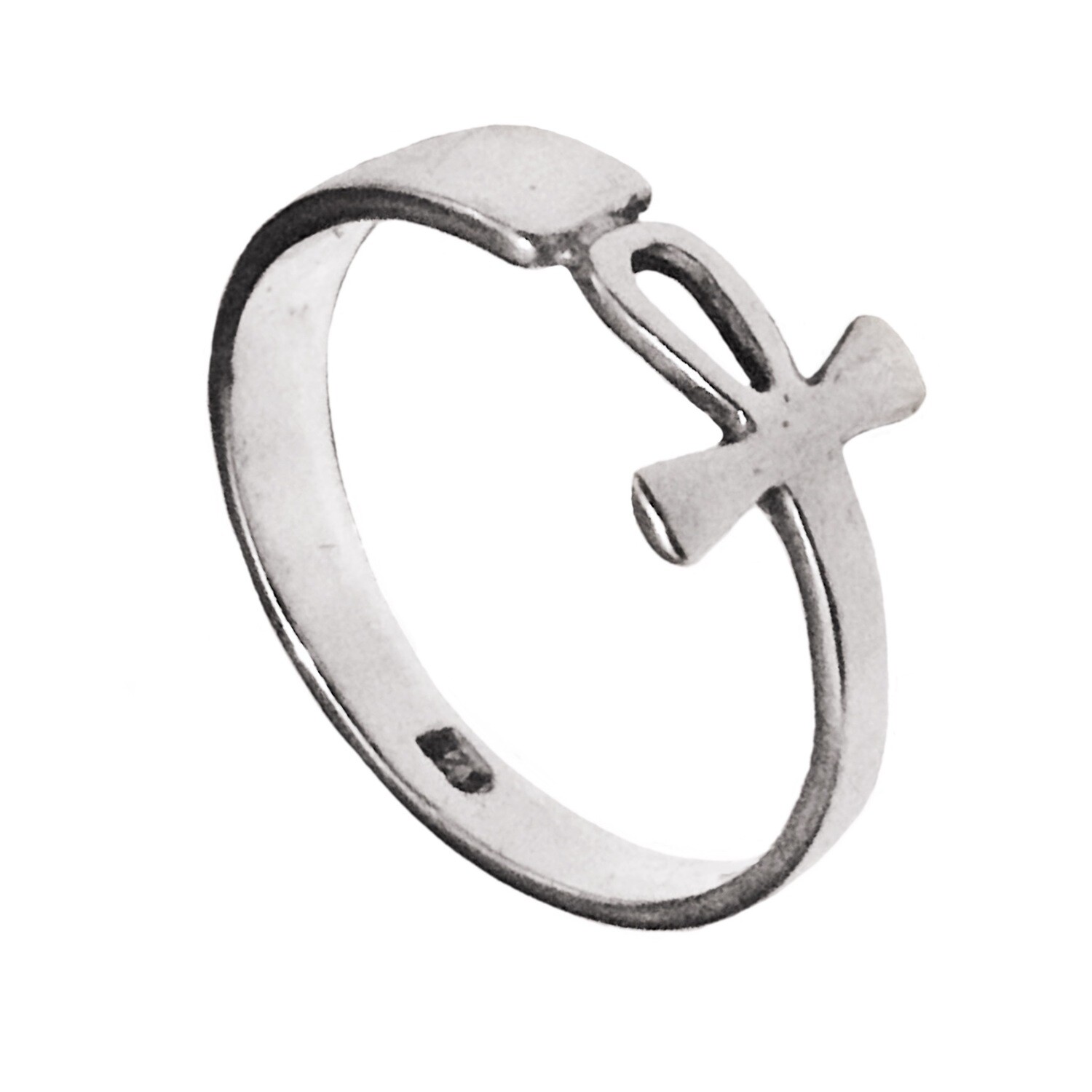 More than just 'life', Ankh stands for immortality and the transition and continuation of this life into the after life.
The hieroglyphic means literally 'breath of life'.
This ancient Egyptian symbol represents the key to eternal life.
The Ankh's looped top represents the womb and the unity of femininity and masculinity lies contained within its form, together, making it the 'Key of Life'.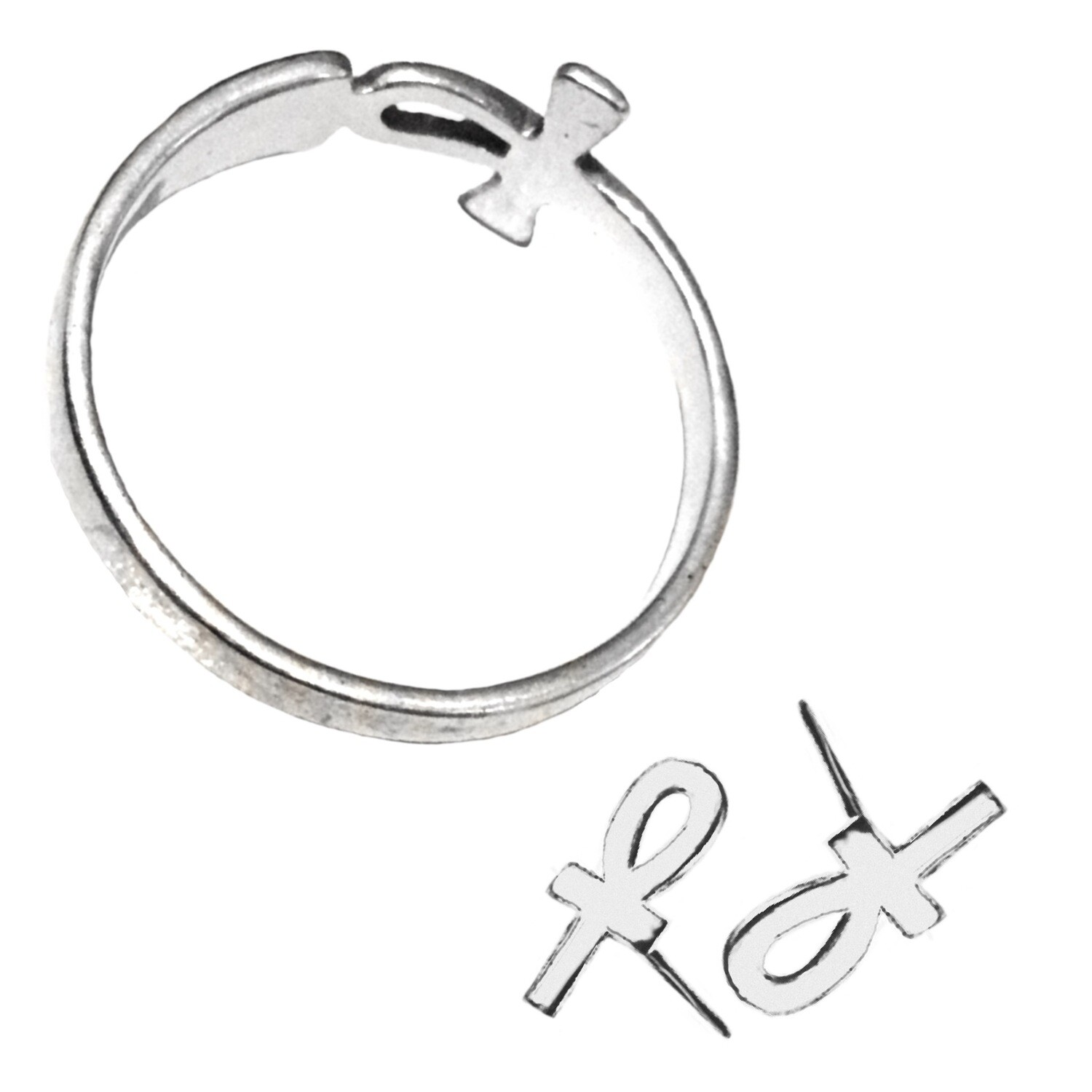 It is a hieroglyph found widely in Egyptian art, where gods and goddesses are depicted with the Ankh and thereby having the key to the afterlife and immortality.
The Ankh was also known as the Key of the river Nile, the only source of water for Egypt to survive, thus further reinforcing the image of fertility and reproduction.
It symbolizes the ability for life to evolve and to be successful, and it reminds us that life on earth is simply one aspect of creation, and that we are all eternal beings in transition.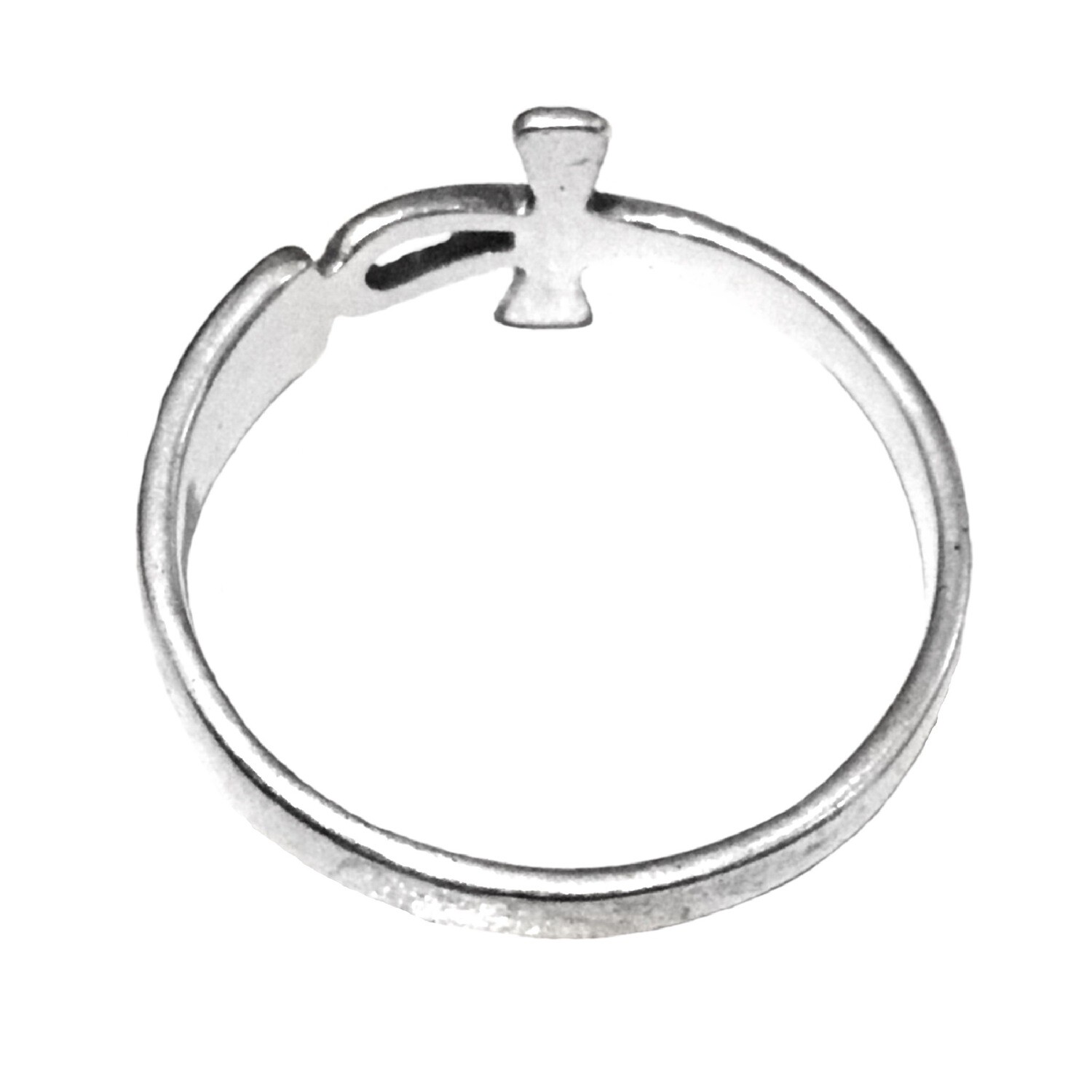 This fine 925 Sterling silver ring and earrings, are offered now as a special gift set.
Although originally Egyptian, as mentioned before, the Ankh became a universal symbol.
These delicate pieces of jewelry were traditionally, hand made in Bali, Indonesia, by local silver smiths.
With a ring size 9, it makes a universal gift for anyone you wish fortune, fertility and eternal health and life.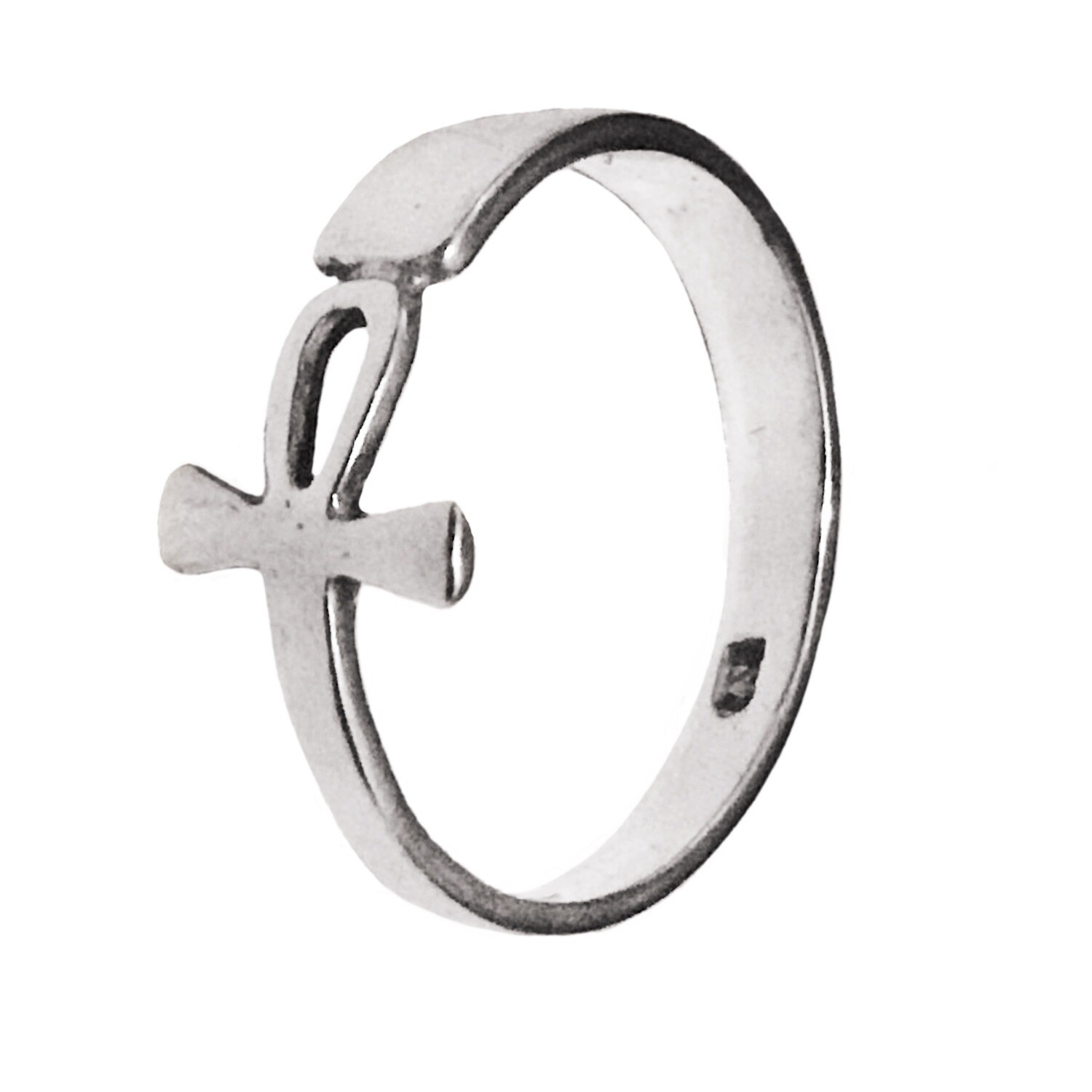 The beautiful, yet simple earrings, accompanying the ring, are stylish, timeless and universal, completing this set of jewelry that could be worn easily on daily basis, due to it's simplicity and modesty but just as well stands out on festive occasions.