This type of agate owes it name from the gemstone's featured pattern, which clearly resembles a snake's skin. It is actually a fossil, not from a snake but a fish. Hence some people say the stone's motif resembles fish scales rather than snakeskin. Either way, Indonesian agates of this particular kind have a good reputation in terms of their potent powers. Indeed, people from all backgrounds acknowledge the mystical benefits of wearing this gem.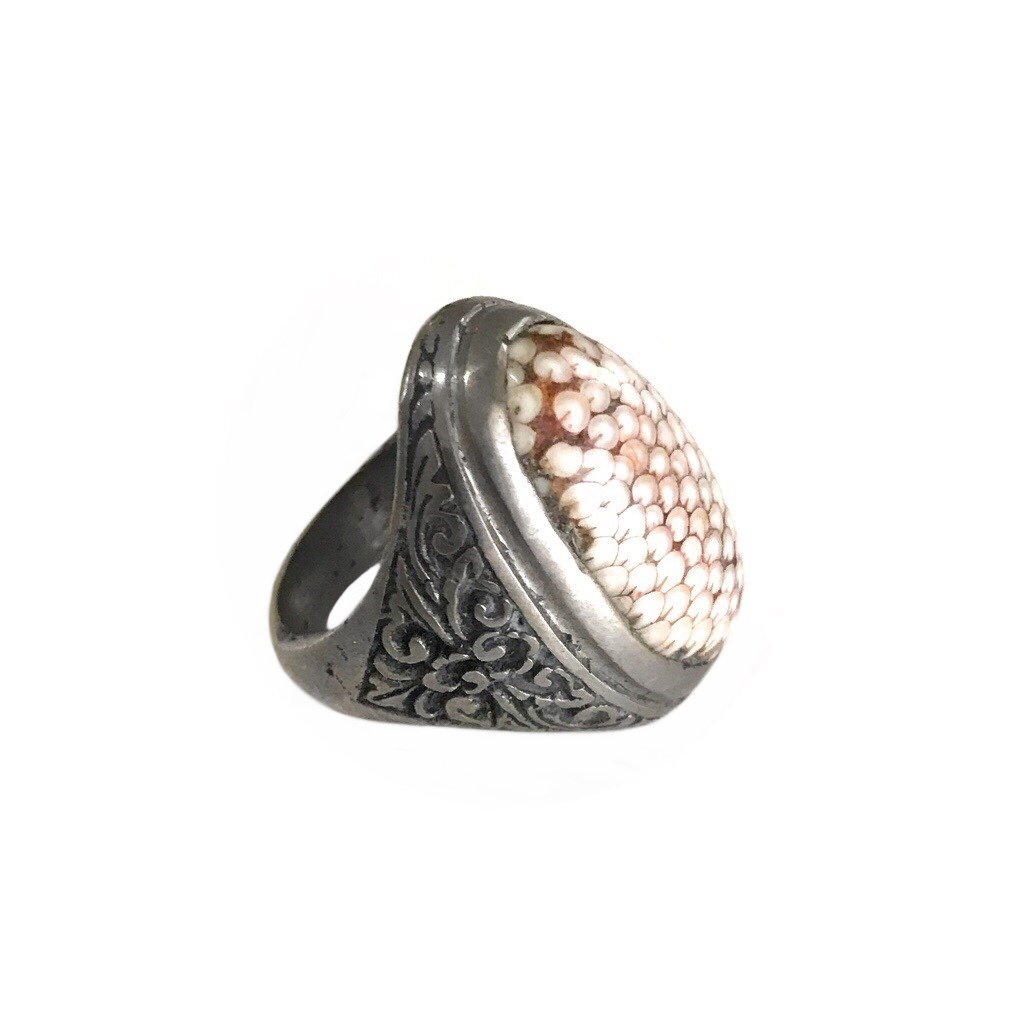 Indonesians believe snakeskin agate amulets make it impossible for the wearer to get his or her own skin pierced with sharp weapons. In addition to protection against knife attacks it is also believed that its magic quality can help avoid that the wearer gets hit by bullets. The ring, therefore, is a genuinely powerful item that is endowed with kanuragan magic. Moreover, considering the fact that a snake always finds its way even in the most inhospitable environmental conditions, this talisman can be worn to overcome all sorts of obstacles.
Mantra for Sorcerous Snakeskin Agate Amulet Ring
Bismillahi rahman rahim
Mbok roro pinar
Nurunake si nogo pratala
Upase nogo pratala iku biru
Sumusupe ireng
Katut ing angin
Ilang musnah ketundhung upase jalma manungsa
Baga menga, tawa-tawi
Tawar saking kersaning Allah.