Smoky quartz owes its name to the distinct color of the stone, resembling smoke. The dark brown gemstone is cut into an oval-shaped cabochon, and set in a talismanic ring. As the gem is translucent it produces a lighter or darker variation of brown and grey, depending on the perceived lightness and brightness of the color. In addition, the ring is studded with 26 zirconia stones for decorative purposes.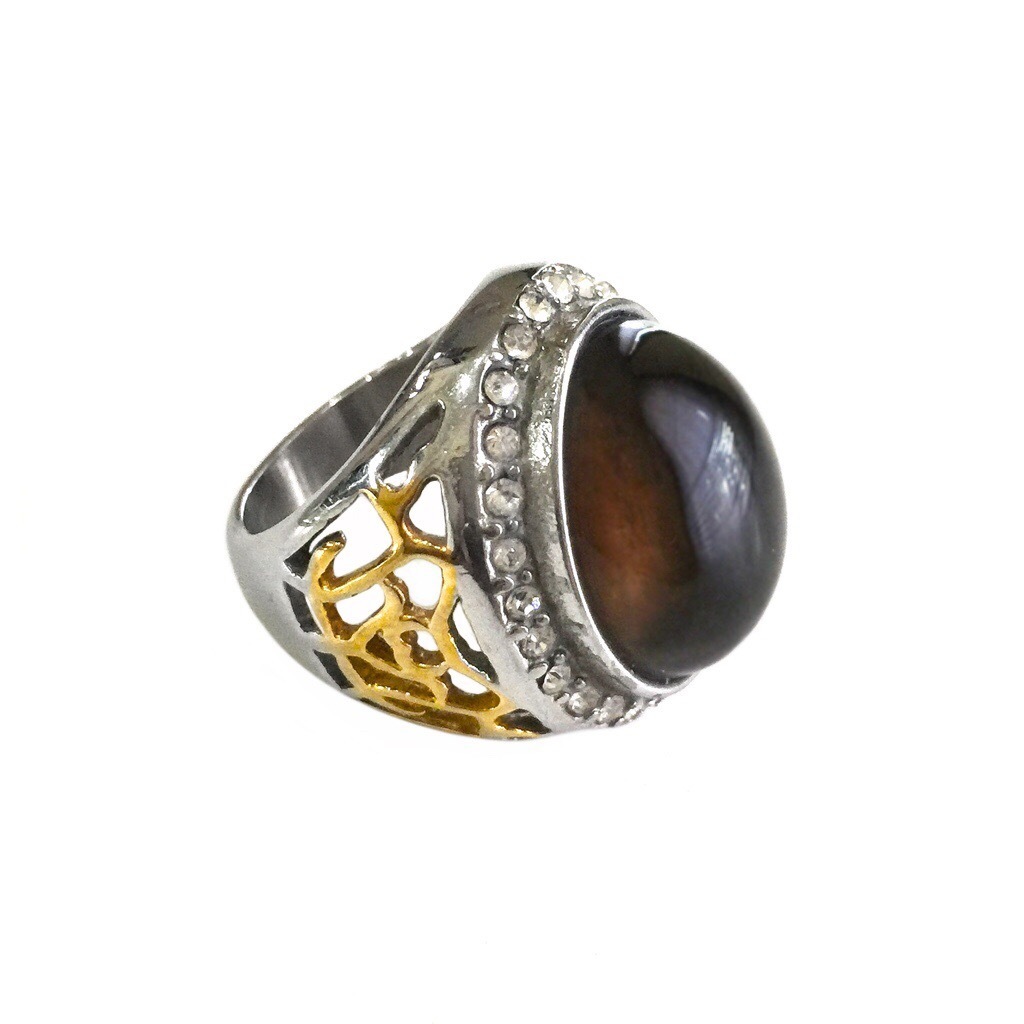 In Sumatra and Kalimantan, traditional shamanistic rituals are conducted using mystical stones like smoky quartz to enhance the power and effects of the dukun's incantations. This is because sacred crystals of this particular kind are considered a natural source of the metaphysical energy contained within the Earth element. Through the use of ancient Indonesian magic spells, then, the adept master can utilize these subtle energies, and even supplement them with his own supernatural abilities. In this way the precious stone is endowed with the magical qualities of a genuine amulet.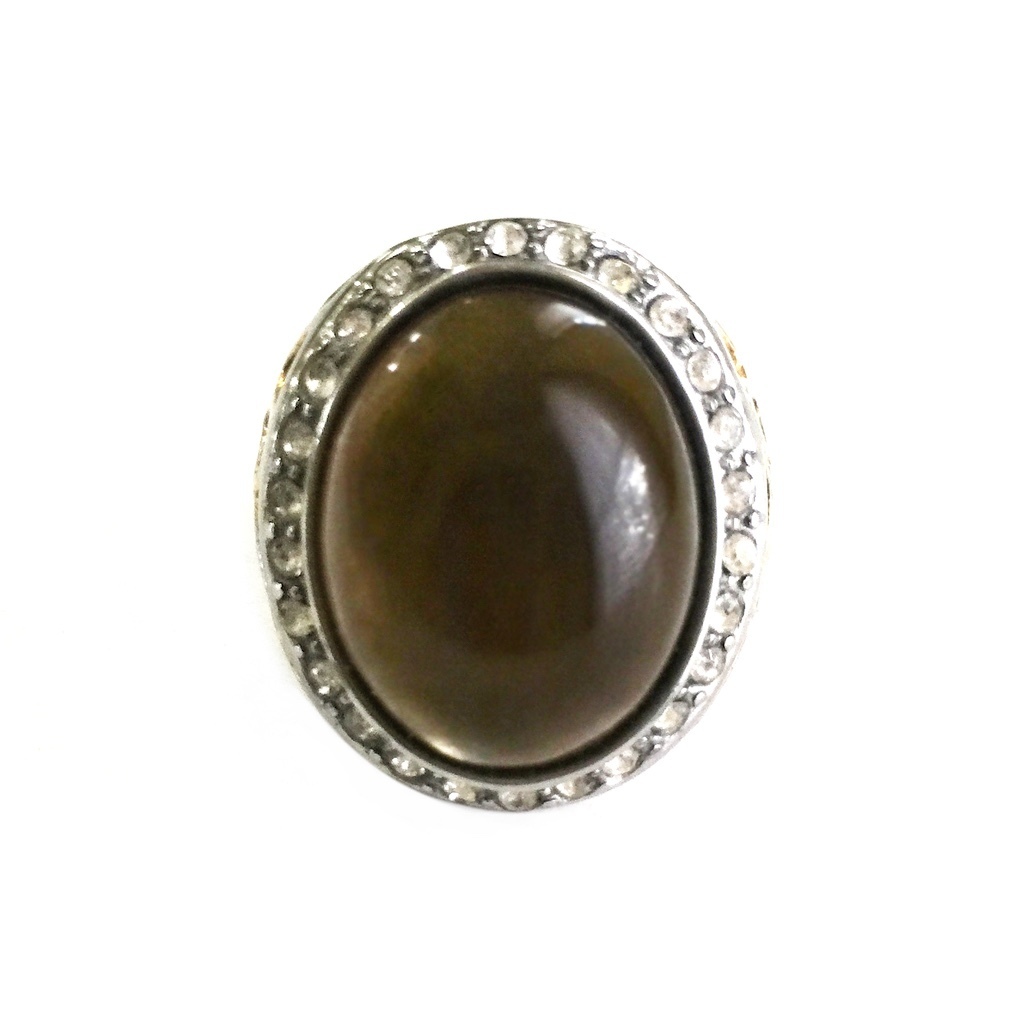 Thus, the amulet's empowerment brings the wearer of the ring assistance in reaching business goals. Owing to the dukun's blessings, one's entrepreneurial ambitions will have great potential to manifest into reality. Furthermore, the talisman has the ability to help improve one's organizational skills. At the same time, however, the mystical properties of the stone can also be employed in gambling and lottery games in order to increase monetary gain.