Amethyst is a violet variant of quartz mineral, which today is classed as a semiprecious stone whereas in olden times gemstones of this kind were valued as truly precious stones. In ancient Greece people believed that objects (e.g. drinking vessels, gems) made from amethyst could prevent intoxication by excessive consumption of alcoholic beverages. Yet even farther back in time the ancient Egyptians already established a custom of wearing amethyst gemstones as amulets. Amongst knights in medieval Europe this was a common practice, too.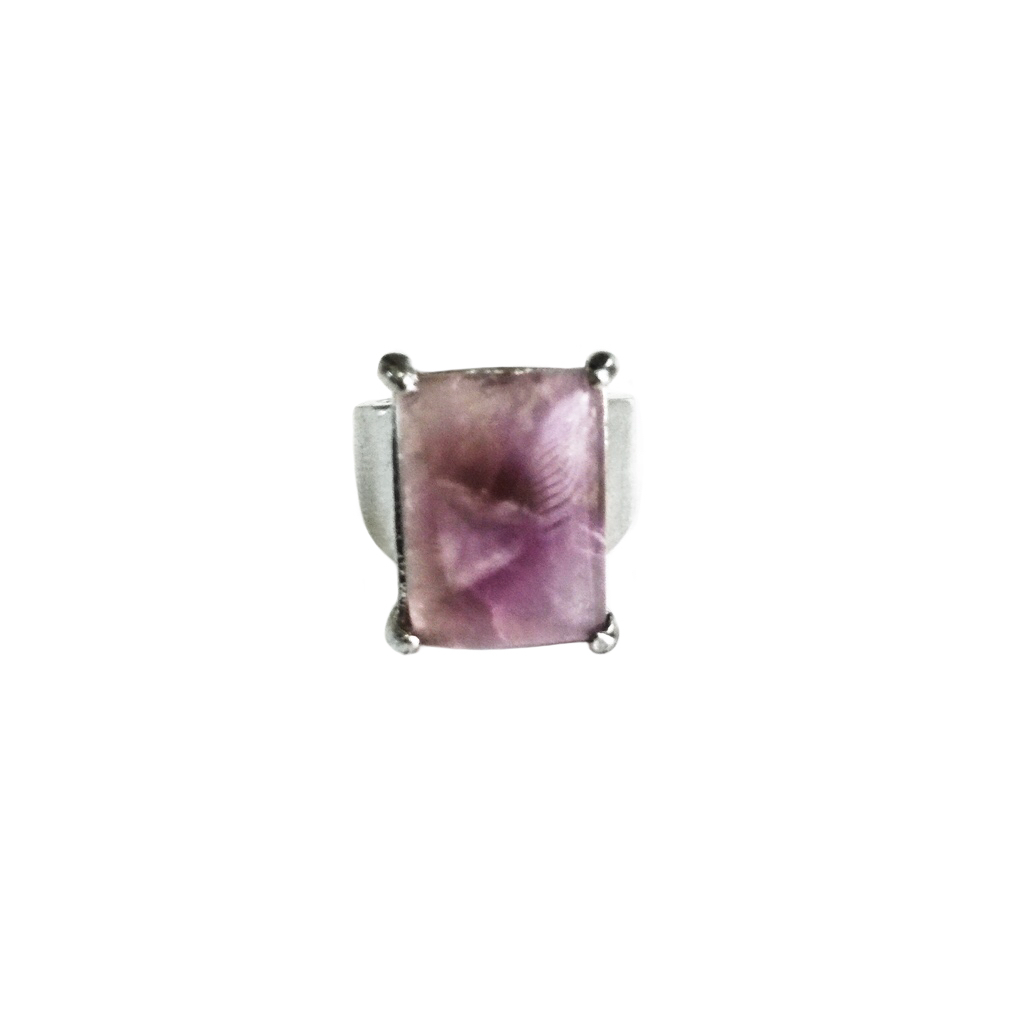 The aforementioned cultural practices clearly demonstrate the wide variety of supernatural abilities associated with this mystical stone. The translucent violet to transparant purple nature of amethyst is said to have the ability to erradicate negative thoughts and feelings. In addition to preventing a cloudy mind, the amulet also possesses inherent healing properties that help control the mind. People suffering from unhealthy attachment due to overindulgence in obsessions and passion will find amethyst extremely powerful and effective to treat their unskillful habits.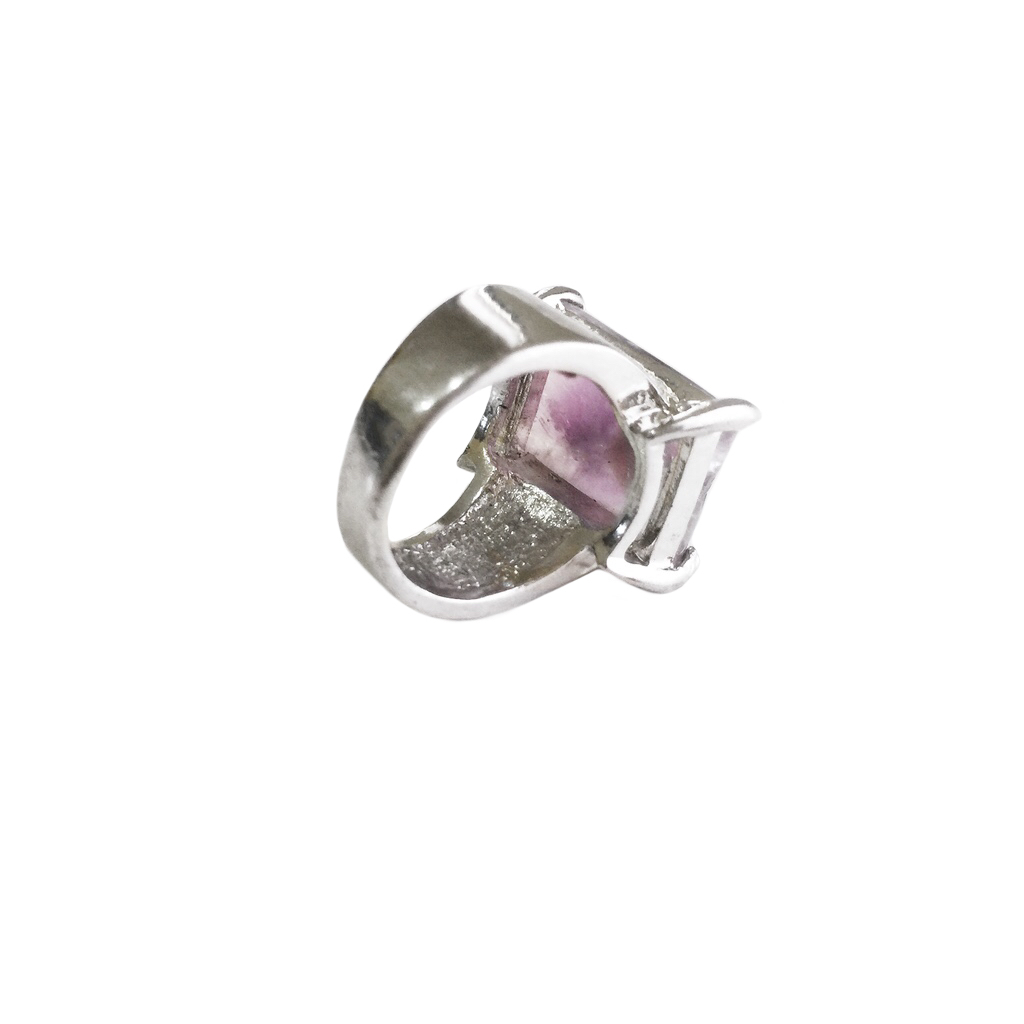 Moreover, the use and functionality of this sacred mineral is not restricted to followers of one particular belief system alone, for indeed, the ritual importance and spiritual significance of amethyst is known to all the major world religions (Judaism, Christianity, Islam, Hinduism, and Buddhism). Nor is the ring reserved soley for men or women; it can be worn by people of either gender. In fact, the relatively small size (6) of the ring would probably fit a woman's finger better than that of the average man.