At first glance, this rare, large and heavy plaque of brass has a shape that is reminiscent of the ancient and widely spread temple coins from China.
This amulet, however, is not Chinese but Indonesian. Instead of Chinese characters we see traditional Javanese writing depicted on the rear face of the coin,
reading: "1946 Palang".
The year 1946, refers to the year of fulfillment of Jayabaya's ancient prophesy, which indicates the dawn of an era of glory and prosperity.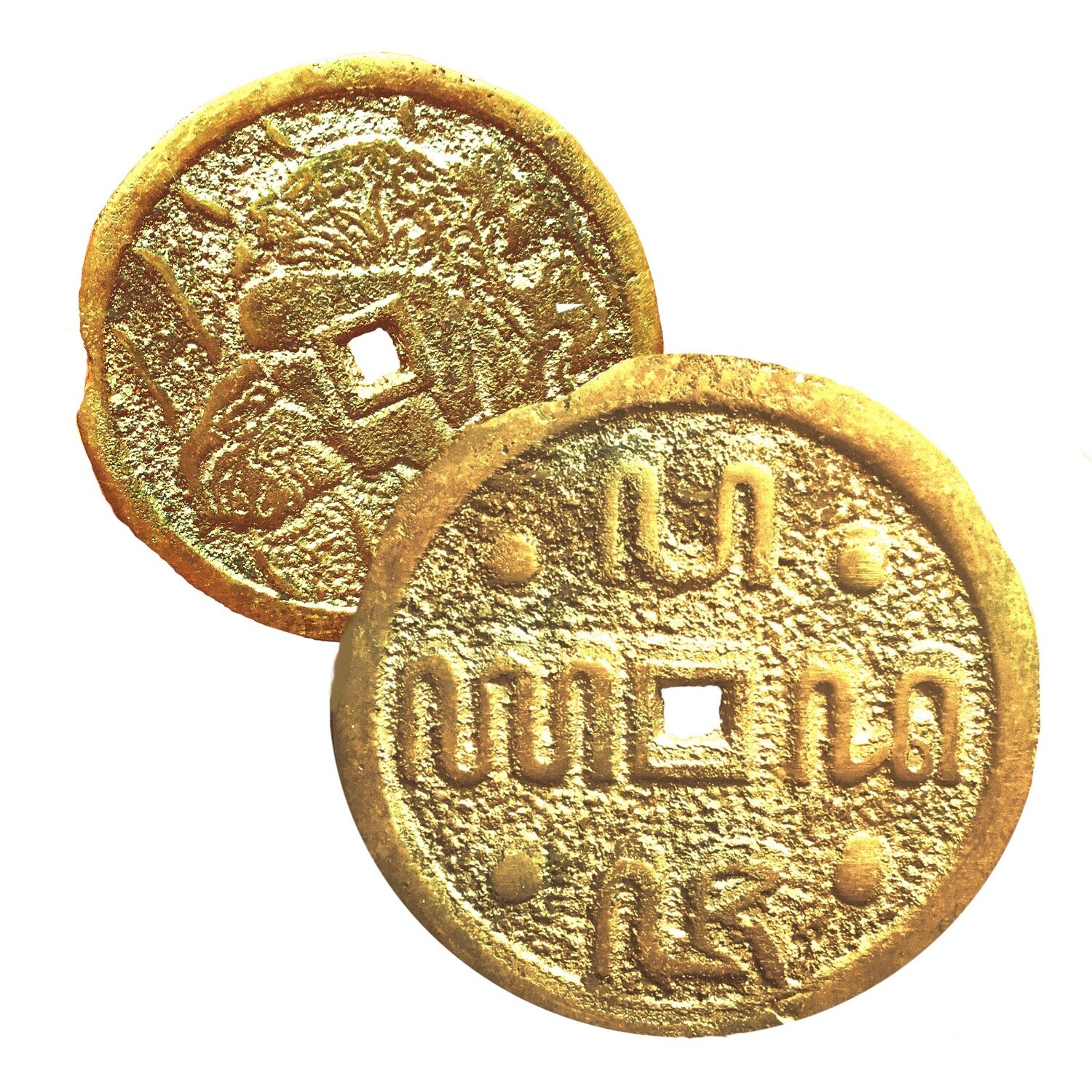 The deity's old and plumb body is cast on the head's side of the sacred brass coin. Semar is depicted with the index finger of his right hand pointing forward, representing his divine role as a respected teacher.
Indonesian people in general and the Javanese in particular consider Semar to be their spiritual guide and protector. Therefore, this talisman offers not just guidance and protection alone, but its additional magical qualities serve to generate material merits for the owner.
This magic coin also has the ability to help the owner win the lottery or find fortune in gambling.
Next to the magical qualities mentioned above, Semar's blessings allow an increase in substantial wealth through one's tradings and business.
Alike the charismatic Semar himself, this talisman will help to boost one's charisma as well as one's authority and leadership.