When it comes to jasper stones, Indonesia is generally considered the best place where one can find some of the most beautiful gems in the world. There is, however, one specific type of jasper that cannot be found anywhere else but in Central Java. This rare variety is commonly known as pancawarna, which literally means 'five colors', referring to the naturally colorful characteristics of this gemstone. The jewel is cut into a large oval cabochon, and set in a stylish ring that has been studded with twenty-four zircons.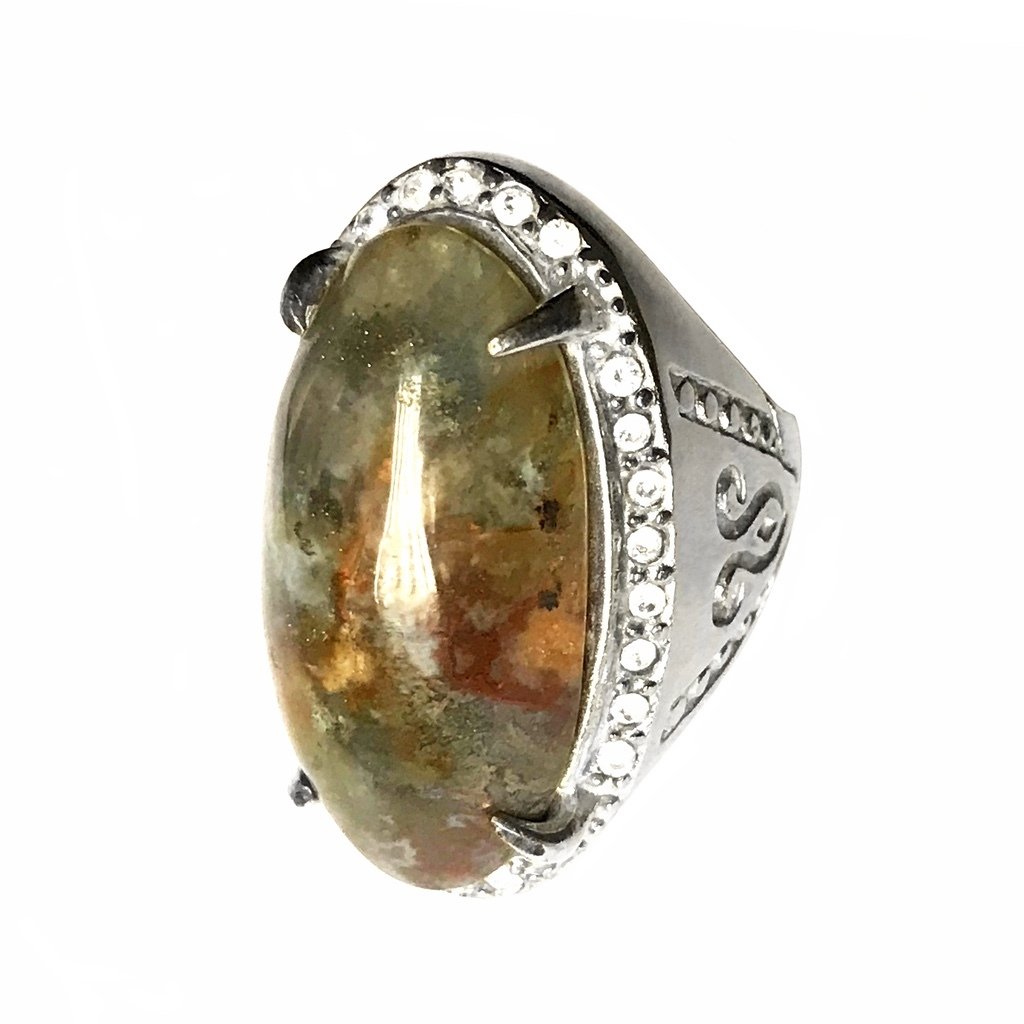 The Javanese believe that the pancawarna serves as a powerful talisman, because its featured five colors are seen as one of the mysteries of the sadulur kalima pancer or 'the five guardian spirits'. It is for this reason that, when you buy this aqeeq stone, you will get our ebook 'The Kejawen Teachings: Personal Guardian Spirits' ($4,99) for free. In this way you can then study and practice this ancient Indonesian mystical teaching in order to deepen your understanding and appreciation thereof, so that wearing the ring becomes a catalyst for success.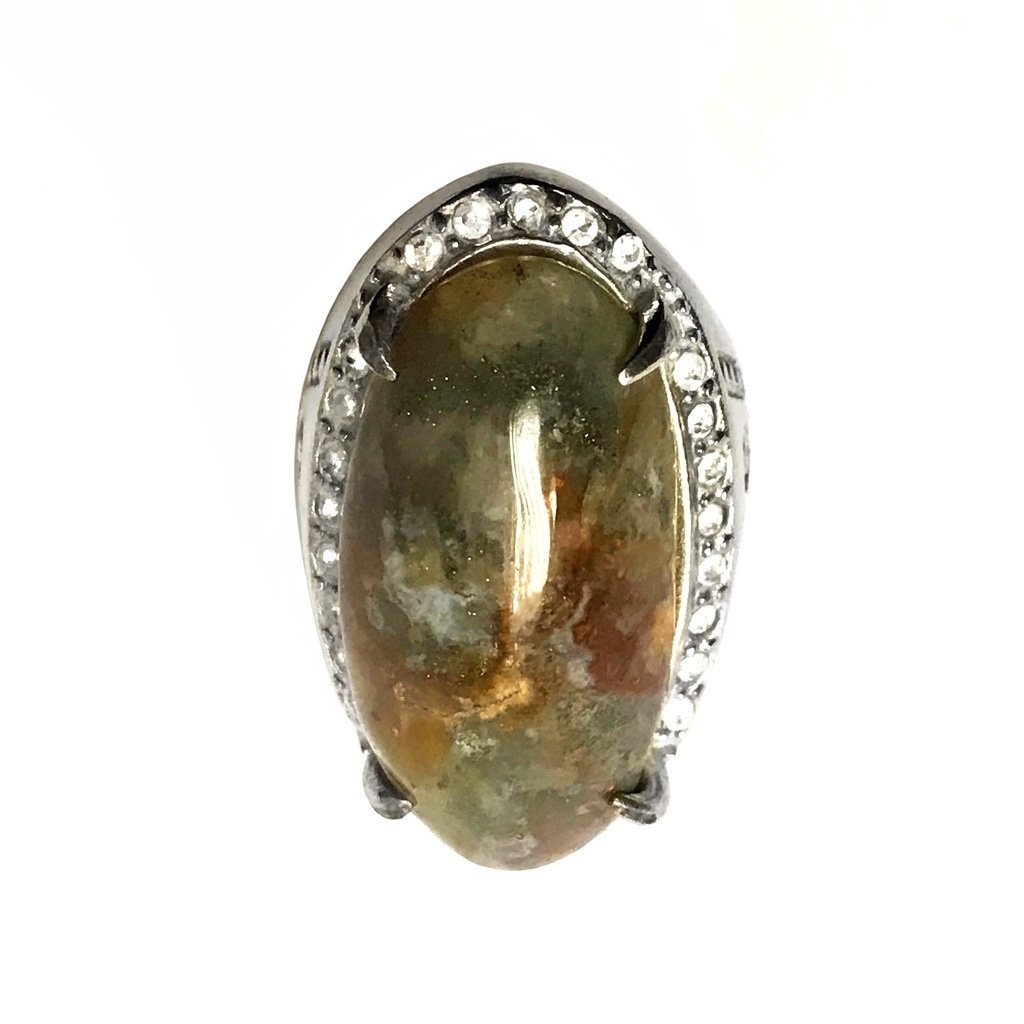 Mantra for Pancawarna Jasper Jewel
Sadulur papatku, aku rewang-rewangana, anêkakake rêjêki kang ana wetan, kidul, kulon, lor.
Translation
My spiritual brothers, bring me provisions from the East, South, West, North.