The lovely rhodonite crystal has been cut into the shape of a bipyramidal hexagonal prism (i.e., a six-sided polyhedron with pointed terminations but a straight center). The stone is securely set in a stainless steel frame, allowing it to be worn as a pendant. Considering the gem's relatively small dimensions (32 x 8 x 8 mm), light weight (6 g), and attractive color (pink), it is a most suitable amulet for women.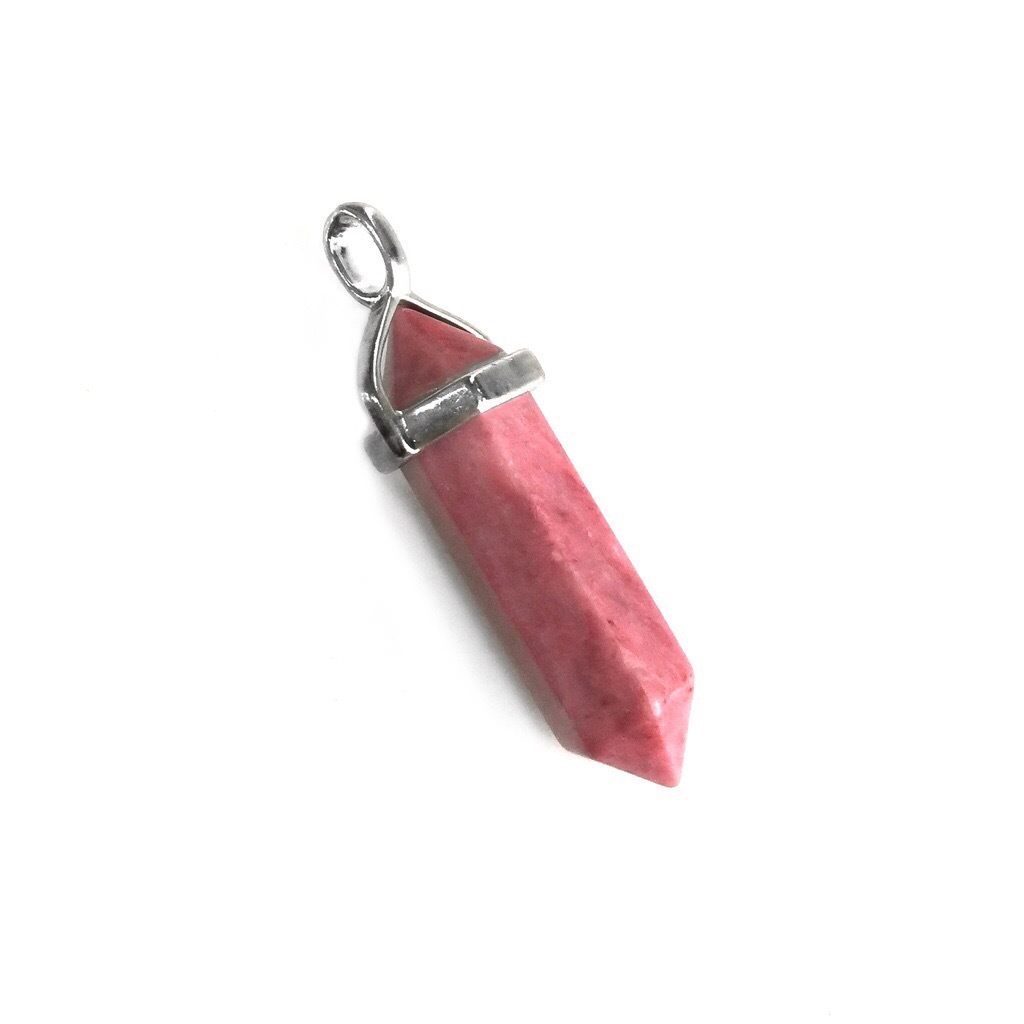 Rhodonite is widely known for its efficacious healing powers, which can be utilized to improve the wellness of both the body and mind. Its inherent subtle energy provides nourishment for the soul, allowing one's emotional scars to be healed. In the same way, the gemstone's metaphysical energies have the ability to eliminate strong feelings of dislike, leaving no chance for aversion to arise in the mind.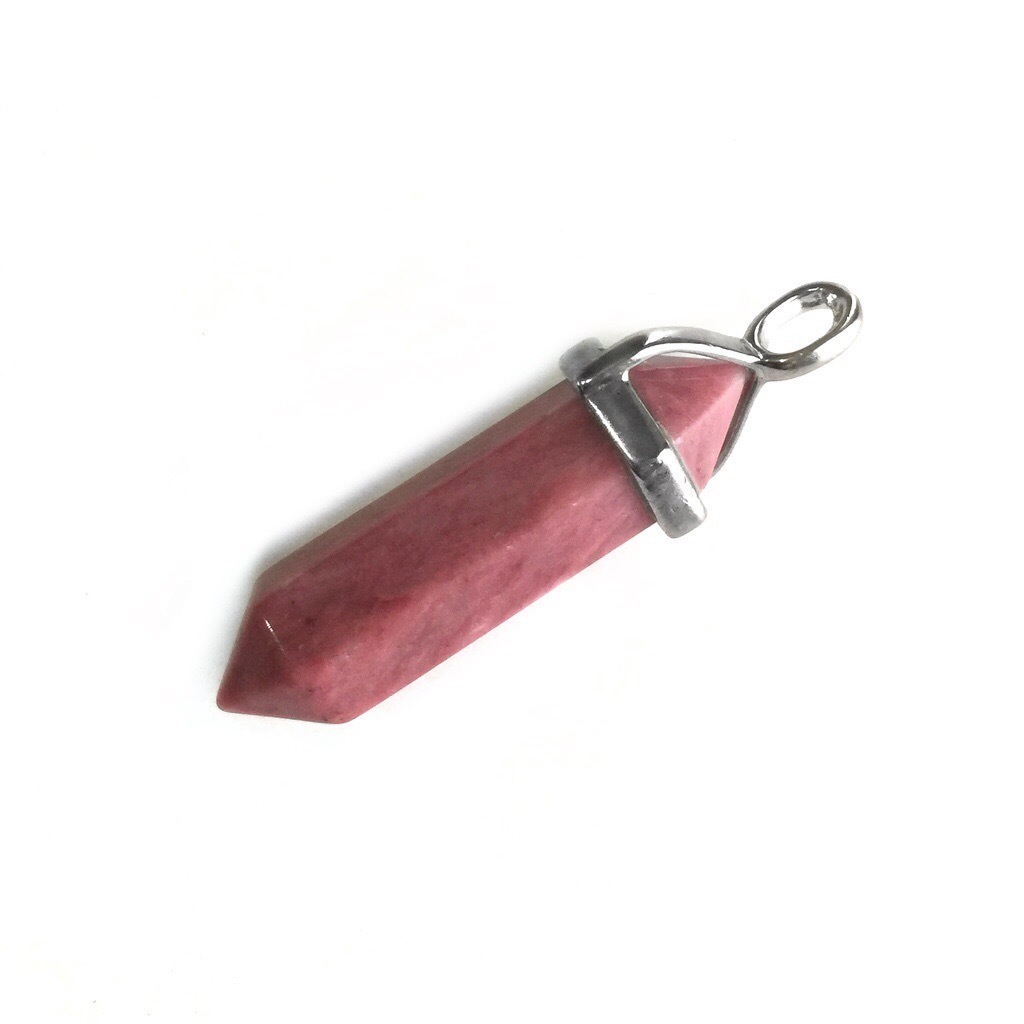 The rhodonite pendant is mined, processed, and consecrated in Sumbawa Island in the West Nusa Tenggara Province, Indonesia. Due to the ritual blessing ceremony that was performed to empower the talisman, its magical quality thereby has been enhanced significantly. Thus, the wearer – whether male or female – also can use the sacred crystal as a charm to attract a romantic lover of either sex.