Peridot is a mineral olivine found in peridotite rock from the earth's upper mantle. Also, the yellowish green mineral is often found in lavas, while peridot crystals are collected from ancient meteorites. This particular gemstone, however, was mined in Tanzania, East Africa. Expertly faceted into an oval cut peridot ring (US size 10 – made from silver), the gem is beautifully surrounded by thirty-four zircon stones.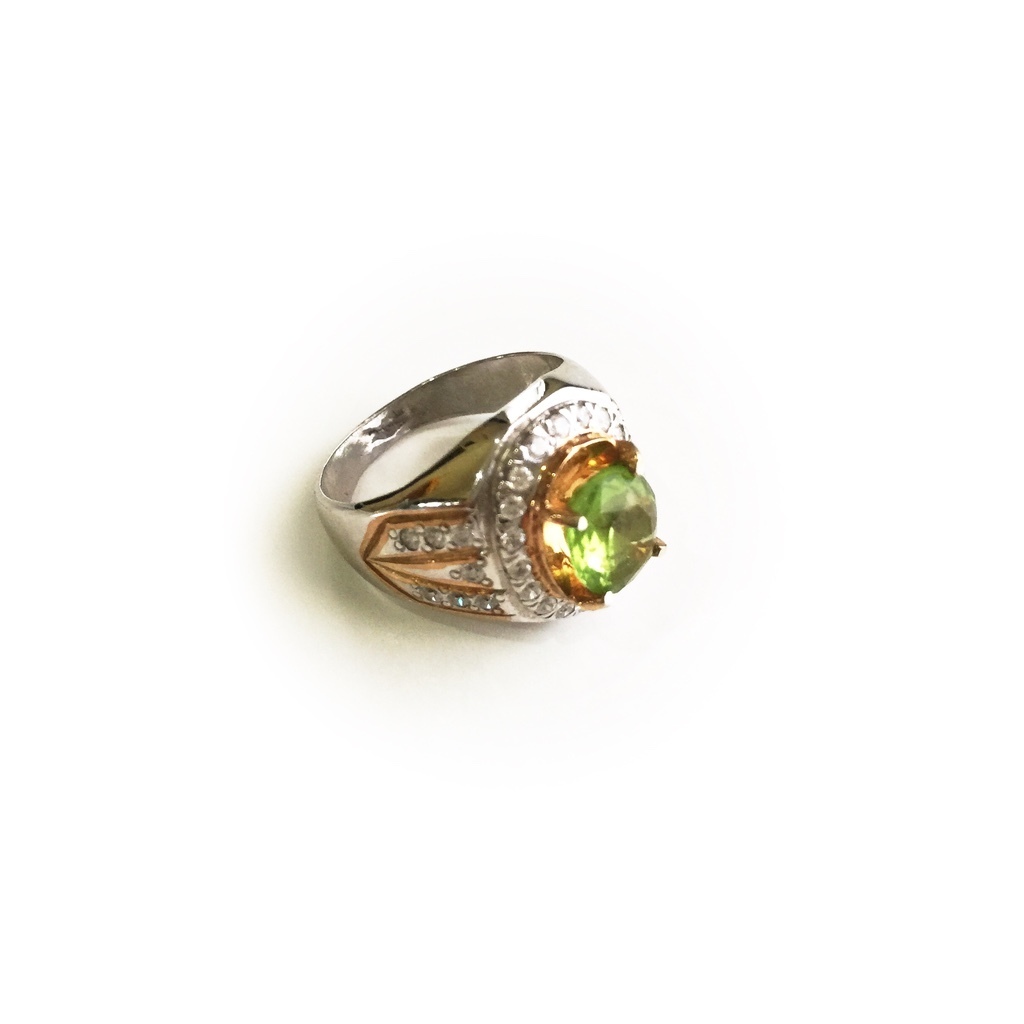 In the modern birthstone chart, peridot is listed as the birthstone for August. The precious stone is marked for its efficacy regarding abundance and prosperity, especially its inherent magical ability to manifest an increase in money. However, this natural gemstone's efficacy can also be aimed at manifesting an improvement in one's love life, thereby increasing the wearer's sexuality through romance, charm, and attraction. Though on a subtler level, wearing the ring will help to induce compassion and mercy.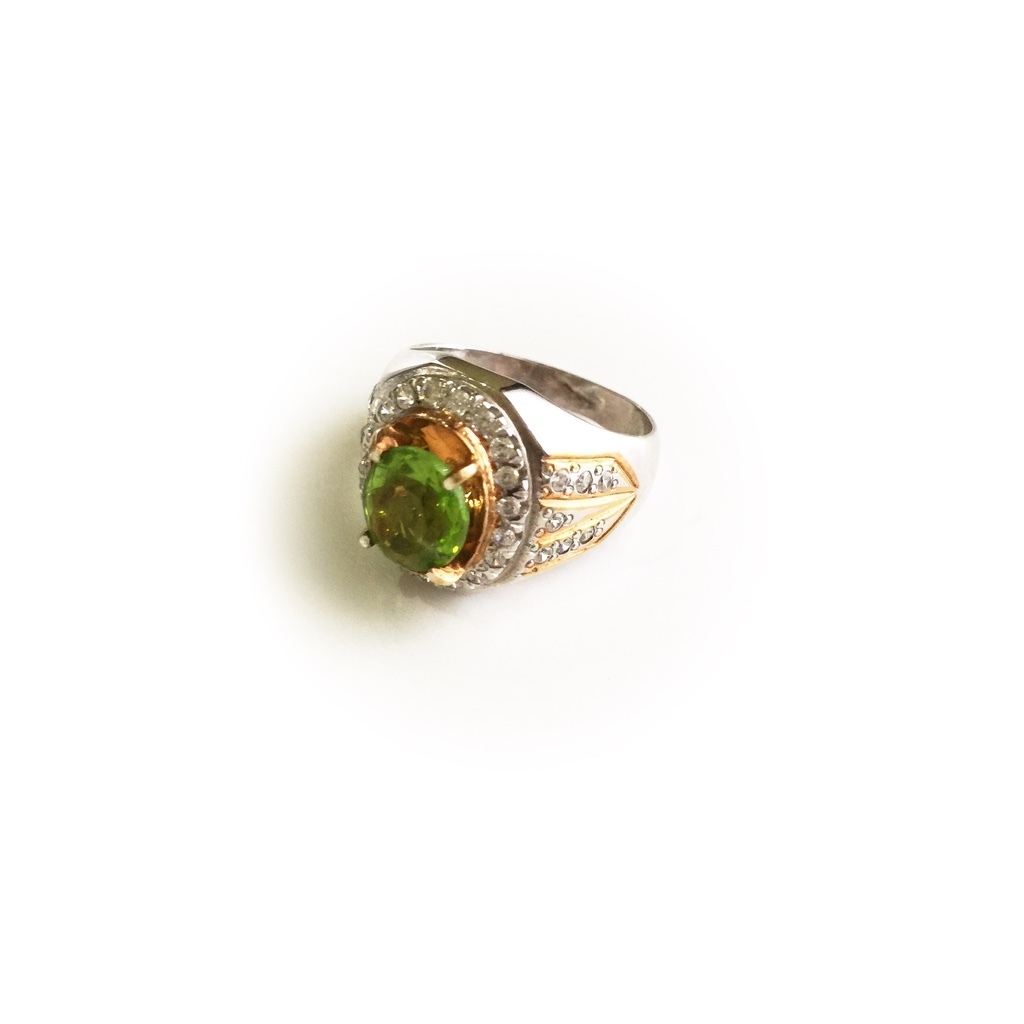 In addition, the ring can be used as a powerful tool for meditation, as the metaphysical energies embedded within peridot have a gently calming effect on the mind. Thus, the soothing effect of peridot enhances concentration in order to develop mind power. In this way, by cultivating positive mind energy, one will be able to harness the mind's power to heal and transform. Indeed, peridot gemstones have healing attributes that can help restore the balance between one's mind and body effectively.