Chalcedony gemstones appear in many different colors. The green variety of chalcedony is called chrysoprase. In ancient times these gems were so valuable that people referred to chrysoprase as "green gold". Indeed, it is the lustrous green color which makes it a highly desirable semi-precious stone. This holds especially true for the rarer gems of this kind, which have a dark tint but still remain perfectly translucent, such as the one that can be seen in the pictures below.
The natural chrysoprase is obtained in a valley in Garut Regency, West Java. Due to the many volcanoes (e.g., Mt. Galunggung, Talagabodas, Guntur, and Cikurai) in the area, the Earth's surface in Garut can be considered a real geological treasure. The Earth's soil in this part of West Java has a high level of nickel in it. And it is nickel that creates the distinctive shade of green in Indonesian chrysoprase.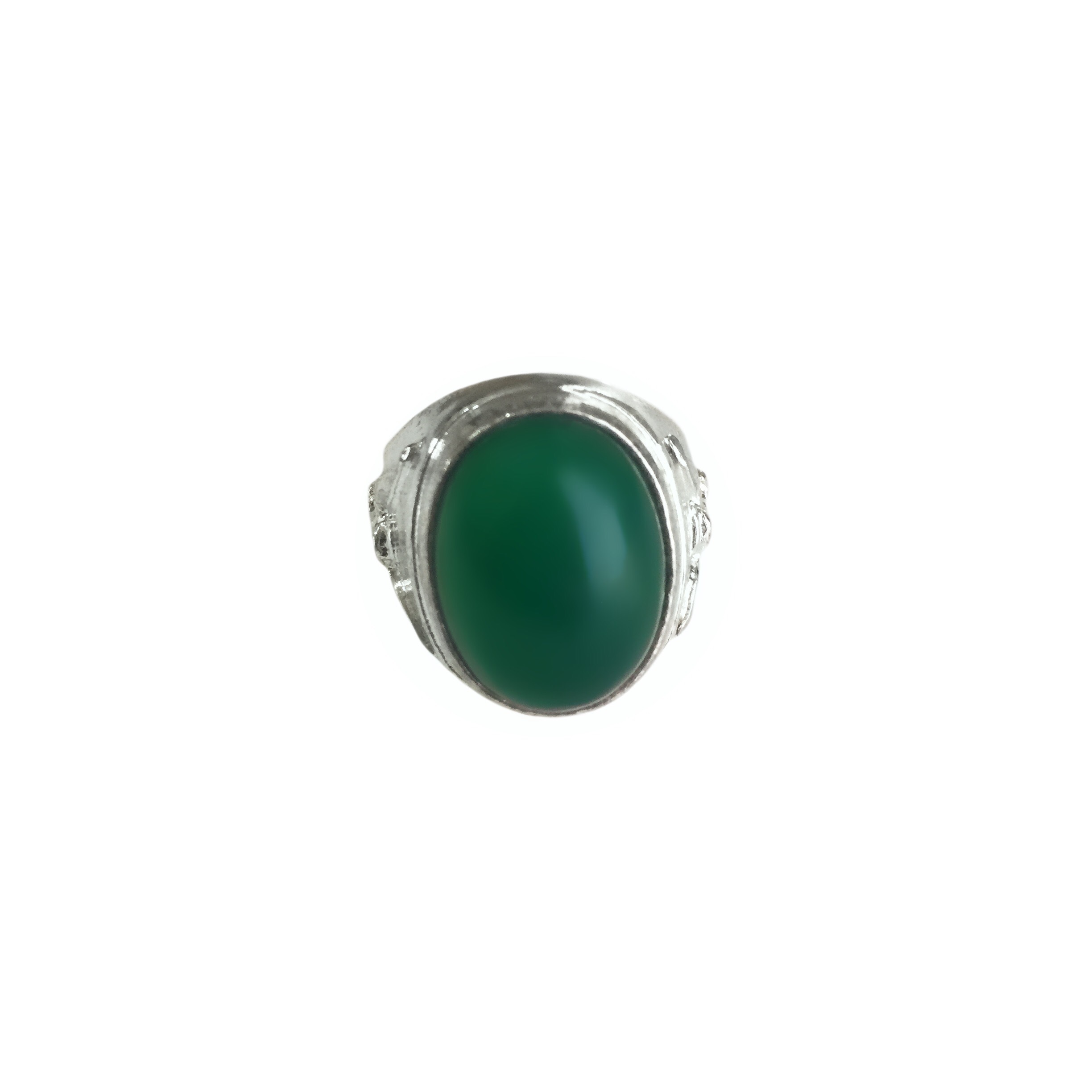 Based on the principles of elemental magic, Indonesians believe that chrysoprase shares a strong connection with nature and dhêmit (a group of earth spirits in Javanese mysticism). Moreover, the stone's natural power has been supplemented with magical quality by the hands of a Sundanese dukun. Thus, the ring is empowered with Javanese Islamic spells in order to help the wearer acquire spiritual and healing powers. In this way the stone can also bring a lot of positivity into one's life, either through prosperity or other desirable conditions.