Those who ride bikes or scooters know that there are always risks involved. Unfortunately, merely driving safely often is not enough to avoid traffic accidents. Therefore this Indonesian Islamic taweez can help provide the driver extra protection, because it is endowed with protective spells of the mystical tradition from Banten Province in West Java, Indonesia.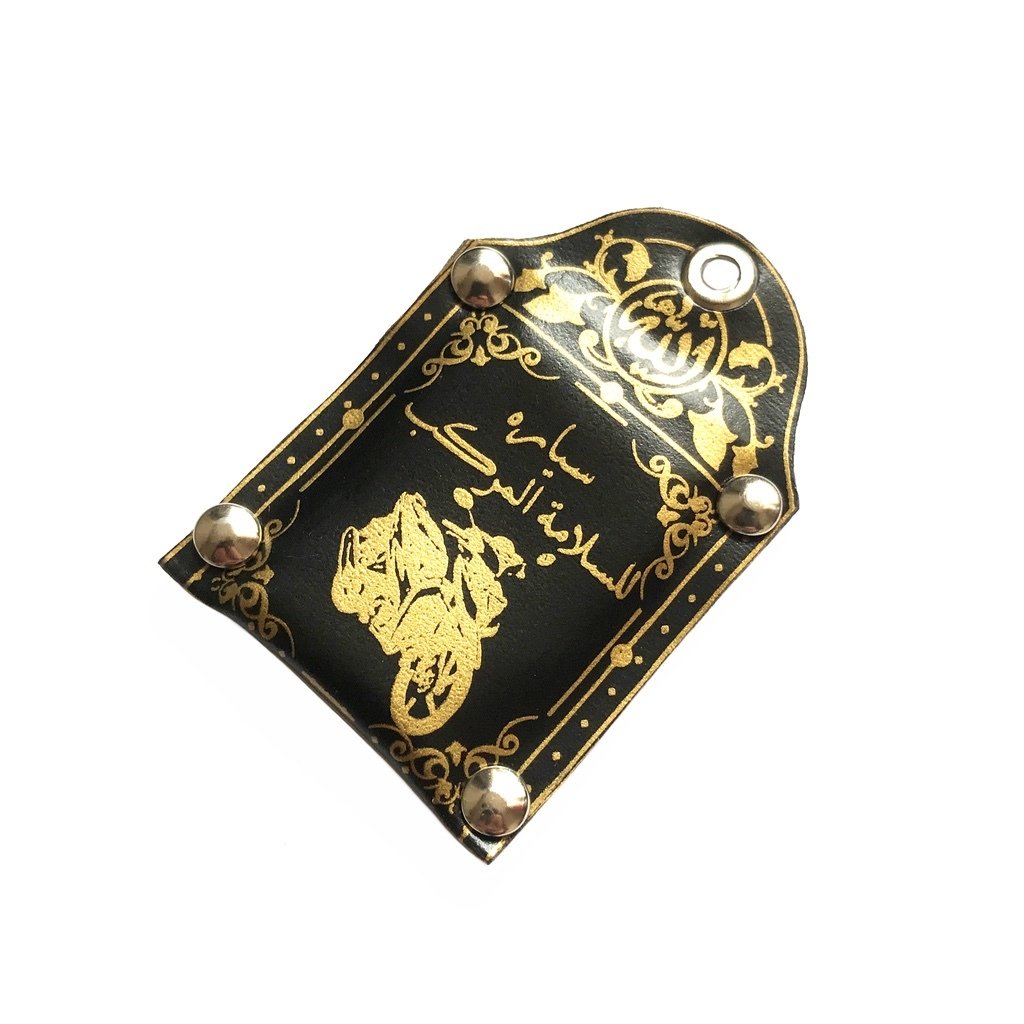 The picture of a scooter can be seen on the front face of the amulet. And three mystical squares containing (codified) numerical spells are depicted on the rear face. It is possible to wear the talisman as a keychain, for example, but one could also place the sacred item in the buddy seat of the scooter. This will not only protect the Muslim driver from calamities on the road, but it is also believed to prevent the scooter from being stolen or damaged.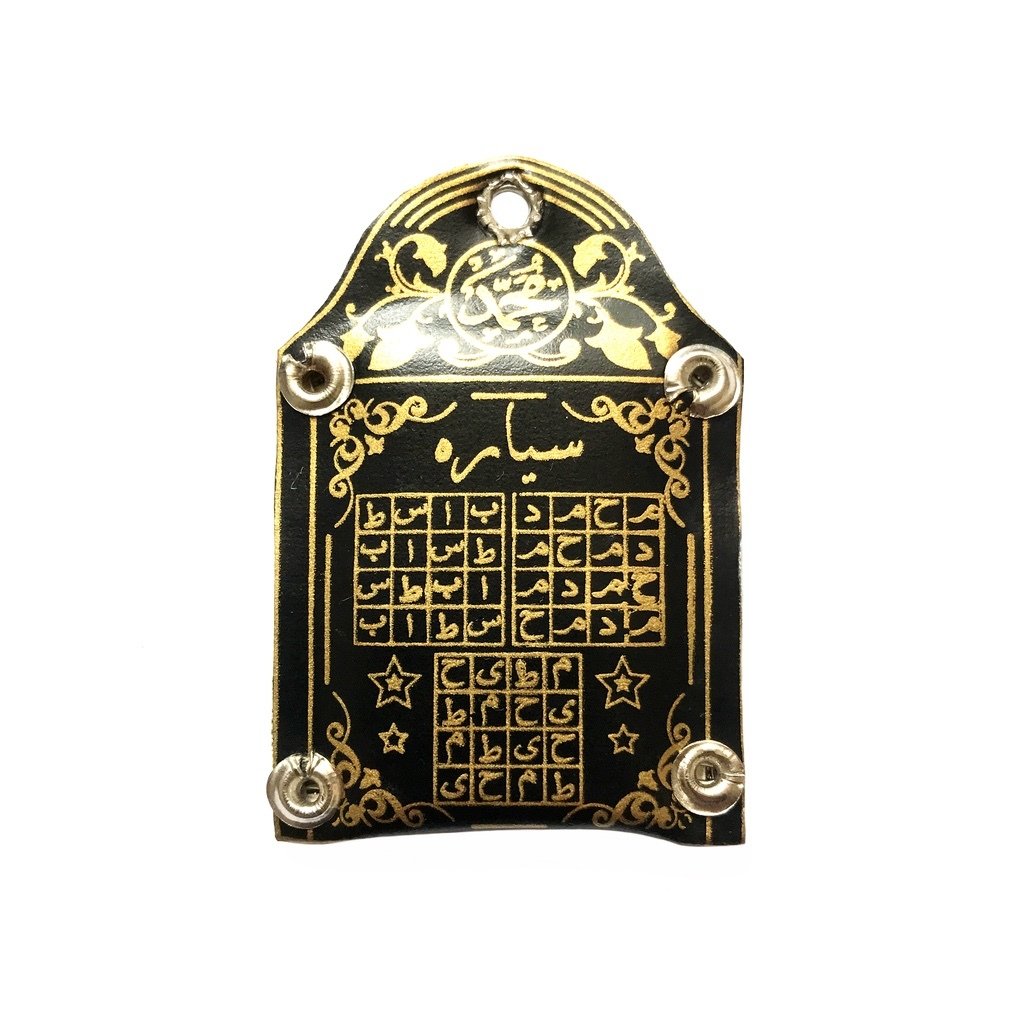 Mantra for Muslim Scooter Driver Taweez
Shallallāhu 'alayhi wa salam
Shifatullāh, qulhu sungsang
Tekanku para malaikat
Nabiku Nabi Muḥammad
Luputi kang diarah
Kenaha kang ngarang
Allāhu akbar.