Ancient minerals can be found in many places across the islands of the Indonesian Archipelago, but for the mystically and spiritually inclined, there is one mineral that stands out in particular. And that is chrysocolla from the Bacan Islands of the Moluccas in Northeast Indonesia. In fact, in the past two years natural chrysocolla chalcedony has become one of the most popular gems on the Indonesian market, sparking a new wave of public interest after several people reportedly claimed the gem helped them in magical ways.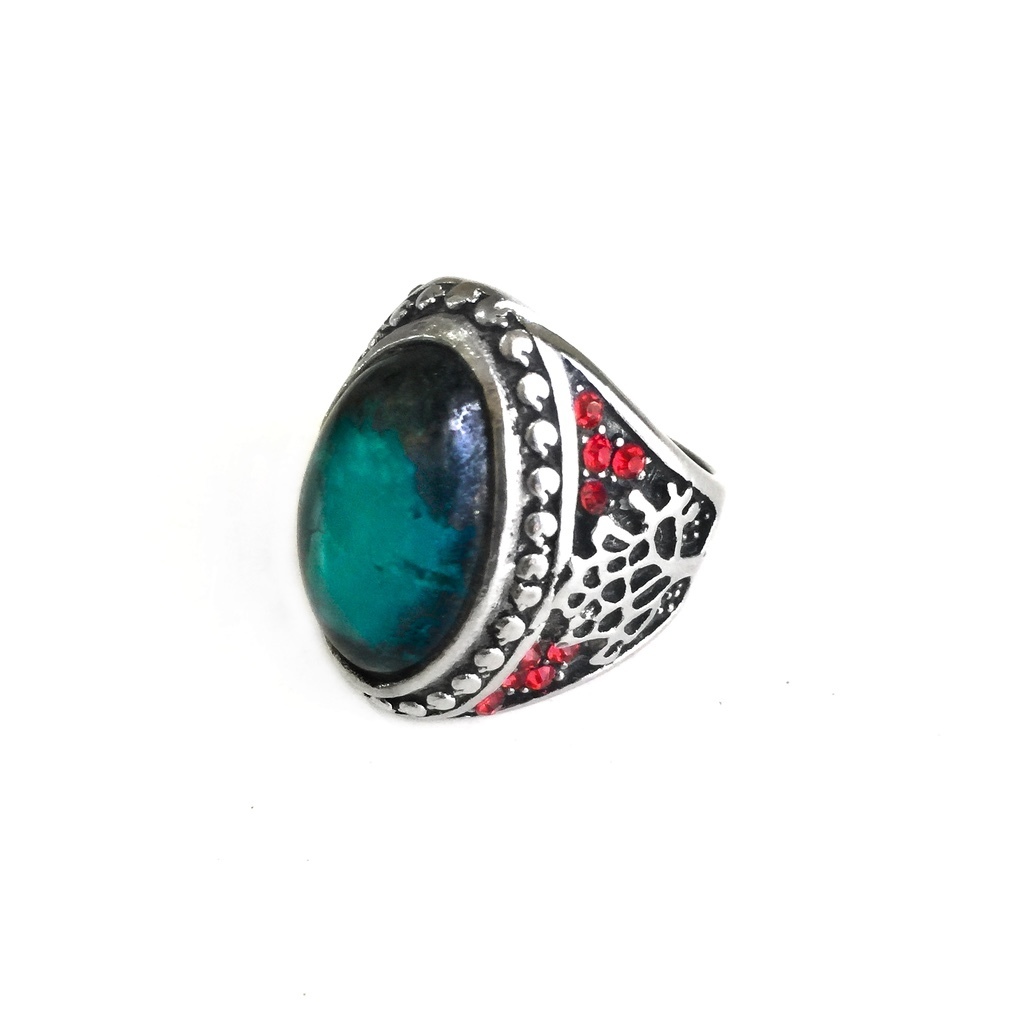 Bacan Island's naturally occurring mineral springs (e.g., Taubenkit, Sayowang) contain high levels of secondary copper minerals that are associated with chrysocolla. Due to the volcanic activity, these hot springs are a natural mineral source where chrysocolla occurs. The fine quality chalcedony from Bacan and Halmahera in the Moluccans is deemed a truly precious stone in regard to its fine quality as well as its spiritual power.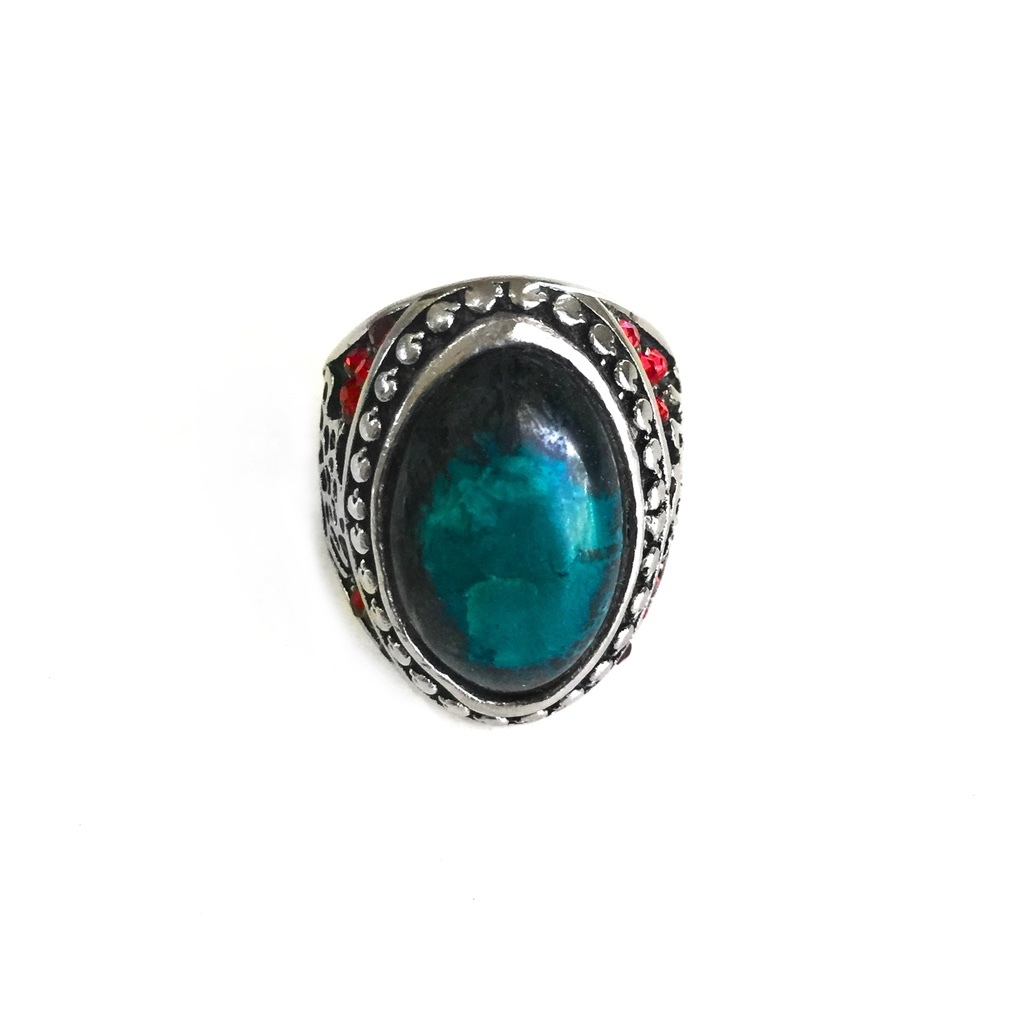 Moluccan Chrysocolla is mostly worn by people aiming to increase their luck and to improve their fate. Indeed, as a talisman, it offers a realistic opportunity for businessmen (and women) to climb up the ladder of success. Hence the ring is also adorned with 18 red garnet gemstones, which have been consecrated in order to help the wearer feel energized and motivated. By combining the master's blessings with the metaphysical energy of the chrysocolla and the garnets, the amulet allows one to assume the role of a great leader with an outstanding charisma.