The lustrous green stone in this talismanic ring is called fluorite. Fluorite is a mineral that is known not only for its remarkable fluorescence, but also for the powerful mystical properties it is believed to contain. Since its name is derived from the Latin verb fluere, which means 'to flow', this suggests the gem does indeed possess the inherent quality of controlling the flow of metaphysical energy. That is why besides the obvious lapidary uses, the gemstone is often made into an amulet or talisman in Indonesia.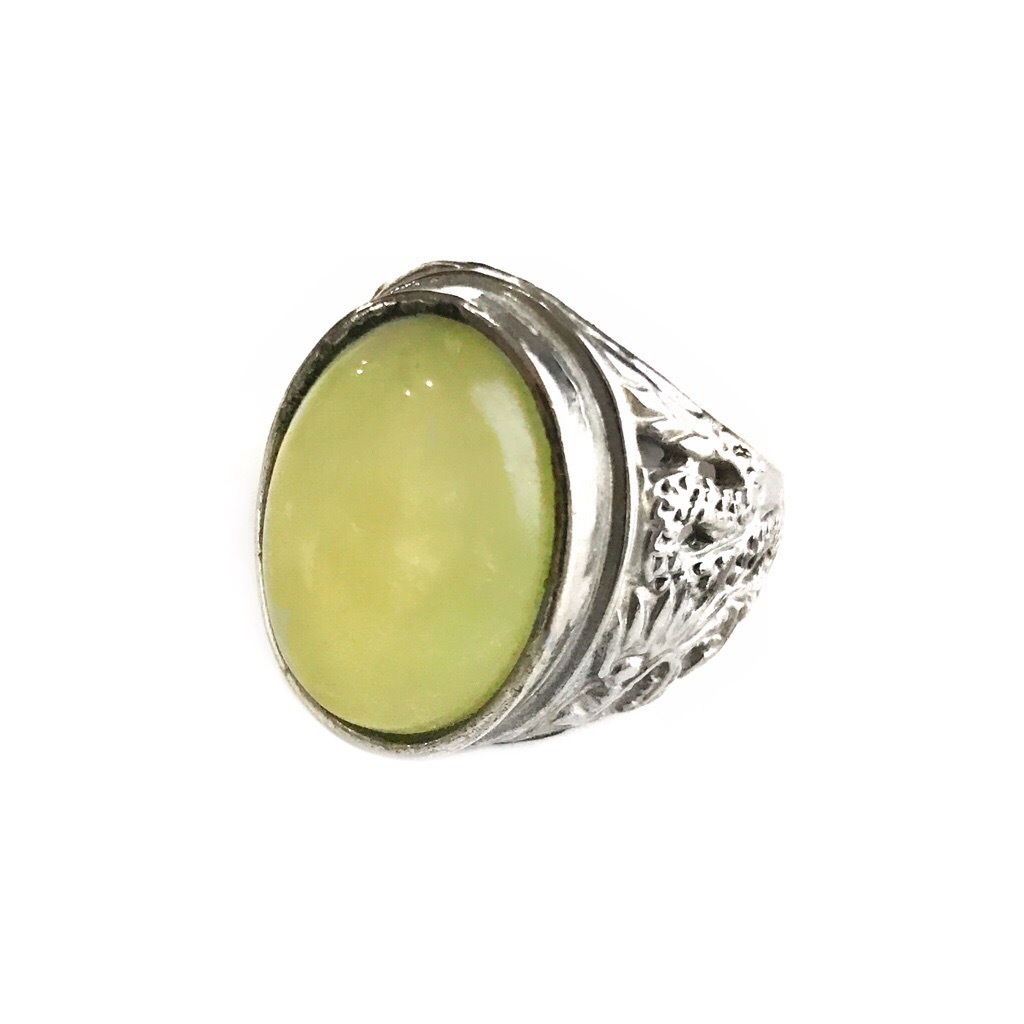 The fluorescent stone is cut into an oval-shaped cabochon, and set in a stainless steel ring. A decorative pattern representing a nāga dragon can be seen on both sides of the ring. It is mythical creature of mighty power, which symbolizes prosperity. The amulet has been released a few days prior to the Chinese New Year in order to celebrate this auspicious occasion. As a result, the wearer can be sure to receive manifold blessings in the coming year.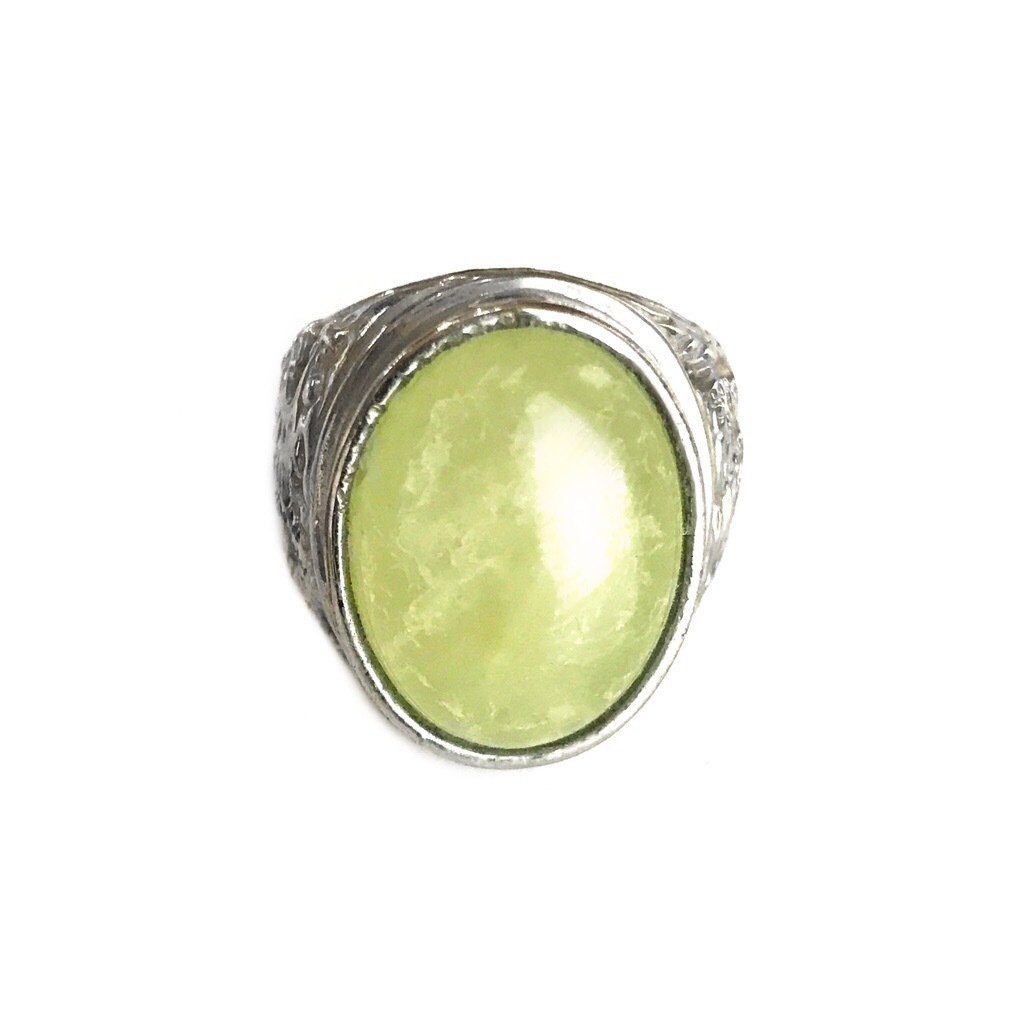 Moreover, the amulet is empowered with additional incantations aimed at improving the astrological alignment of one's horoscope. This leads to renewed energy in both mind and body as its magic power helps restore one's mental and physical balance. In this way, then, one's aura and chakras or vital energy points are cleansed of negative influences. That is when the fluorite stone truly begins to shine and it can start bringing more light into your life.