The latest batch of amulets from the Banten masters reaches impressive new heights with this special edition jumbo pendant. While the smaller version from the same edition only features sacred Islamic spells on the front face, the jumbo pendant is duly decorated with Solomonic magic incantations on both the front and rear face. And as such, the stainless steel talisman is empowered to terminate unfavorable treatment, disdain, and contempt.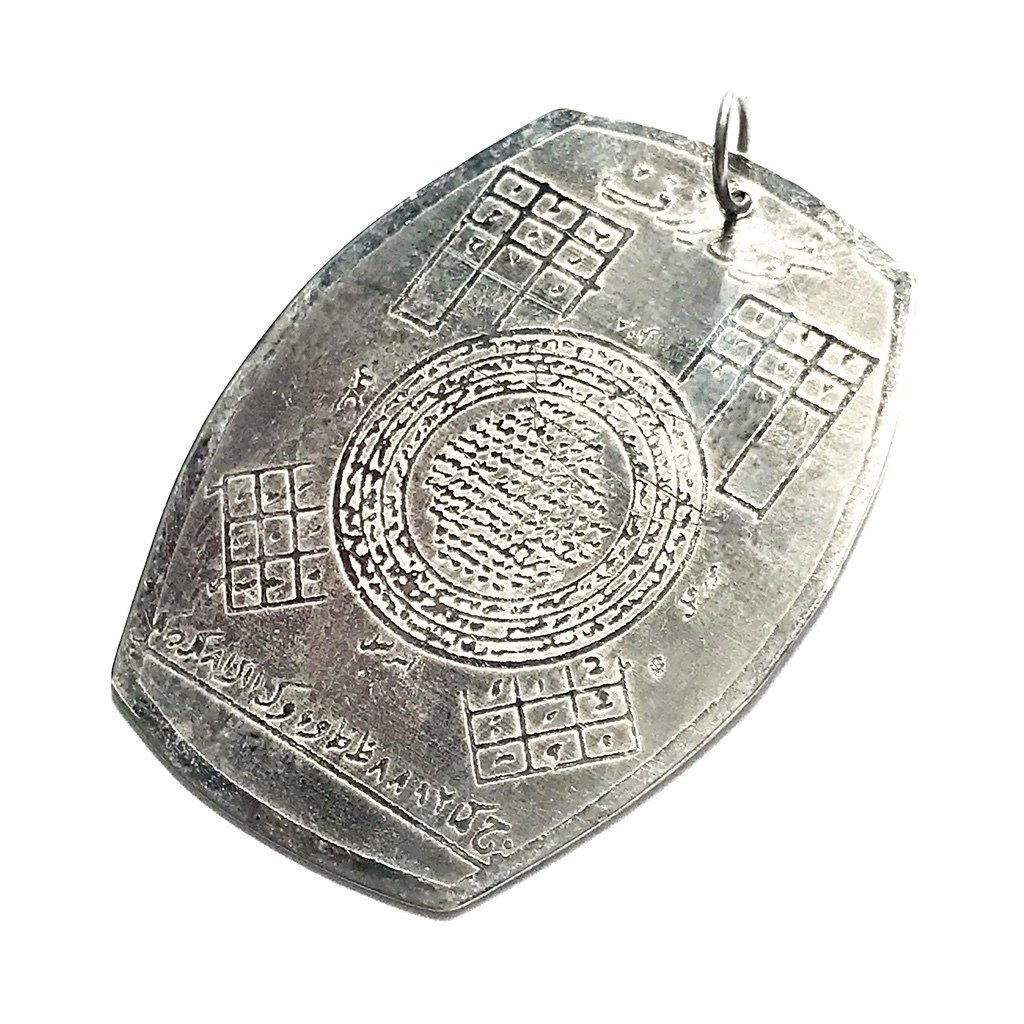 The mercy of Nabī Sulaymān (i.e., King and Prophet Solomon) that was called for during the consecration of this amulet (which left some small visible scratches on the exterior surface) allows the wearer to fight situations of inequality. Indeed, the merciful blessings of Solomon that were channeled through the ritual empowerment by the dukun can protect the owner from getting bullied, lied to, cheated on, and mistreated by others. Owing to the inherent power of Solomonic magic one no longer is rendered a helpless victim of harsh speech and unfair judgment.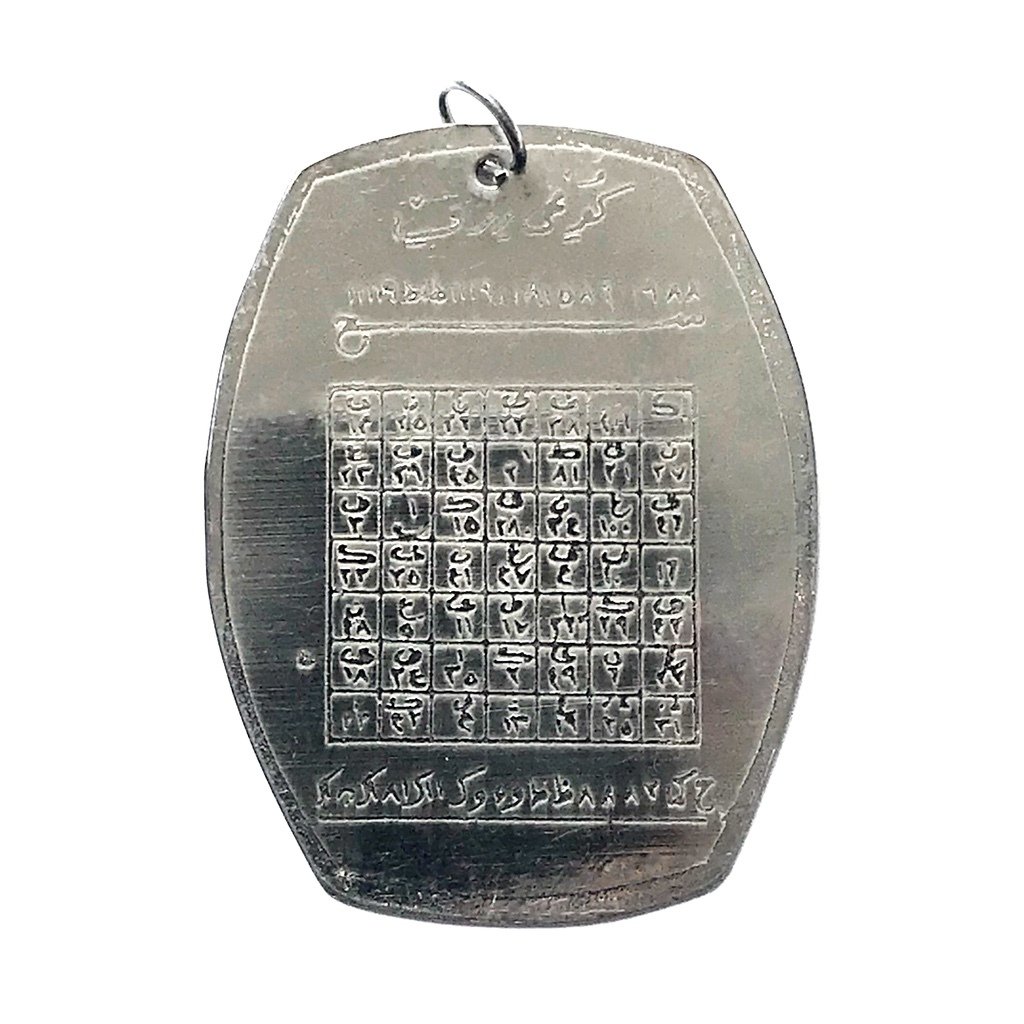 Mantra for Merciful Solomonic Jumbo Pendant
Bismillāhi Ladzī
Lā Yadzurru Ma'asmihi Syai-un Fil Ardhi
Wa Lā Fis
Samā-i Wahuwas Samī'ul 'Alīm
The aforementioned mantra should be recited at least nine times every time before putting it on one's neck or in one's pocket.