Though quartz mostly occurs as transparent crystals, there is in fact also a rarer type which features reddish-brown inclusions, namely: rutilated quartz ('rutile' in Latin means reddish). The stone's unique inclusions resembles a pattern of very fine hairs or needles. These reddish crystals are composed of mineral titanium dioxide. Moreover, clear quartz crystals with such exquisite rutile inclusions manifest completely naturally, meaning that the gemstone is not enhanced by any modern technological equipment whatsoever.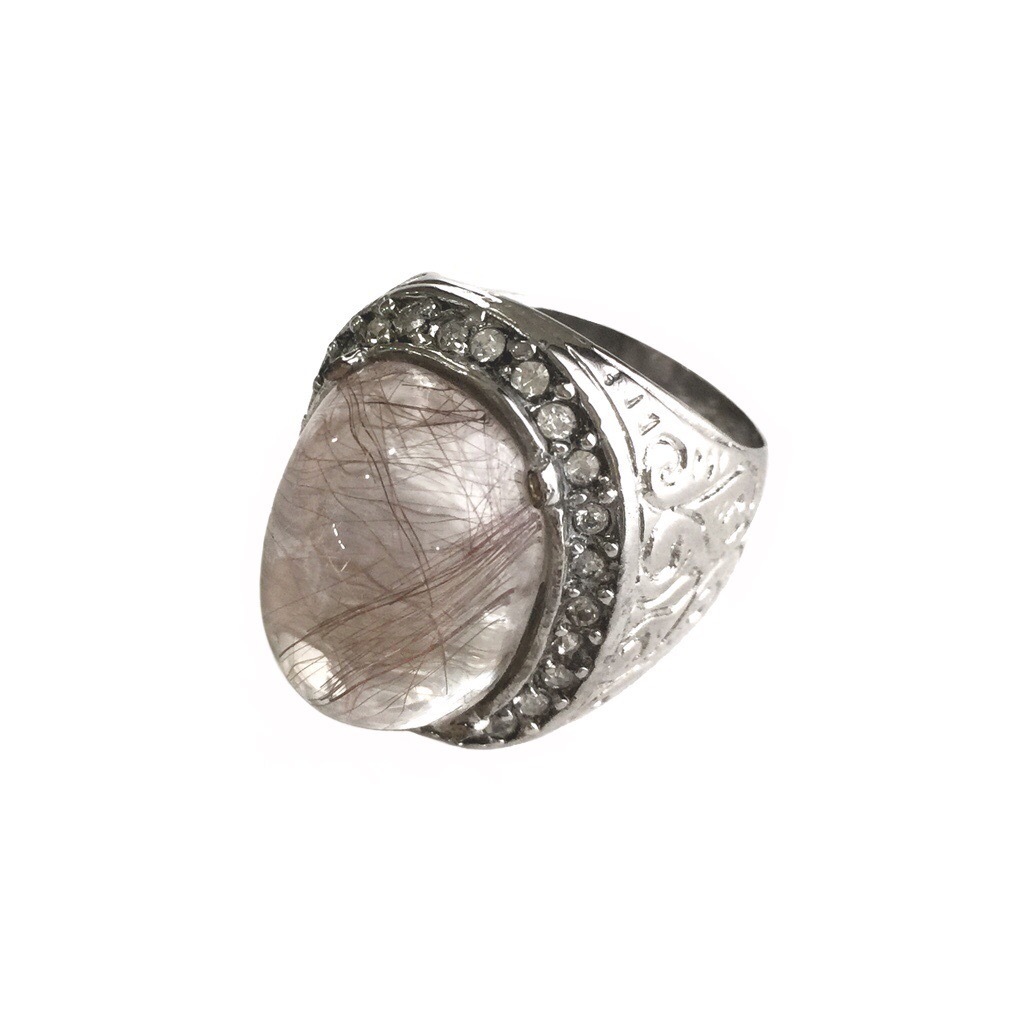 In order to enhance the aesthetics of this piece of sacred jewelry, the talismanic ring is inlaid with twenty-six small, colorless zirconia stones around the oval-shaped gem. However, besides the aforementioned aesthetical value, the zirconia crystals also serve as a fence or barrier to protect the metaphysical energy field of the amulet as a whole. This ensures that the magical power of the gemstone cannot be easily diminished by extraneous influences.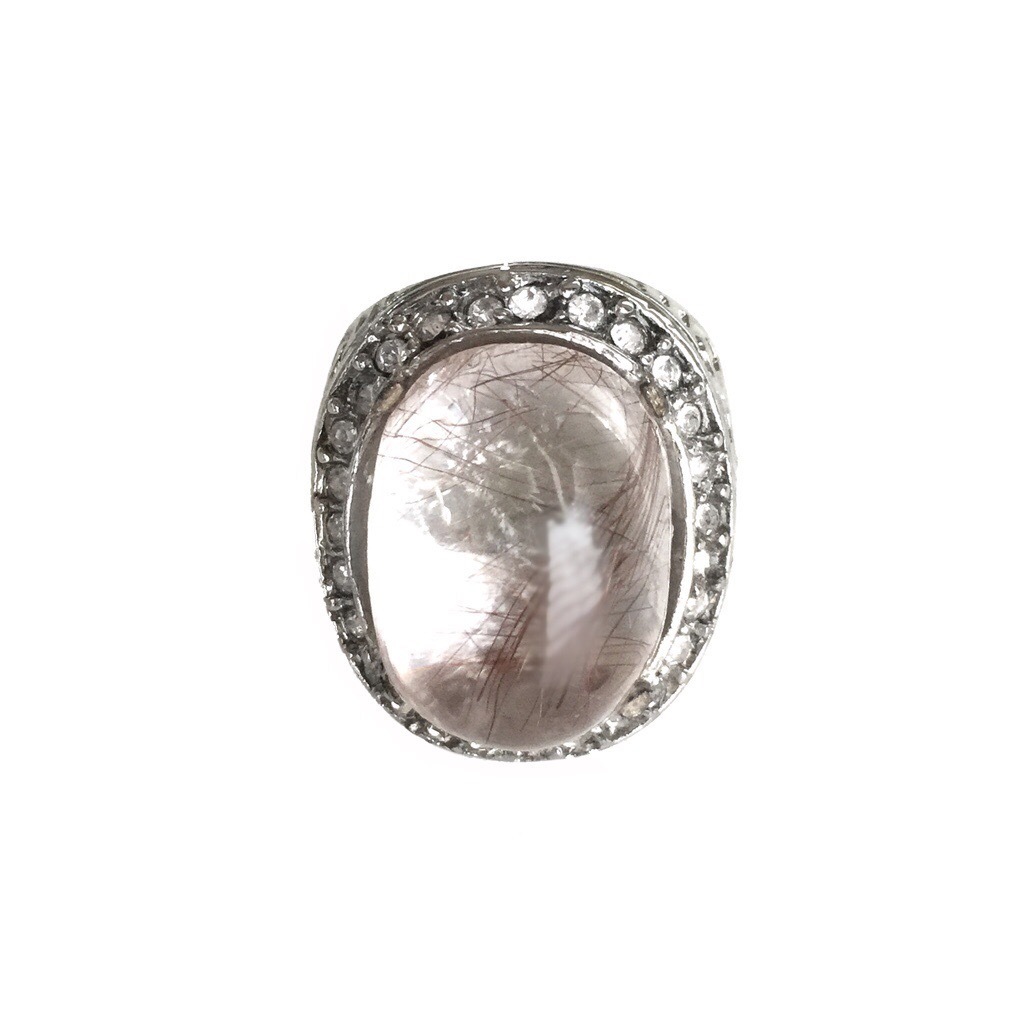 A traditional consecration ceremony was conducted by a erudite dukun, so that the mystical object could be properly empowered with the ritual blessings of authentic Indonesian Islamic magic. Thus, the stone is effectively energized by both man and nature, creating a powerful vibration indeed. Clear quartz symbolizes the innate clarity of one's mind, through which the wearer will be able to recognize the potential to realize spiritual wisdom. Its rutile patterns, then, represent one's thought process and intuition, enabling one to develop deeper insight. And so, the rutilated quartz amulet is also believed to have the ability to help one move forward towards greater goals in life.