Generally, occult bottles are among the rarer types of amulets to be found in Indonesia. Nowadays people usually prefer to carry an amulet on your person, while in the old days it was preferable to keep it in a special place inside or near your residence or place of work. A talismanic flask containing multiple taweez often means it is less portable due to the extra weight and overall shape and design of the bottle. But admirers of Indonesian magic also tend to appreciate the traditional designs of these 'old school' talismans in regard to the preservation of this ancient mystical tradition.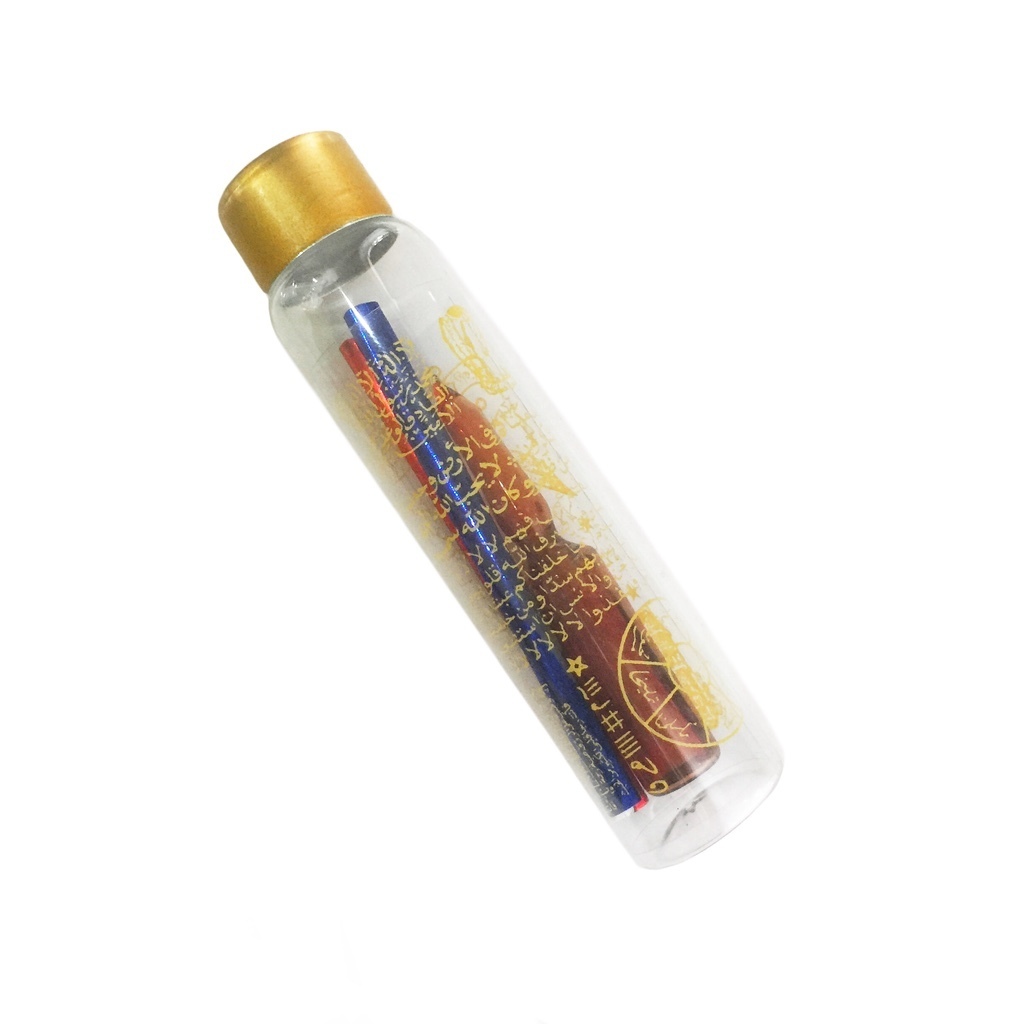 Ideally, the mystical item should be placed near the entrance of one's house or office, for its occult powers serve to keep unwelcome guests outside the door. Keeping this amulet in the vicinity of one's home also helps to restore the harmony and balance between the people living in the household. There are Islamic spells written on both talismanic scrolls as well as on the exterior surface of the bottle itself, which have been designed to neutralize negative energy surrounding the place. Therefore, in case of black magic, the evil influences will be rendered harmless by the magical scroll's inherent power of protection and evasion.
In addition, a vial containing a magic potion has been added to the content of the occult bottle. The range of objects used in a single amulet thus offers a most powerful combination indeed. The oil is imbued with esoteric energies, which the master activated by reciting incantations. This was done in order to enhance the magical quality of the concoction, so that a positive business environment can be ensured. For instance, by placing an occult bottle in each corner of the company's main building, it creates a magical square of metaphysical energy that attracts new business opportunities from all directions, thereby drawing in more customers or clients, which automatically leads to an increase of sales.