This traditionally handcrafted 5 mm – 18 cm Balinese, snake skin Sterling silver 925 bracelet, makes a unique gift for both men as women.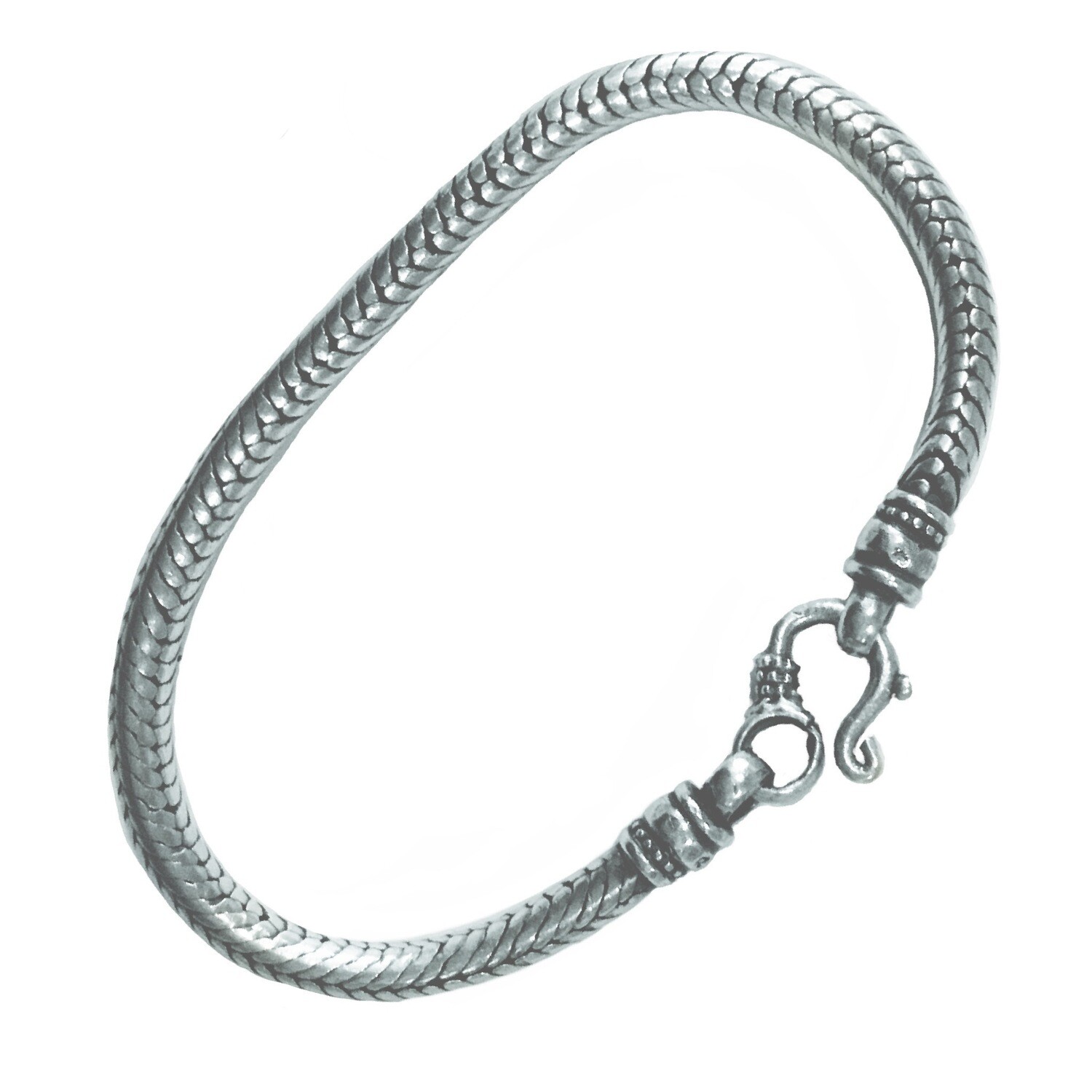 The delicate talisman, does not only display excellent Balinese artisans' skills but is also a fine example of sympathetic, or imitative magic.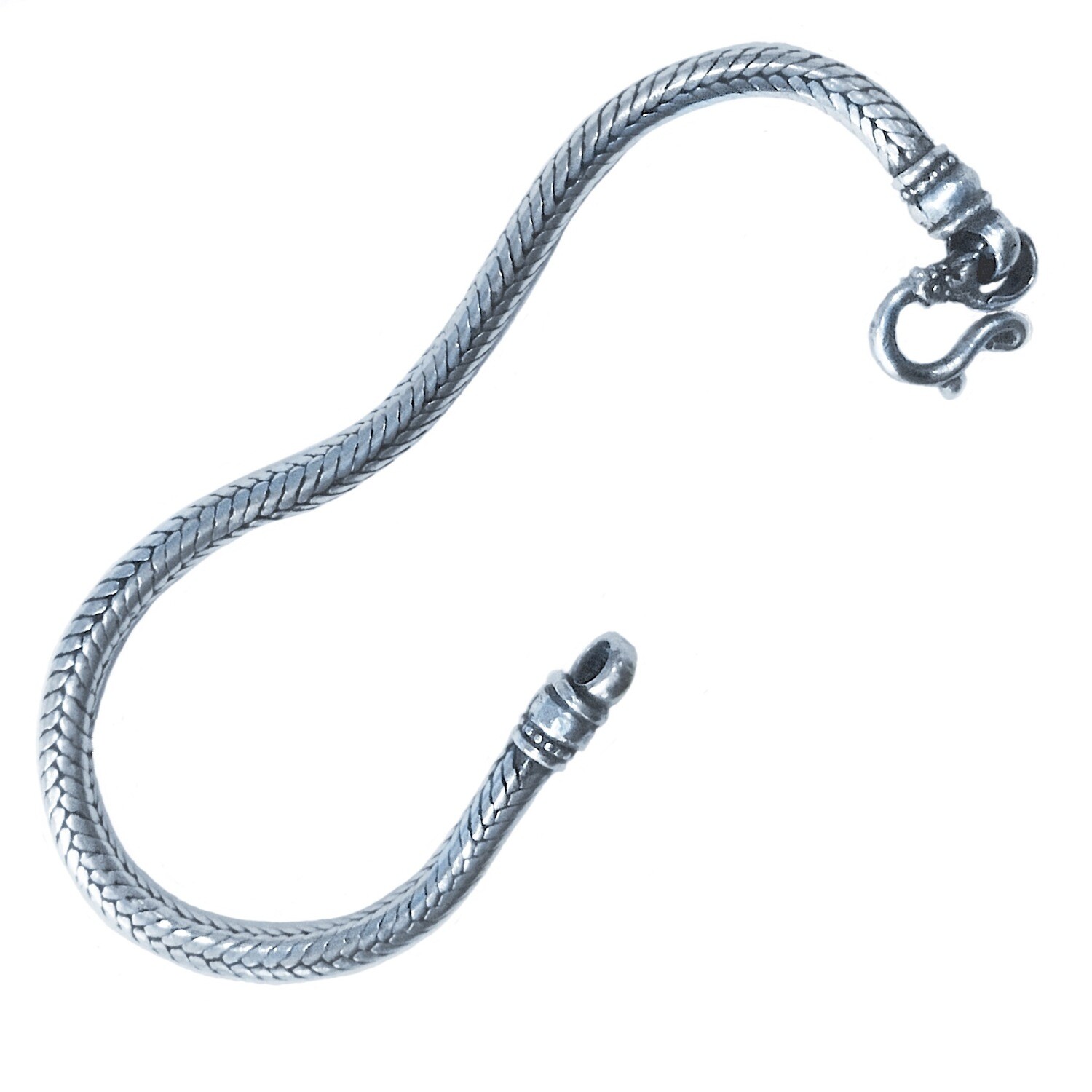 In many traditions of magic, ancient and contemporary, the concept of sympathetic magic plays a crucial role. The idea behind sympathetic magic is, at its core, that a person can be affected magically by actions performed towards something that represents them.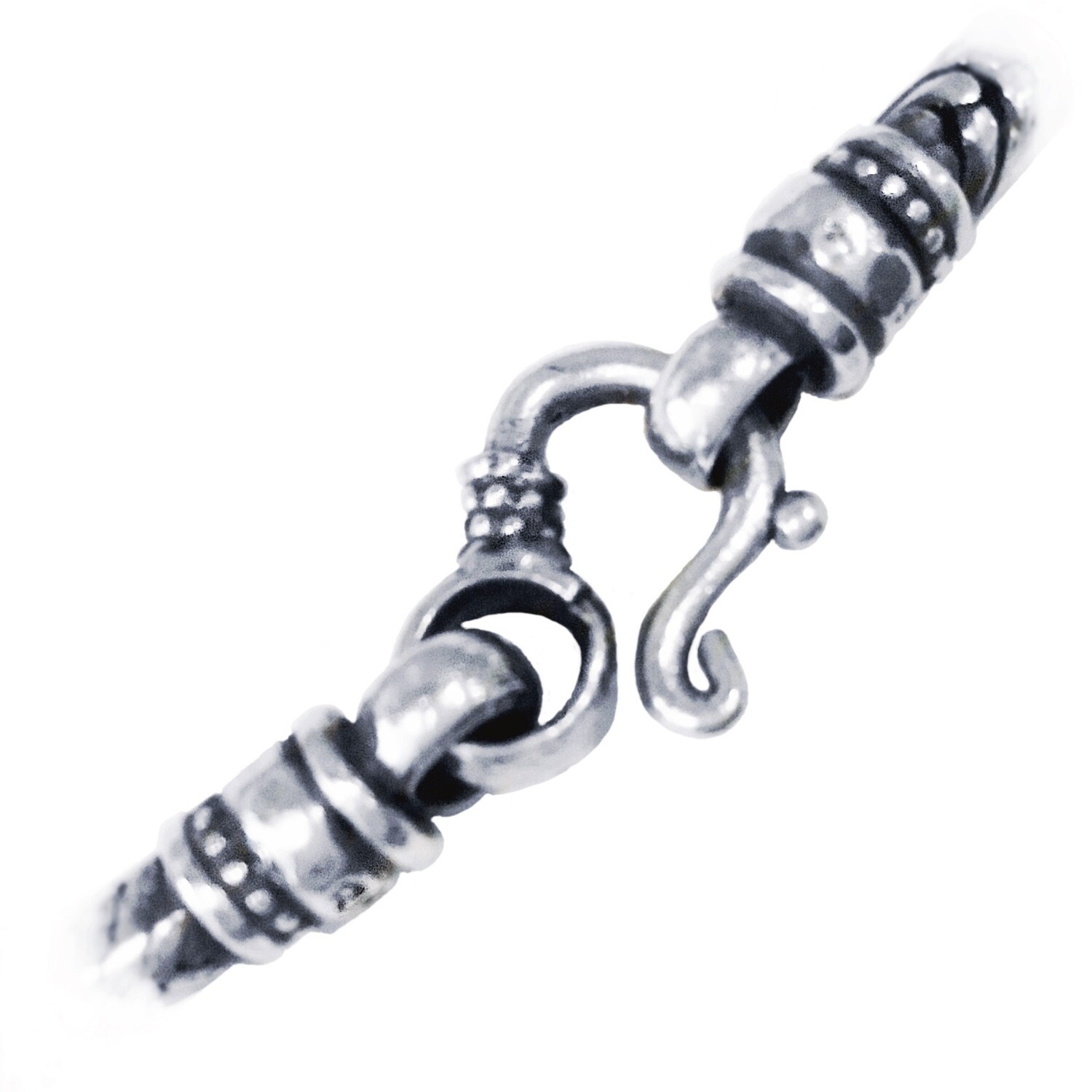 To carry the idea of sympathetic magic a step further, in many modern magical traditions correspondences or connections between non-magical items and magical concepts are used. For example sage, being associated with wisdom, or rose quartz with love and the color red with passion.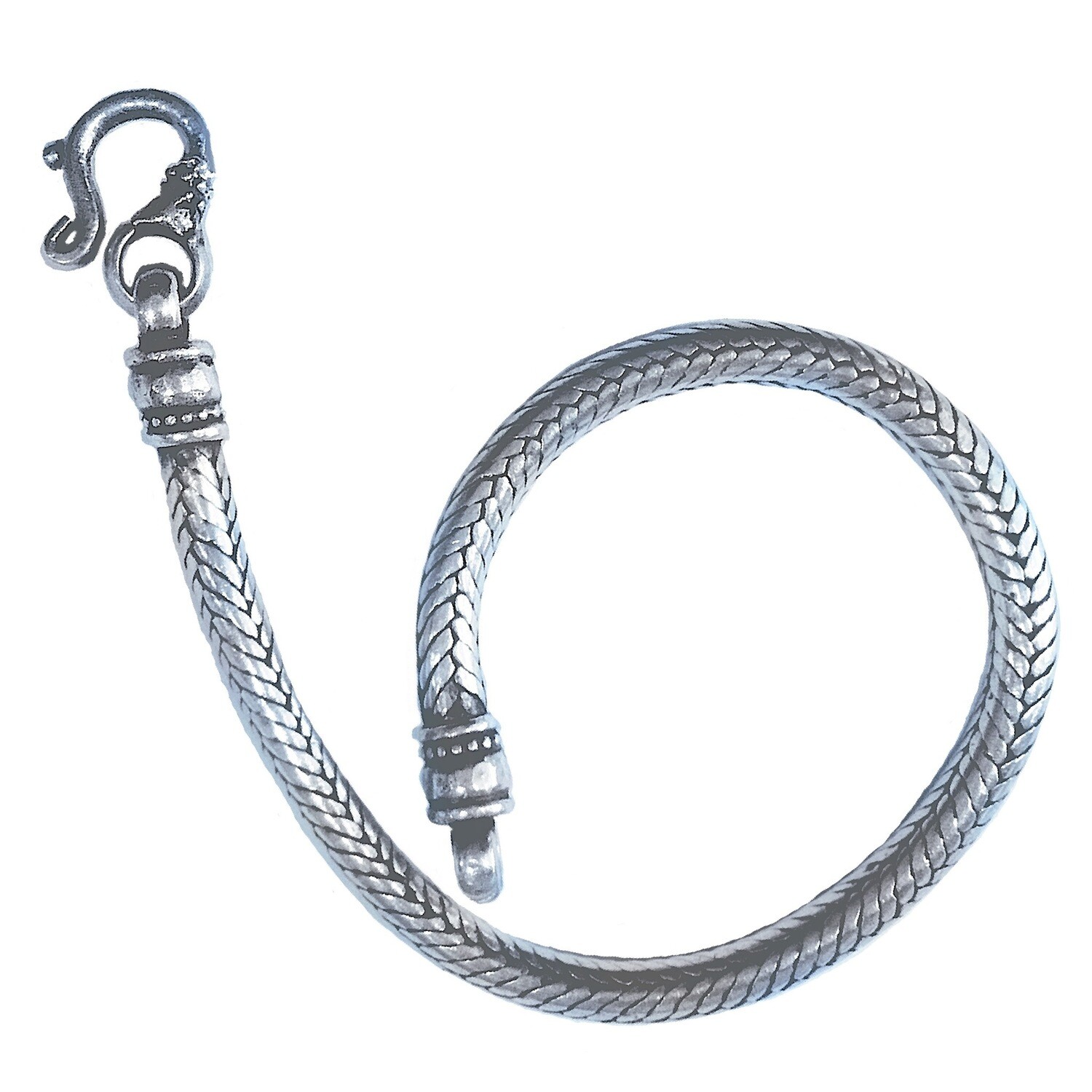 It is often assumed, that prehistoric cave art may represent the earliest documented examples of sympathetic magic. To ensure a successful hunt, historians believe that cavemen painted images of the hunting group killing an animal that could later be consumed by the whole tribe.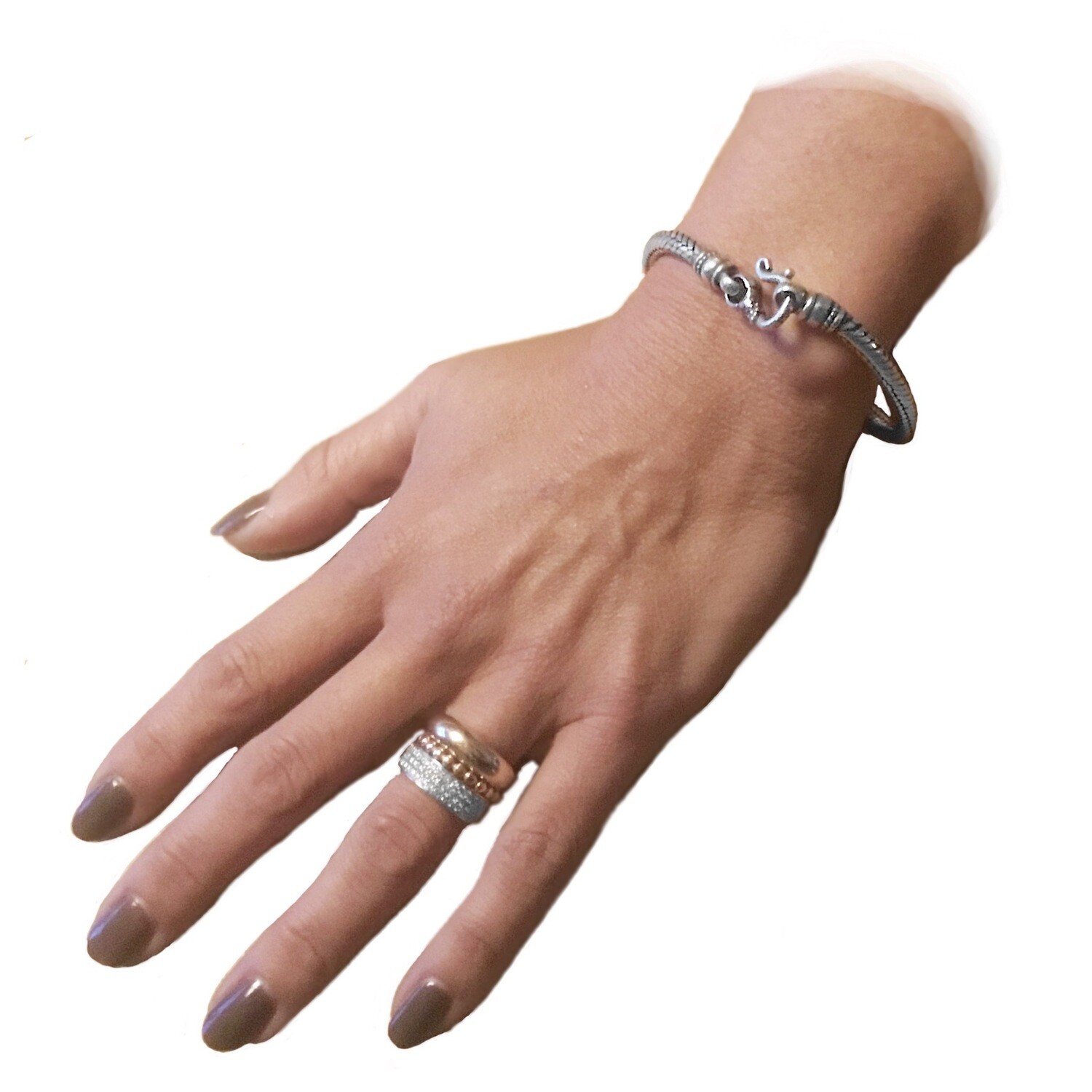 This smoothly bending bracelet (or anklet) resembles the moves of a crawling snake, inviolable and invincible.
Empowered and blessed with ancient invocations,making this jewel into a powerful amulet for evasion and protection.