Kubera, also known as Kuber or Kuvera, is the lord of wealth and is also regarded as the protector of the world. He is a popular figure in Buddhist and Jain mythology.
In Hindu Mythology, he is both guardian of the North and lord of wealth. Kubera is associated with the earth, mountains, all treasures such as minerals and gemstones, and all other precious earthly resources in general.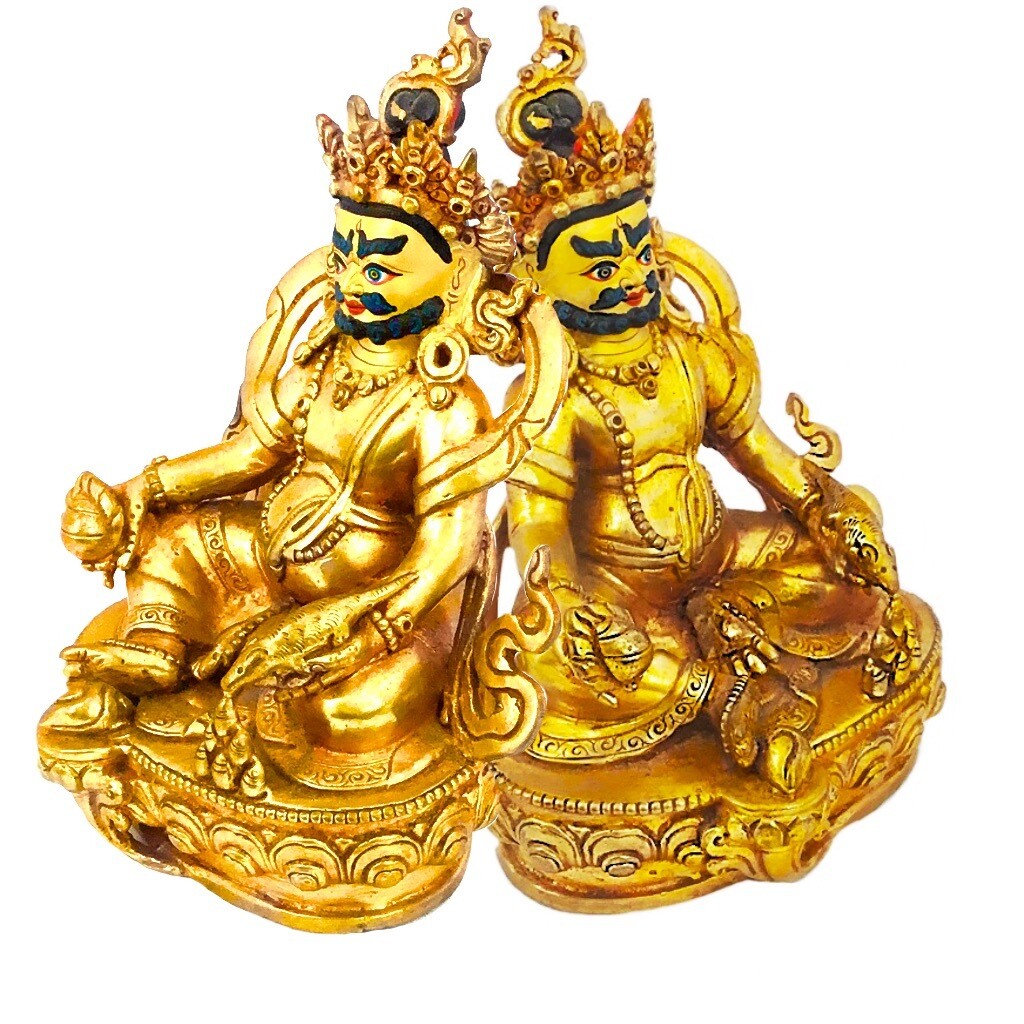 In this artwork, Kuber is depicted with a paunch, holding a moneypot, two characteristics obviously resembling wealth.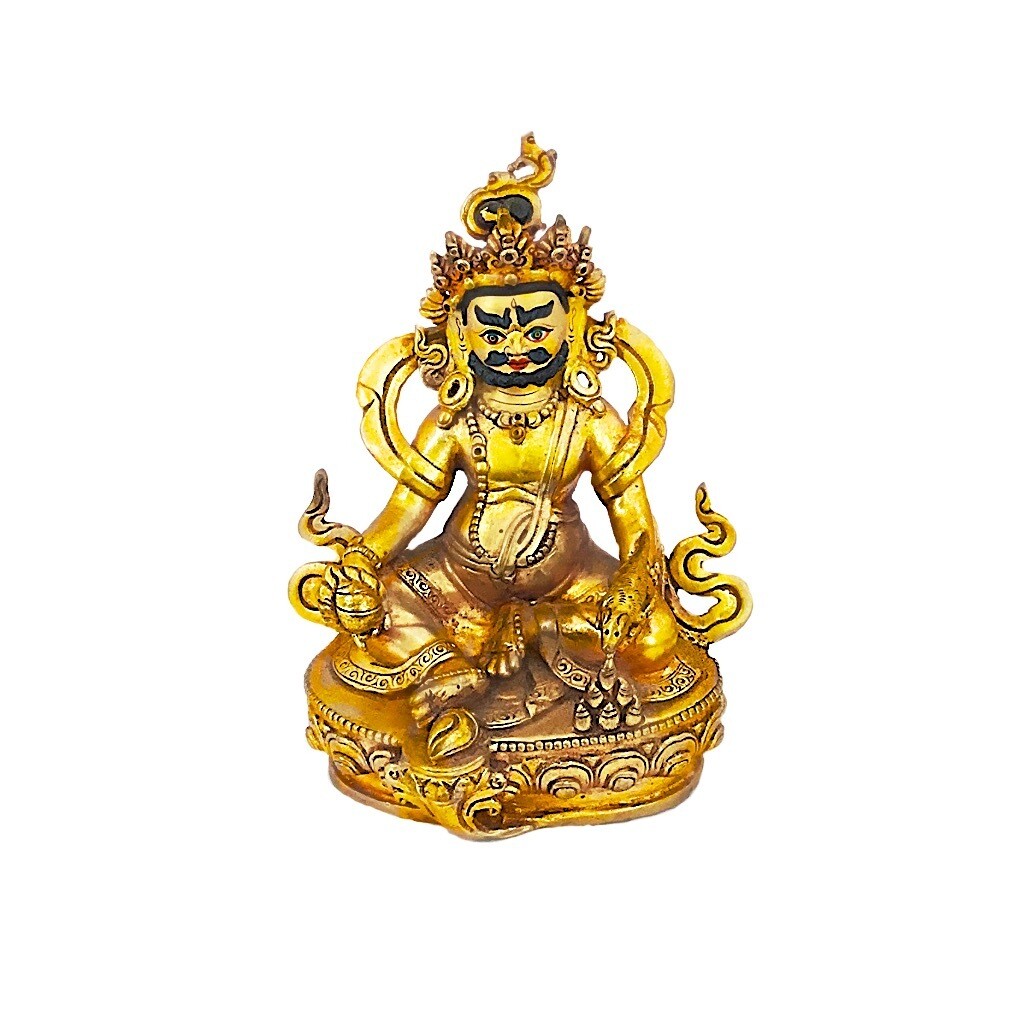 This fine bronze cast and gold plated, Nepalese statue displays the devoted artisanship of its maker, a tradition for which these Nepalese statues are renowned.
It resembles a perfect balance in size, weight and delicacy. This bronze amulet was directly purchased from the artist workshop where all products are traditionally carved by Nepalese artists and skilled craftsmen. Nepalese artisanship is typically eye catching because of its details and distinct oriental design.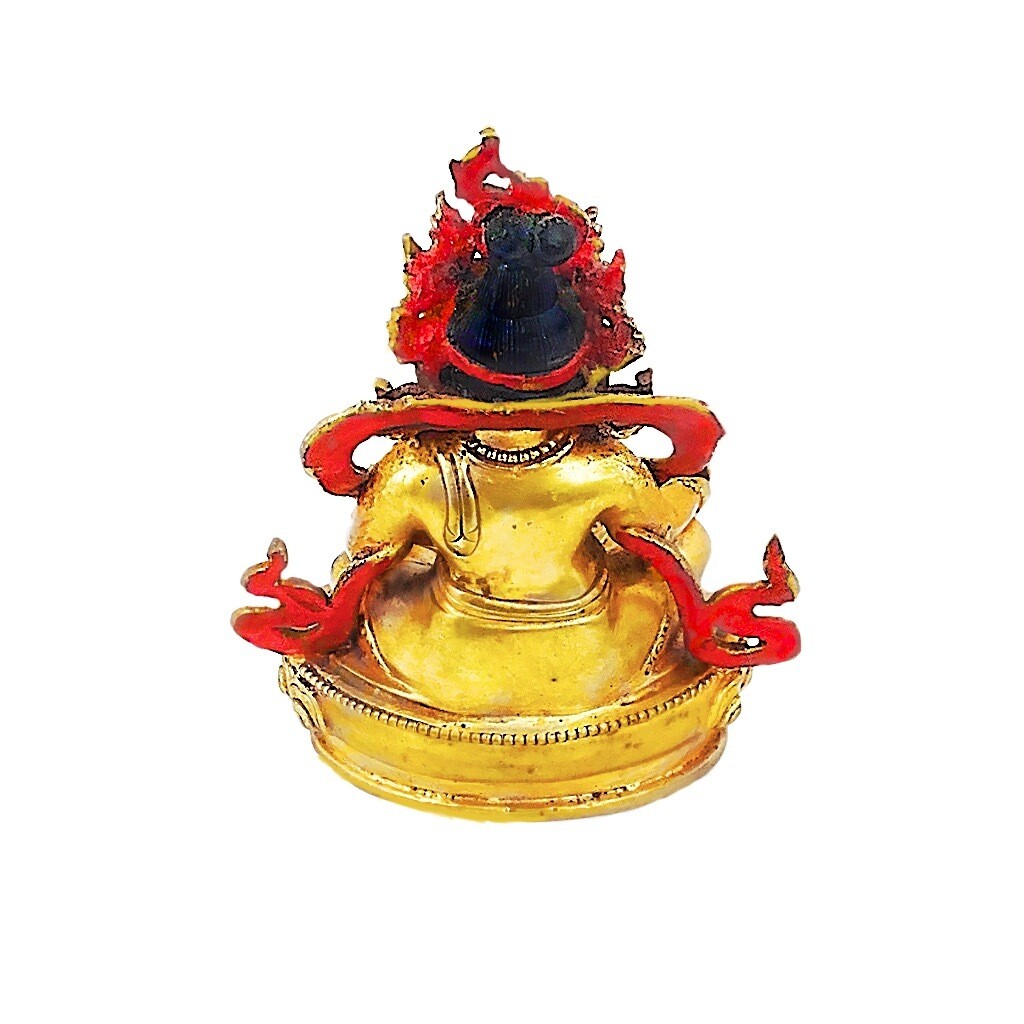 Magical sacred relics and blessings are enclosed within the base of the amulet to enhance its mystical powers which it has been imbued with.
Mantra for Kubera's amulet, increasing personal wealth:
Om Shreem Maha Lakshmiyei Swaha
108 times per day, for a minimum of 40 days in a row

May Lord Kubera shower you with wealth, good health, and happiness.