Carnelian is a red variant of chalcedony – a form of quartz. It owes its color to the iron oxide found in this (silica) mineral. Though technically it is a translucent gem, yet when it appears as a semi-translucent or even a nearly opaque stone, it automatically increases the value. As can be seen from the pictures below, this particular semi-precious stone has a dark red color, which still lets some light through (i.e., semi-translucent) when viewed from the edges.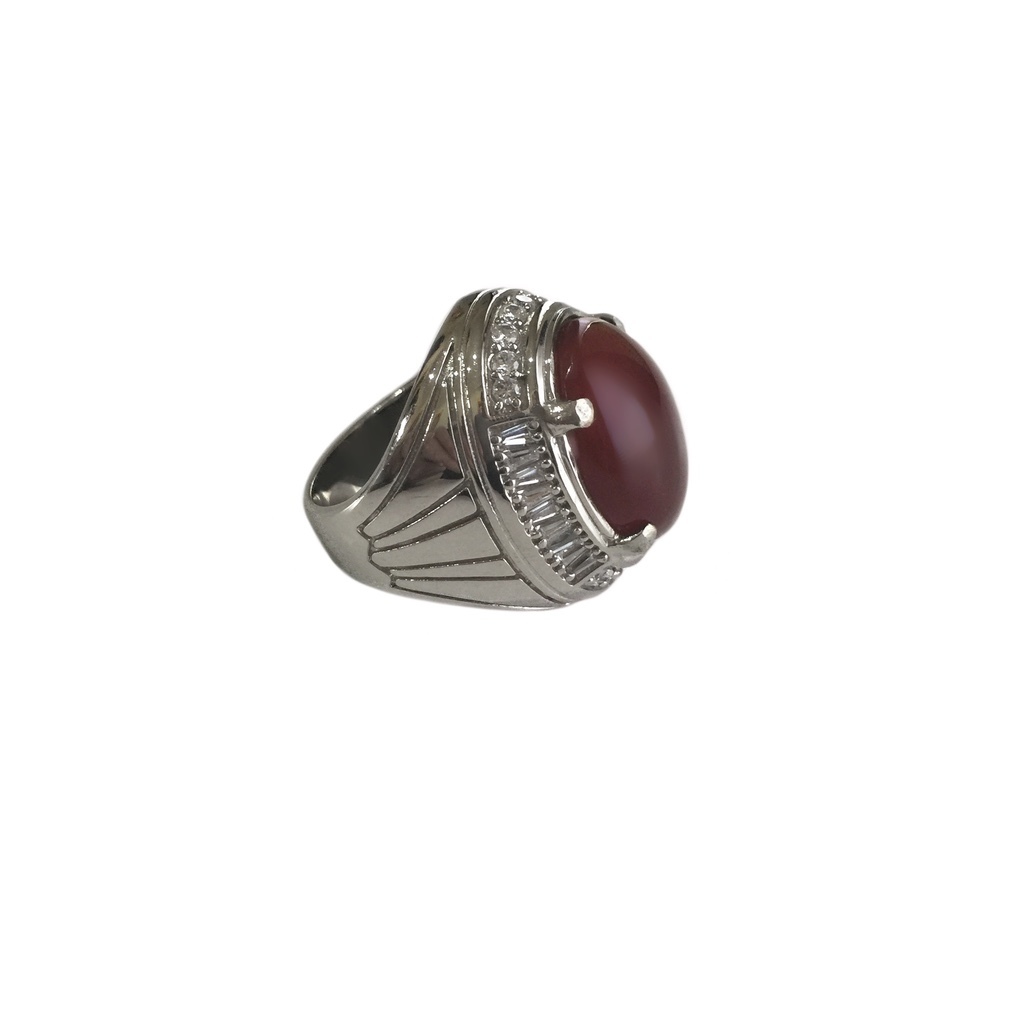 The stone is cut and polished into a cabochon, resulting in a smooth and domed piece of carnelian with a flat back. The cabochon stone is set into a classical prong setting on a sturdy ring made of stainless steel. In addition, the ring is studded with 32 small zirconia around the carnelian in the center. Thus, a beautiful contrast is created between the ring and the gemstone, whose deep-red color perfectly meets the main criteria of a top-quality carnelian.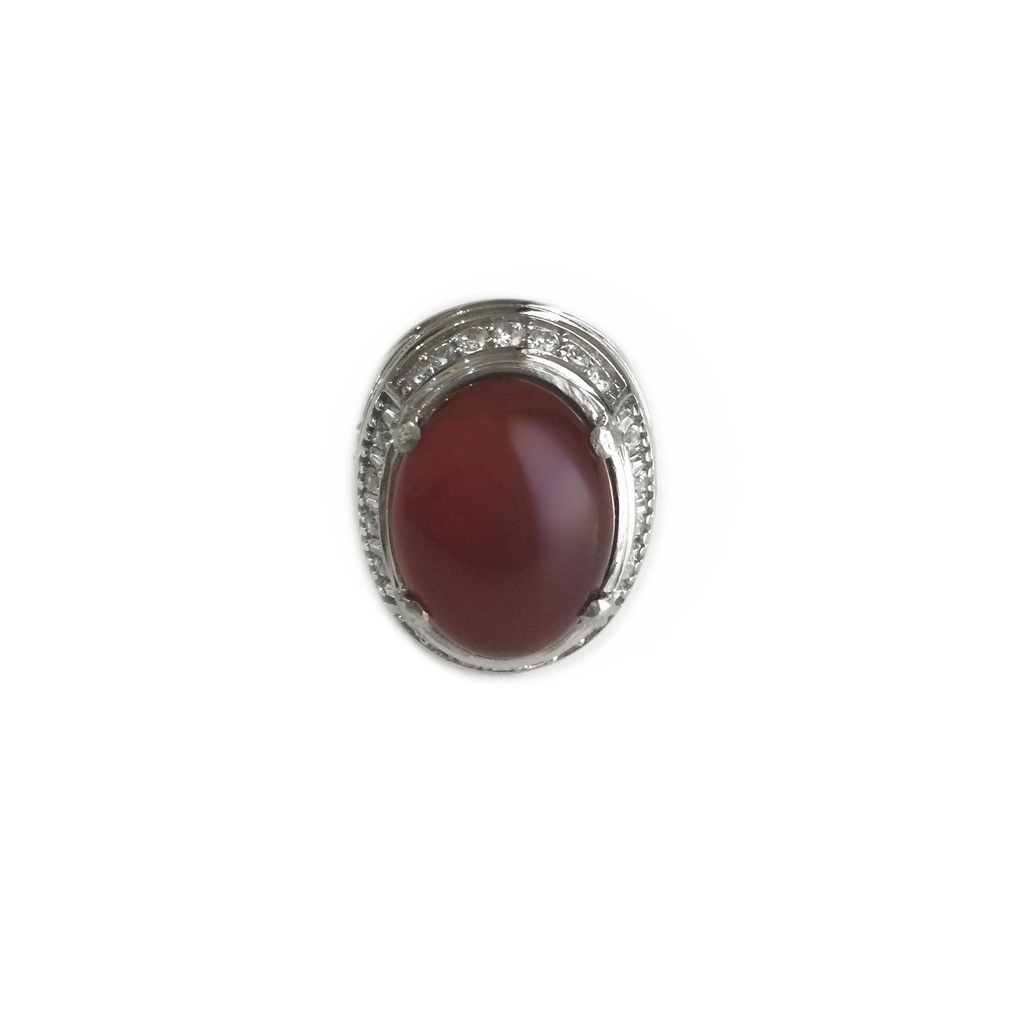 Since antiquity this precious gem is used as a talisman. According to ancient beliefs, red chalcedony (i.e., carnelian) has the supernatural ability to strengthen the wearer's willpower, so that s/he can continue to strive diligently in the pursuit of his or her personal goals. As such, its inherent mystical properties serve to boost one's self-confidence. Also, due to its vibrant red color, carnelian is believed to possess healing properties which can improve the blood circulation.