A real Muslim ring makes the perfect talisman for everyday use, as it can be worn on one's hand on almost every occasion. Some people, however, prefer to take it off when going to the restroom, though it should be noted that this general rule does not apply to this particular amulet. Indeed, since the ring is put directly on the skin, the wearer therefore comes to absorb all of the magical powers instilled into it by the beneficiary dukun. The master made and consecrated the talismanic ring using a sacred sorcerous method based on ancient Solomonic magic, thereby creating a valuable piece of Muslim jewelry that he infused with Indonesian occult spells of Islamic origin.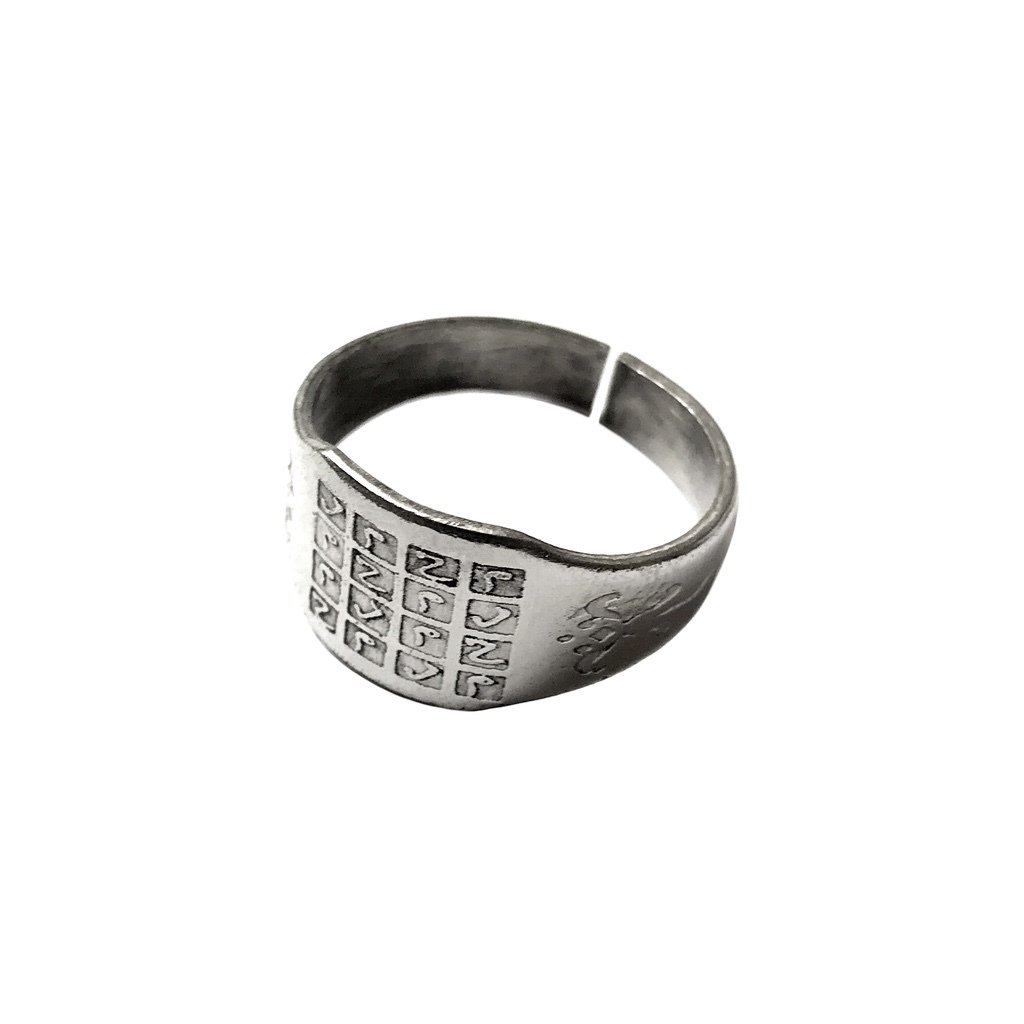 A geometric shape consisting of sixteen small squares is engraved between two decorational symbols on the sides of the ring. In each of these squares there stands an Arabic digit, which forms a special combination of encrypted numbers that carries an encoded formula of Solomonic ritual magic. Owing to the mysteriously embedded incantation, the person wearing this ring will be able to defend him- or herself when people intend to discredit his or her reputation, either in public or in private. Also, the master's blessings will make one feel empowered to become a successful businessman or woman with charisma of a great leader.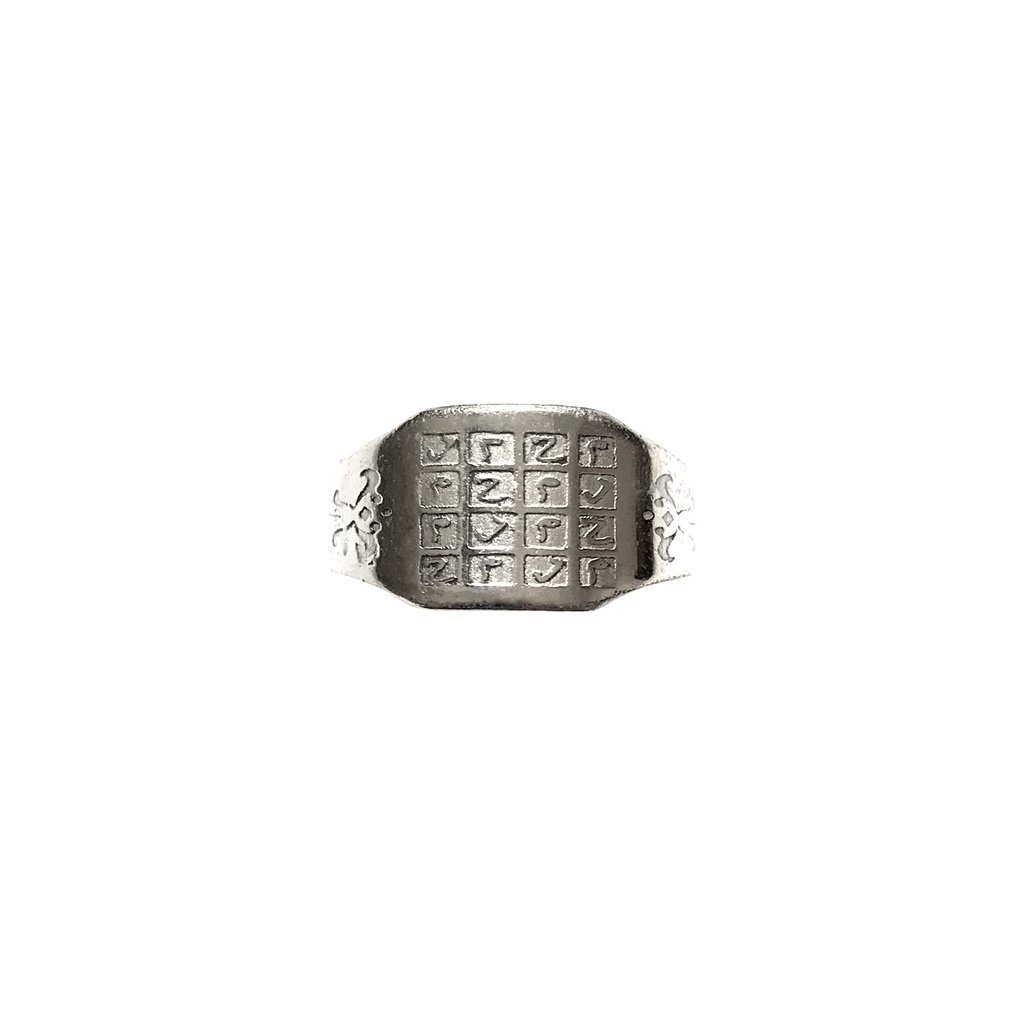 Mantra for Solomonic Ring
Qala rabbi ighfir lī wahab līmulkan la yanbaghī li-ahadin min ba'ādī innakānta alwahhab
Translation
My Lord, forgive me and grant me a kingdom such as will not belong to anyone after me. Indeed, You are the Bestower (Quran 38:35).