The keris, or kris, (ꦏꦼꦫꦶꦱ꧀, ꦮꦁꦏꦶꦔꦤ꧀,کريس), is an non-symmetrical dagger from Indonesia.
Its significant and distinctive blade-patterning, is achieved through forging alternating laminations of iron and nickel.
Keris are unmistakably associated with Indonesia's culture. The keris is well known for its significant wavy blade, despite many also having straight blades.
The keris is also a symbol of power and of (ethnic) pride all over the Indonesian Archipelago.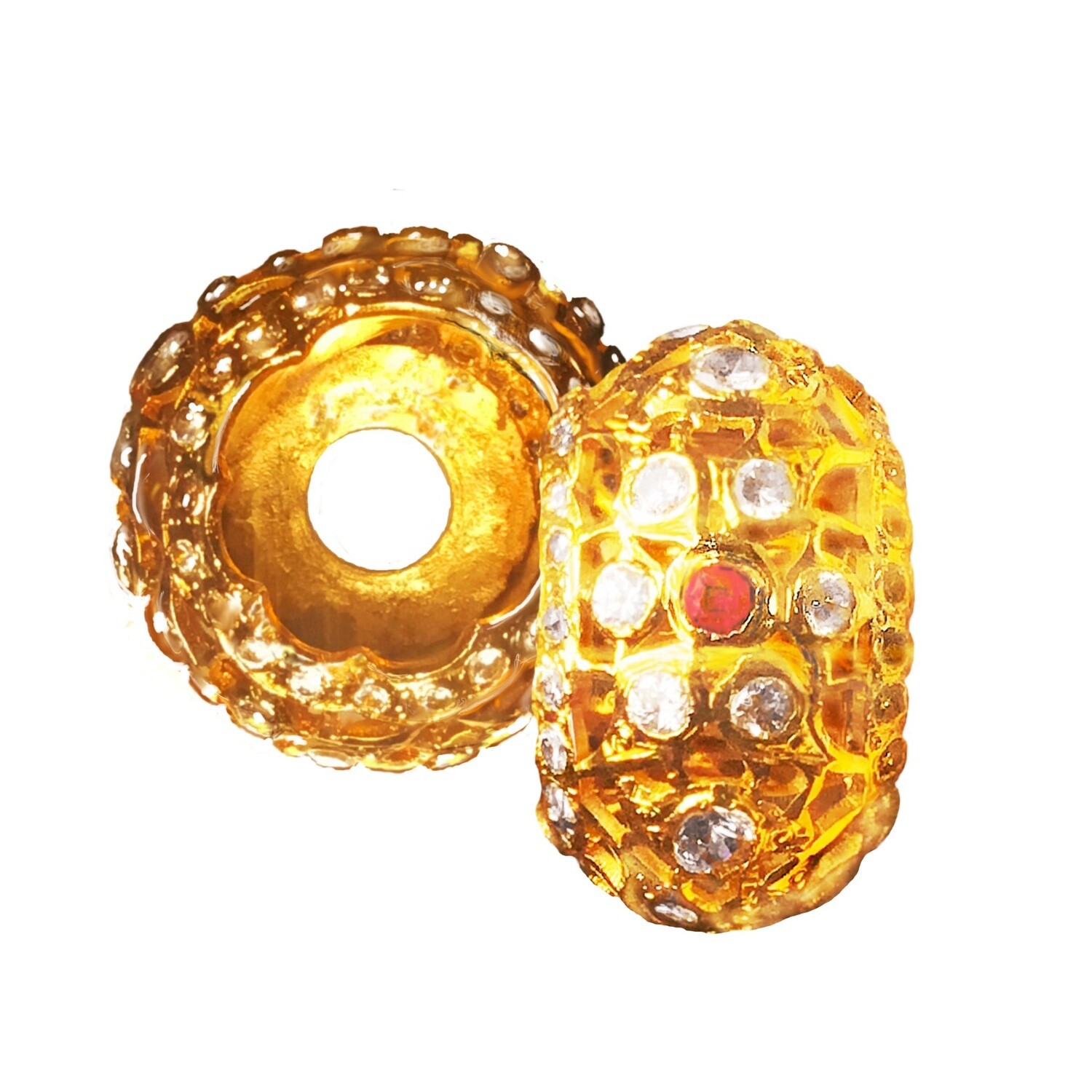 Keris have been manufactured all over Indonesia for centuries, but nowhere it is embedded and connected more in rituals, ceremonies, mythical stories and epic poetry, as it is in Central Java.
Therefore, the keris is commonly associated with Javanese culture, although other cultural ethnicities are equally familiar with the dagger, such as the Balinese, Malays, Sundanese, Madurese, Banjar, Bugis, and Makassar.
The traditional keris can be divided into three sections: the blade (bilah or wilah), the hilt (hulu) and sheath (warangka).
Each of these parts are objects of fine art, usually carved in spectacular detail and made from a wide range of materials, such as metal, rare types of wood, gemstones, gold or ivory.
A keris's aesthetic value covers the dhapur, the shape and design of the blade, with around 60 variations, the pamor, the texture of metal alloy on the blade, with around 250 variations and tangguh refers to the age and origin of a keris.
Depending on the condition, quality and historical value of the keris, prices can exceed thousands of dollars or more.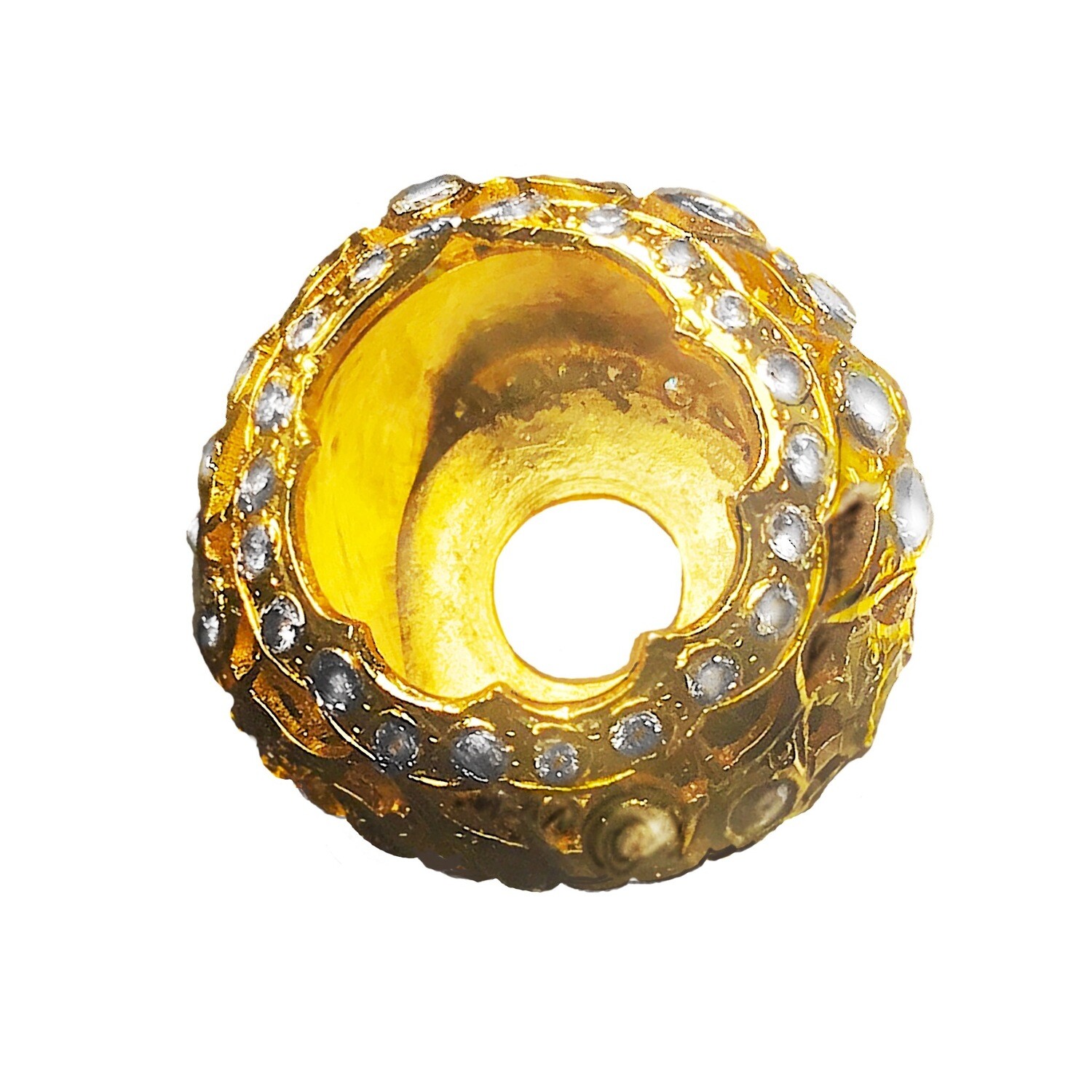 Since the keris is both a weapon and a spiritual object, they are considered to possess magical powers.
Some blades possessing good luck and others possessing evil powers or entities within them.
Often keris are shown for display, as talismans with magical powers, weapons, a sanctified heirloom (pusaka), auxiliary equipment for court soldiers, an accessory for ceremonial dress, an indicator of social status or as a symbol of heroism.
Legendary keris which possess supernatural powers and extraordinary ability are mentioned in ancient folktales, such as Empu Gandring, Taming Sari, and Setan Kober and this belief is still very much alive these days.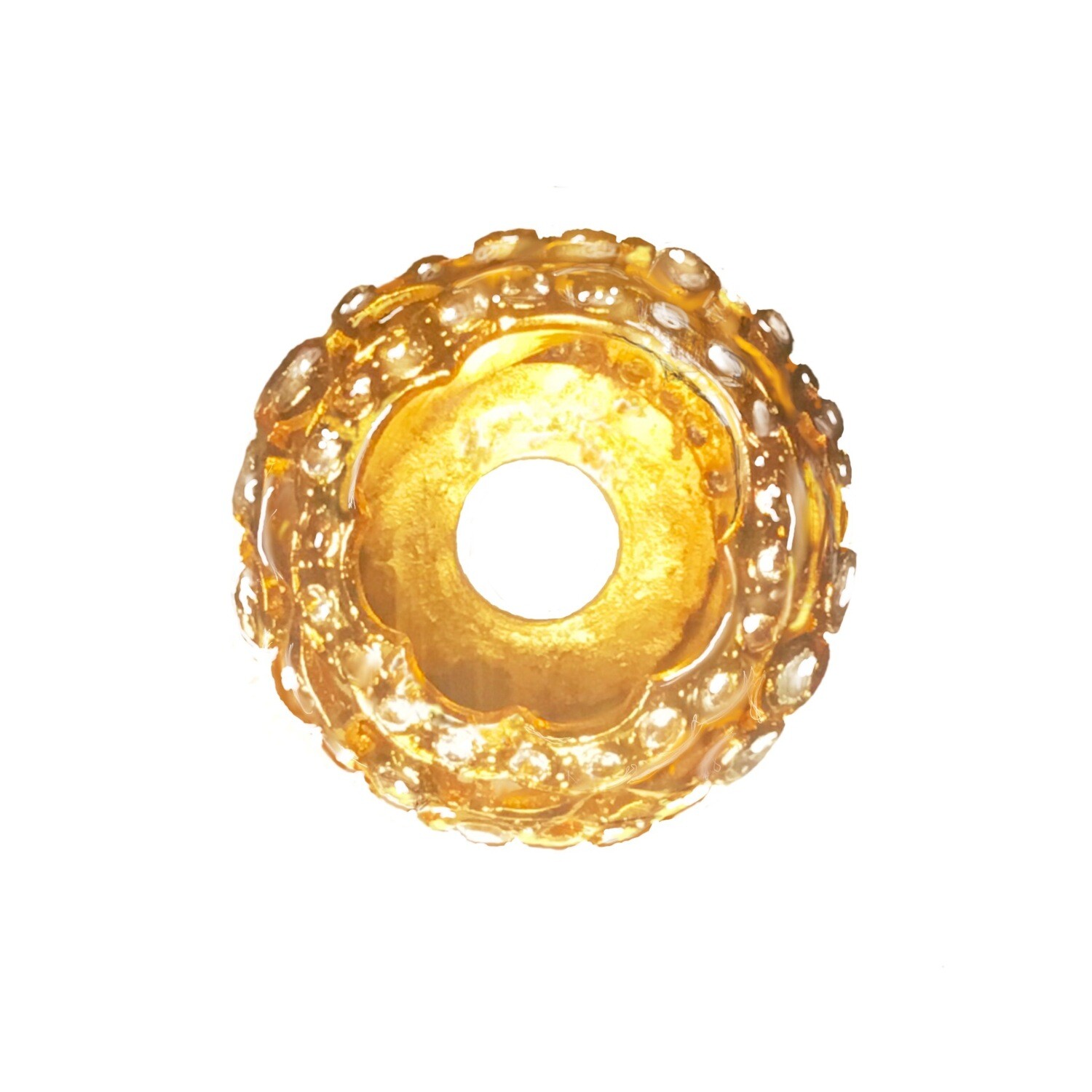 Important elements of the keris, are the 'mendak' and 'selut'.
The selut is a hollow lemon shaped shell, sometimes nicely engraved. Often made of silver or being gold plated, it is pierced and carved by hand, in organic motives and set with many gemstones and placed between the blade and handle, together with the 'mendak', a smaller decorative ring.
A fine keris always is denoted by a matching ensemble of 'selut' and 'mendak'.
Selut, generally appear in two categories and forms.
The somewhat oval shaped 'Selut Njeruk Keprok', named after the tangerine and there is the smaller, rounder type, named after the lime: 'Selut Njeruk Pecel'
​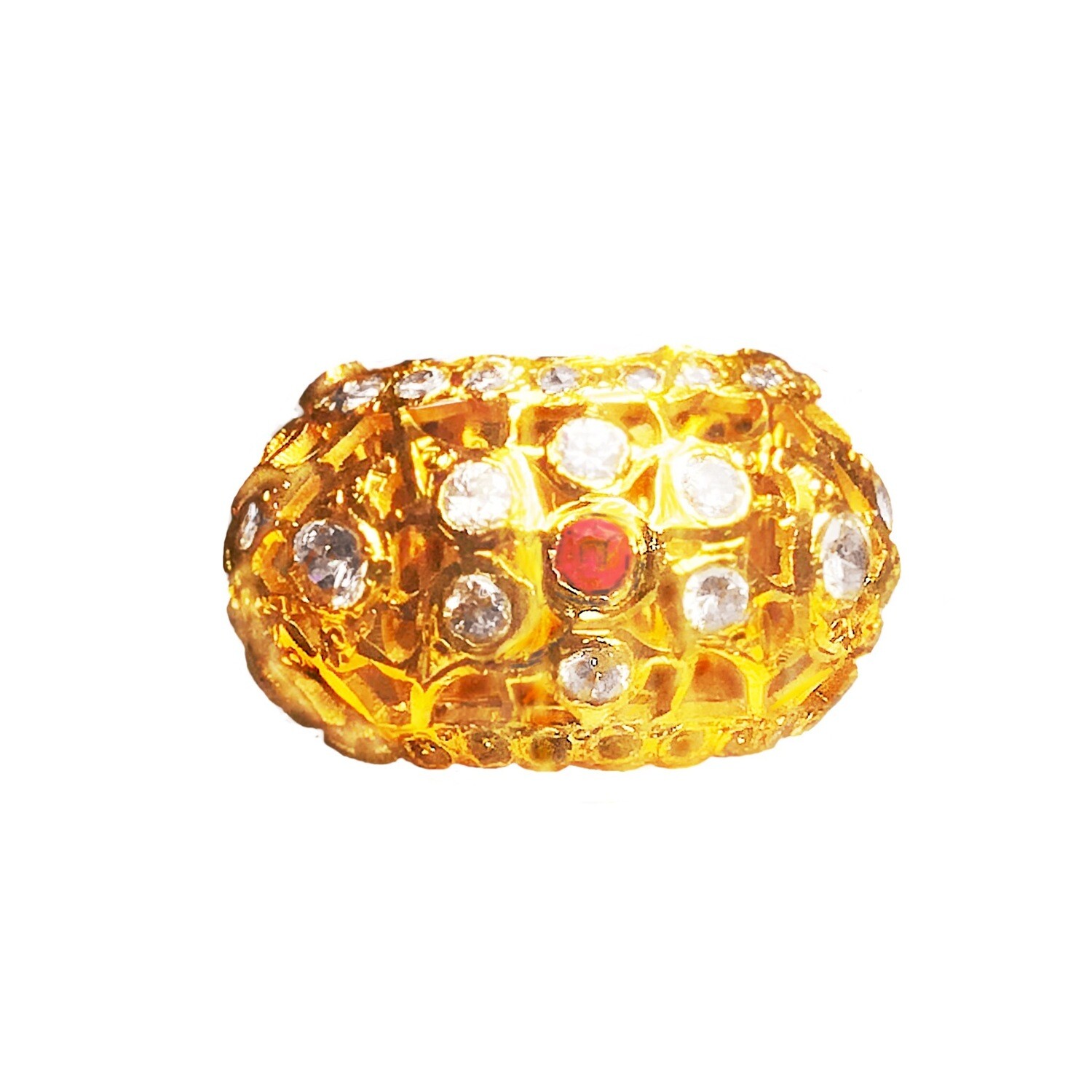 This specific Selut Njeruk Pecel amulet, was manufactured, combining several materials and is therefore known as a 'Selut Trap-Trappan'.
Its specific pattern in openness refers to knotted rope and is categorized therefore as 'Tamparran'.
Other patterns within the Selut Trap-Trappan categories are, Kembang oentoek oentoek (foam), Kembang Anggoer (grapevine), Mrutu Sewu and Krawangan.
The Selut Trap-Trappan often features many, (semi) precious gemstones, like the 78 zircons, in this gold plated amulet.
The gemstones set in this paricular color scheme, is known as 'Tretes Seling Mirah'.
During invocations in a magical ceremony, this selut became a powerful talisman, capable of enhancing and boosting the mystical powers of the keris, to which it will be mounted.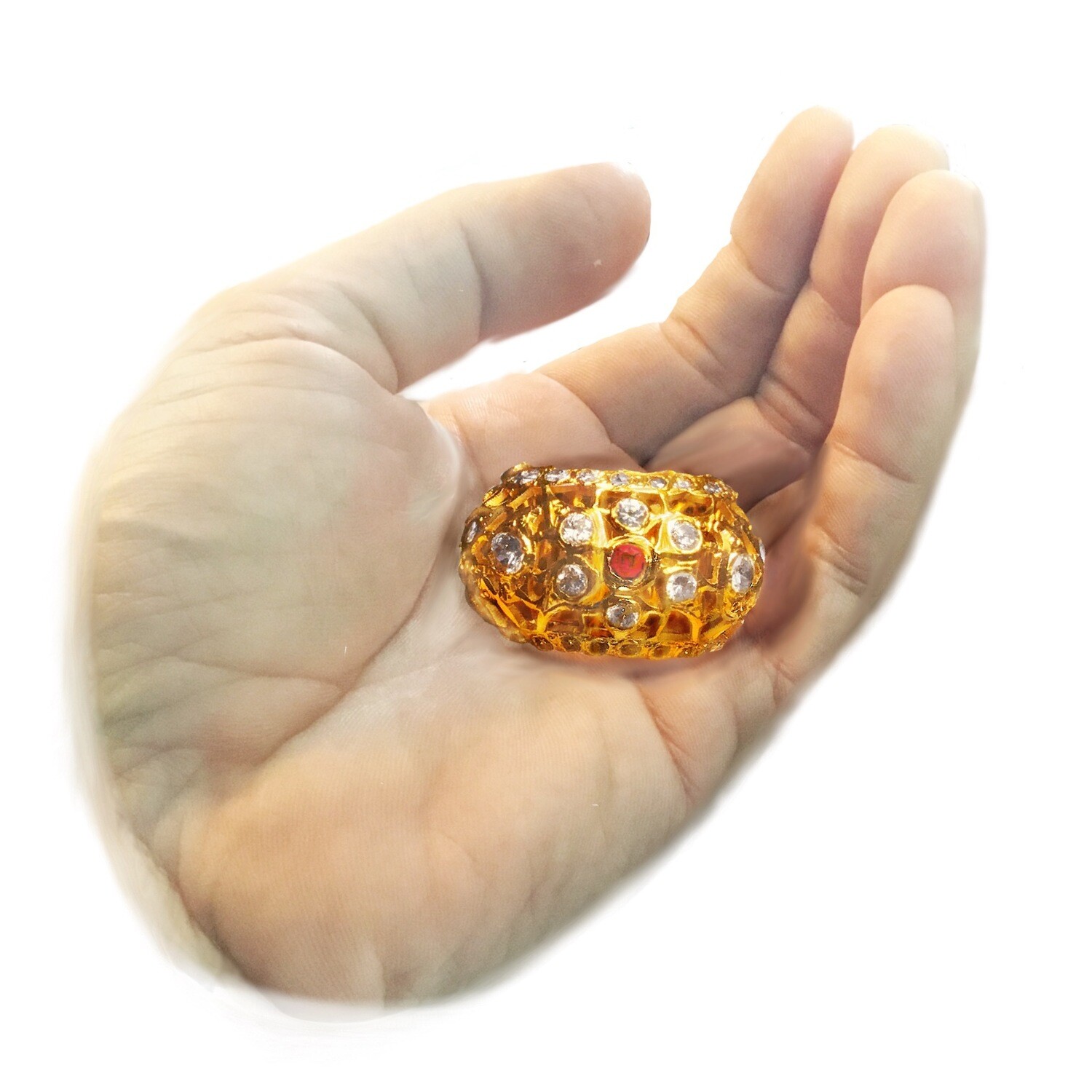 Just like the keris itself, a selut can be made with simple or various valuable materials and prices therefore, can also go up to thousands of dollars.
In that matter, the selut also is a symbol of status to the owner and a sign of respect to the treatment of the keris.
Generally, the selut is more commonly seen at Javanese keris from Surakarta (Solo), then at the Yogyakarta keris. And when used in a Yogyakarta keris, it mostly is more modest selut, usually the smaller Njeruk Pecel and Tatahan type.