Also known as the spirit of absolute perfection, fire agate carries many mysteries hidden inside its deep brown color. The gemstone shines fiery and passionately, with it's glowing energies.
Stare into its depths and flames, dwell within its chambers and observe it closely to absorb its secrets.
This variety of the quartz mineral, known as Chalcedony, contains many magical properties, which have been used since ancient times.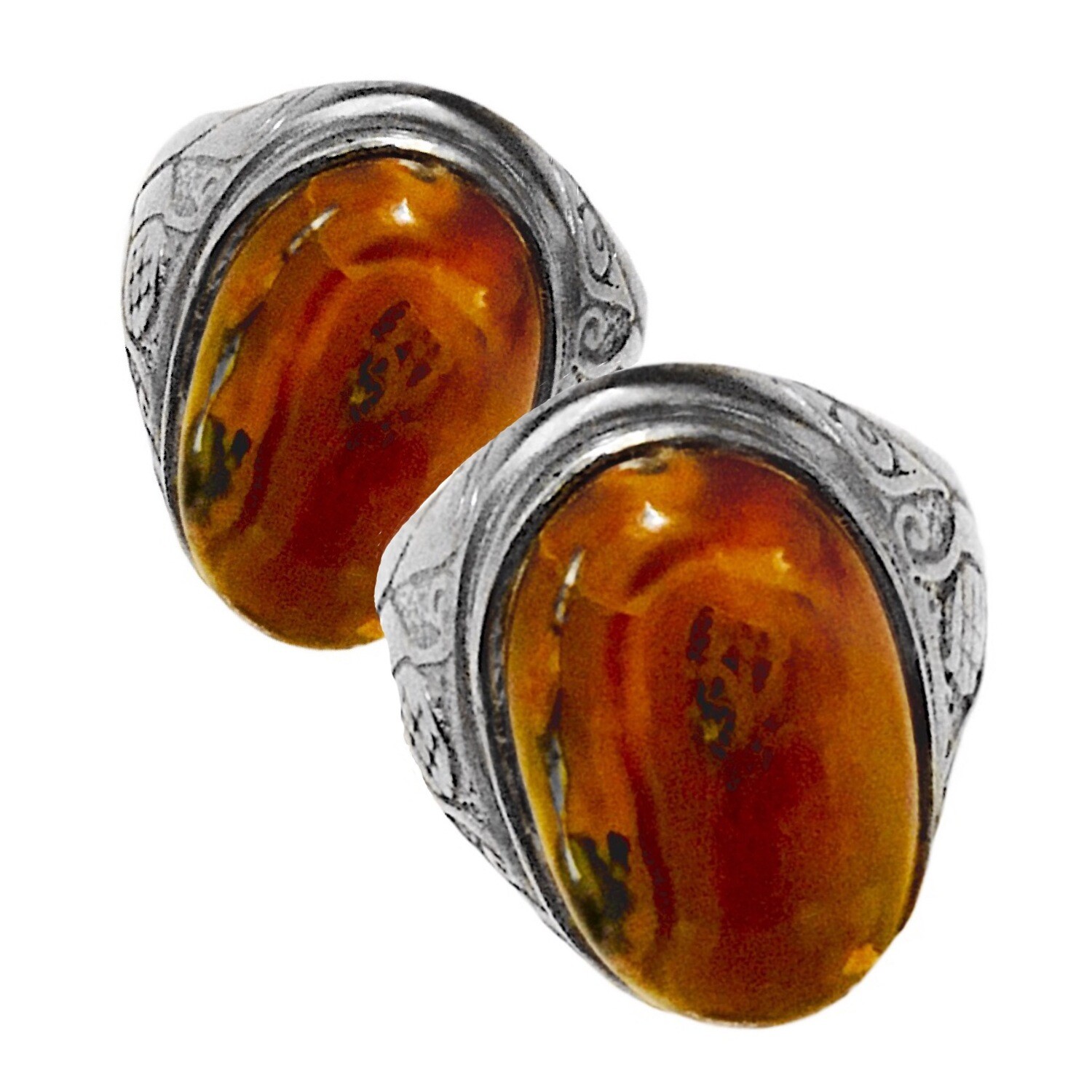 Its translucent deep reddish-brown color, with flashes of orange, red, green and gold, appearing like vivid flames within the mineral. These earthly colors are caused by light interference on iron oxide crystals within the Chalcedony.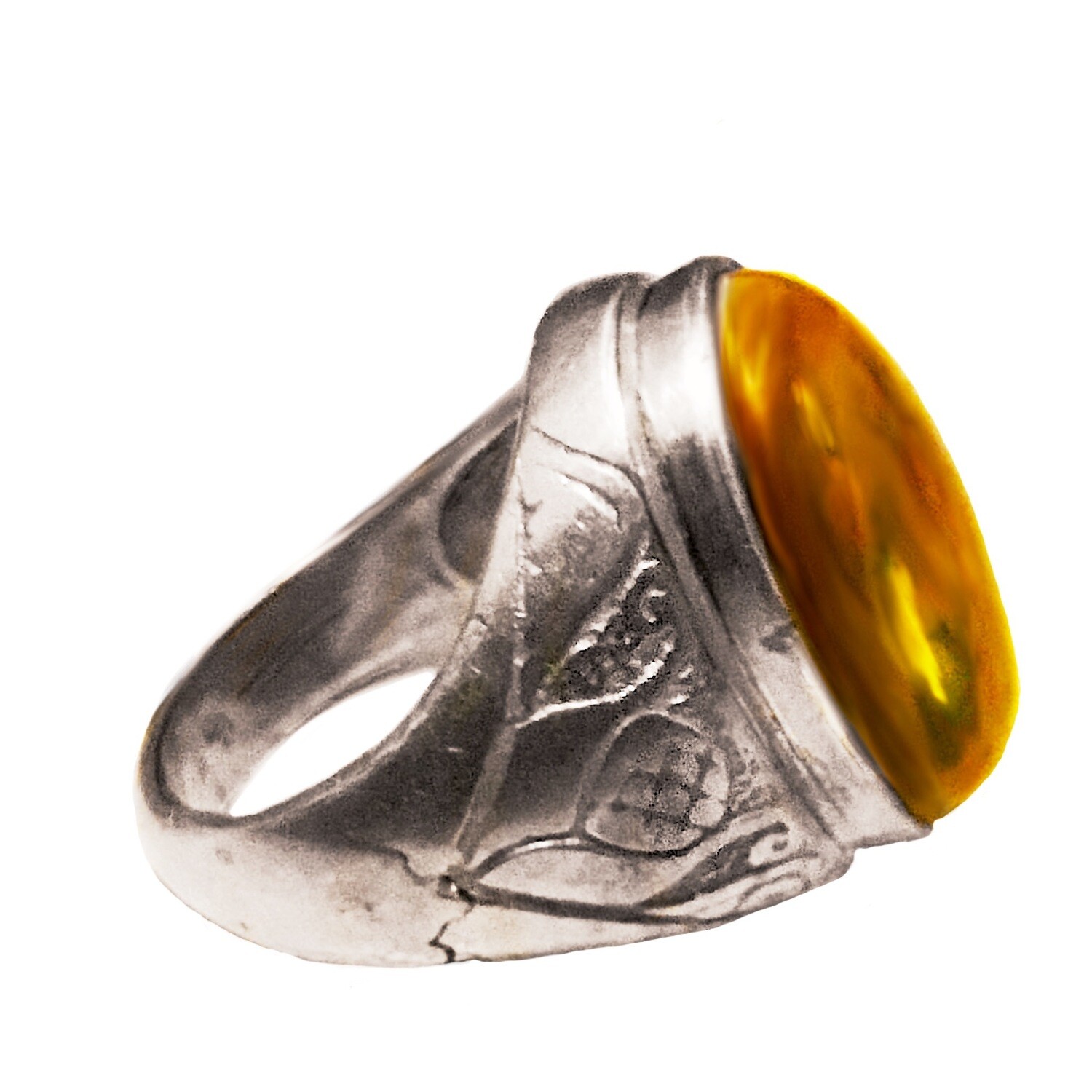 Fire agate was often used in alchemy since it was believed to contain the essence of fire.
It is a stone that encourages high standards of behavior in ones inner self. It especially is believed to promote passion in love and sex.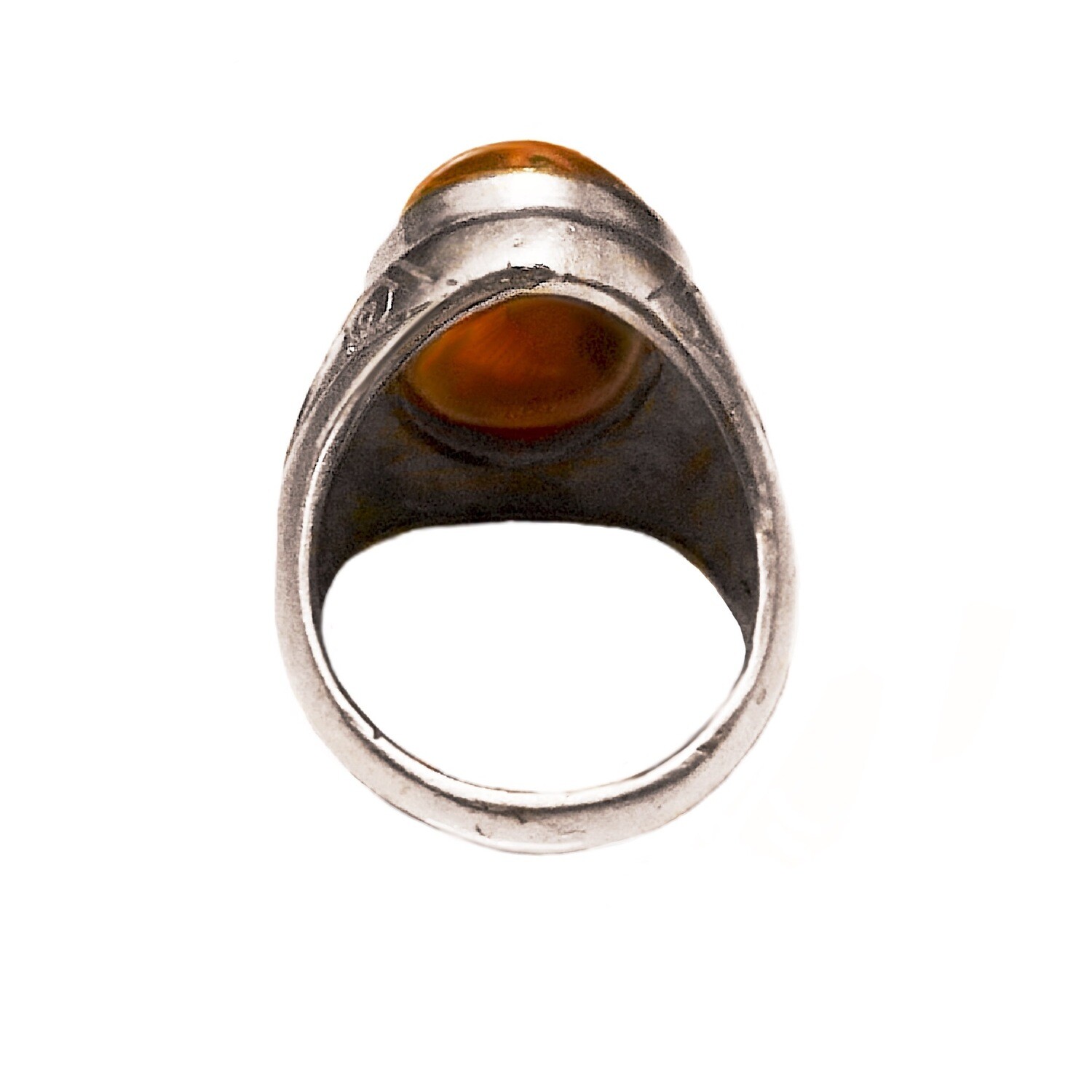 This ring, with its empowered and large gemstone, was blessed in an ancient traditional ceremony. Therefore, becoming a powerful talisman that stimulates lust and feelings of sexuality and willpower to its wearer. It brings back the focus of one's life purpose and increases the pleasures in everyday life.
The prominent amulet boosts and displays both sexual and physical energy, increases stamina and blood circulation, and is therefore very helpful in treating sexual dysfunctions, sexual imbalances, including impotence, premature ejaculations or fear of sexual intimacy.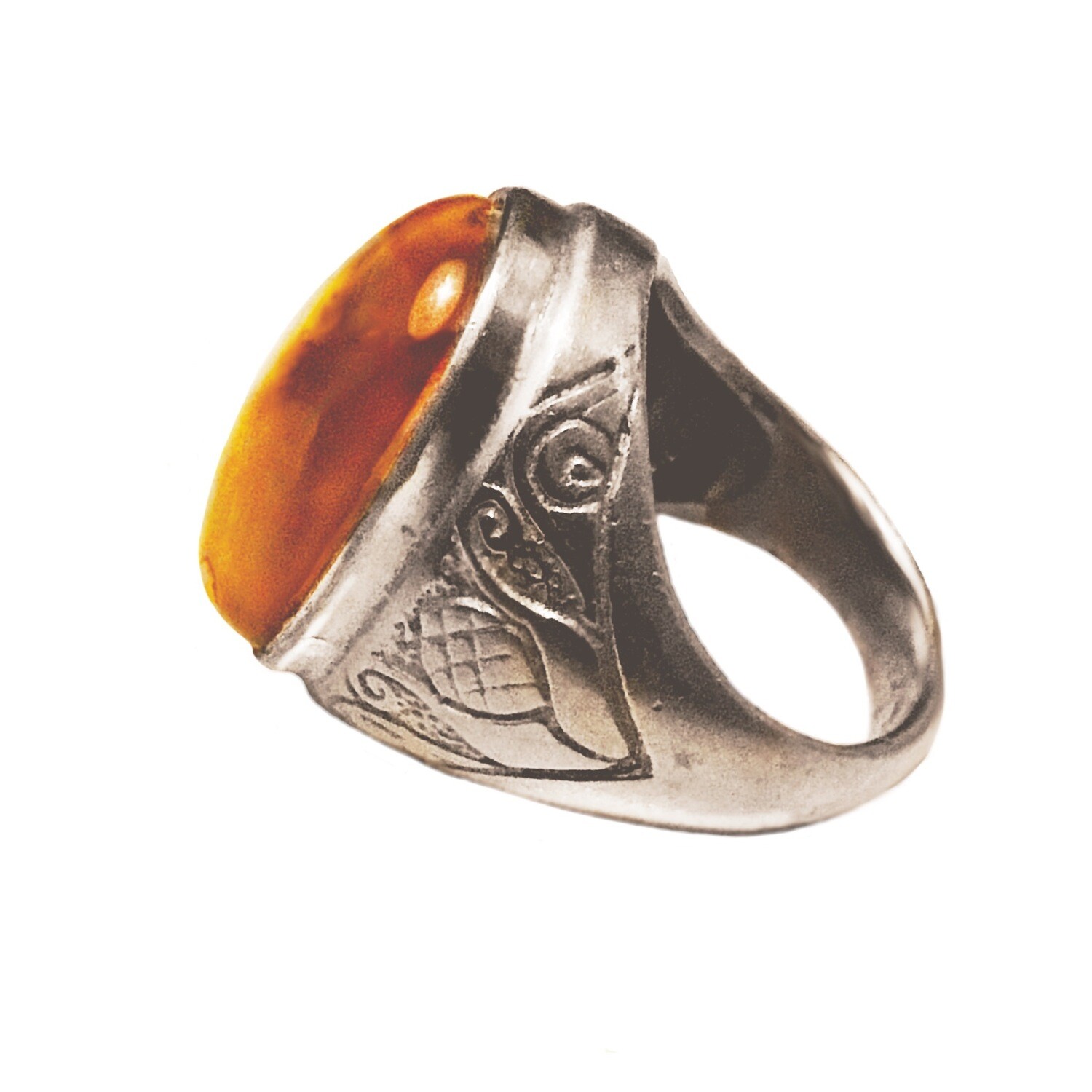 It is supposed to increase emotion and passion, and has the power to reconnect you to your deepest personal desires, as well as providing you with the courage to take the risks that will be posed in order for you to attain your realized goals.
It could stimulate attraction between people by stirring up the emotions of not only the wearer, but also others in proximity, and could encourage marital fidelity.
Due to its medium ring size 9, this jewel is suitable for both men as women.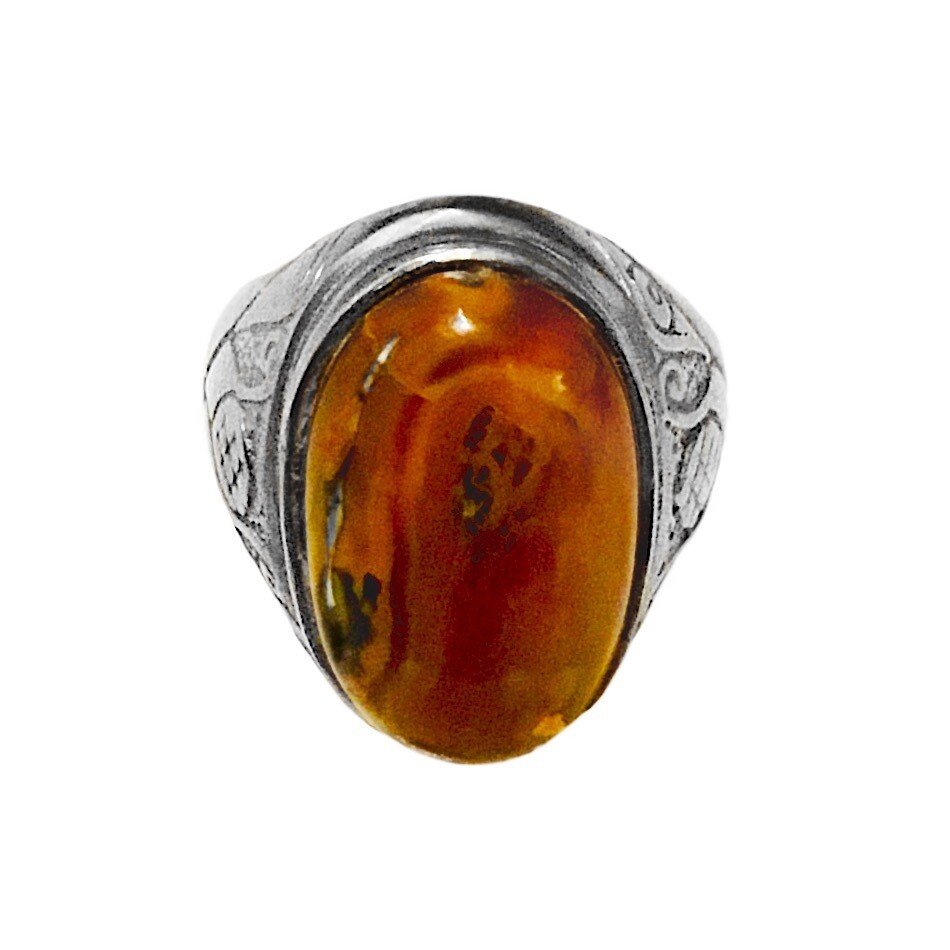 The mantra below, could be recited, in order to ignite the amulet's magical properties and to boost your libido and stamina or bring passion back into your relationship.
Hold the ring in your hands on your heart, repeat this Mantra 108 times on a Friday and feel its vibrational energy entering in your body, mind and spirit:
OM KLEEM KRISHNAY GOPIJAN VALLABHAY SWAHA
Reciting this mantra with complete devotion and removes every problem that comes in love, sex and marriage.