Elephants are believed to represent royalty and power in Balinese culture. The maker of this authentic bracelet was inspired by this majestic animal, while creating this elegant amulet.
The cuff is fully hand-crafted from 25 grams of Sterling Silver, by Balinese silversmiths, using traditional tools and techniques.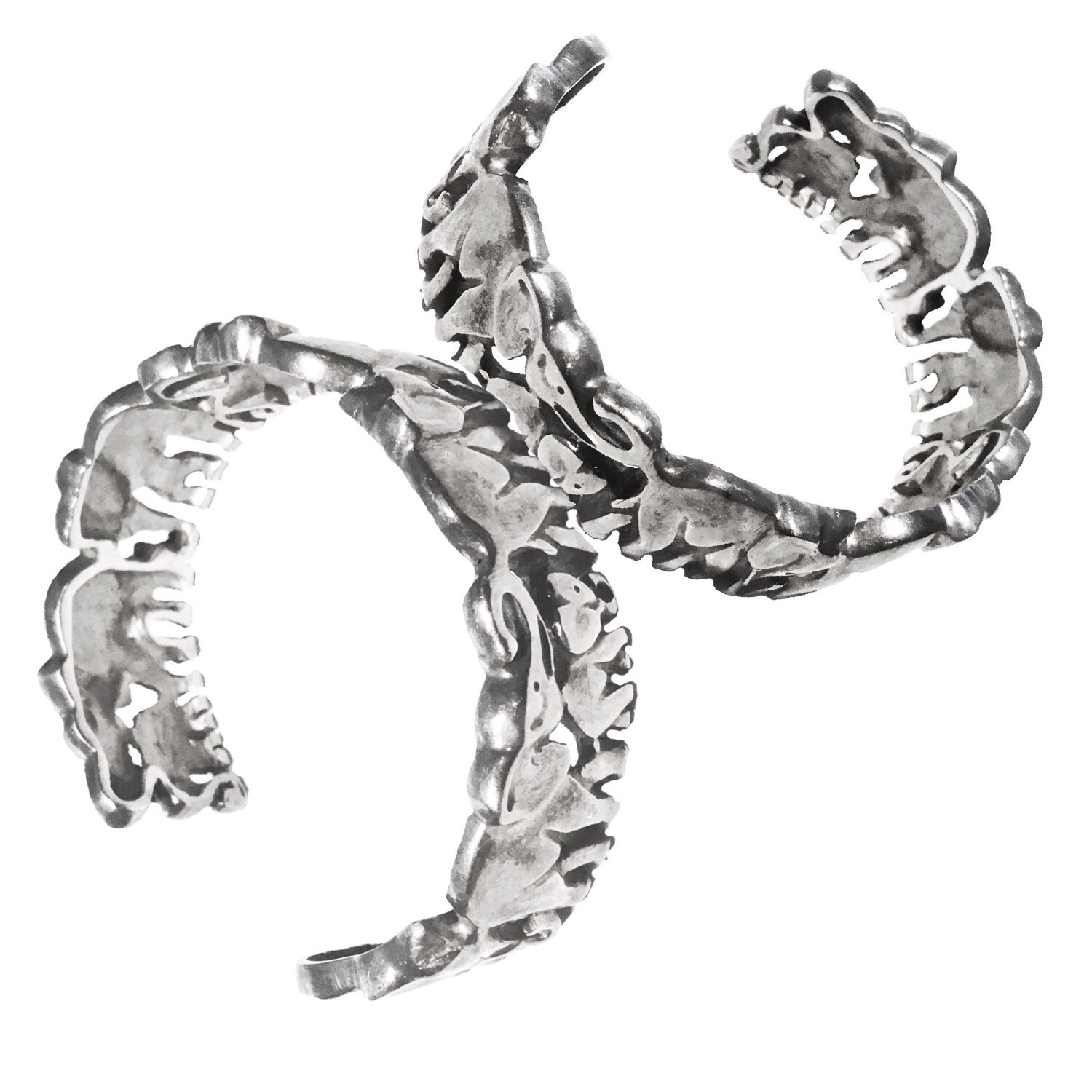 Since ancient times, the elephant is a symbol of strength, power, stability and wisdom.
They are intelligent animals. Elephants having the largest brains of all mammals, are highly intelligent animals with a suburb memory.
Aristotle, the ancient Greek philosopher claimed that the elephant surpassed all other animals in wisdom. Elephants are capable of showing great compassions and expressing grief and elephants master the task of using tools.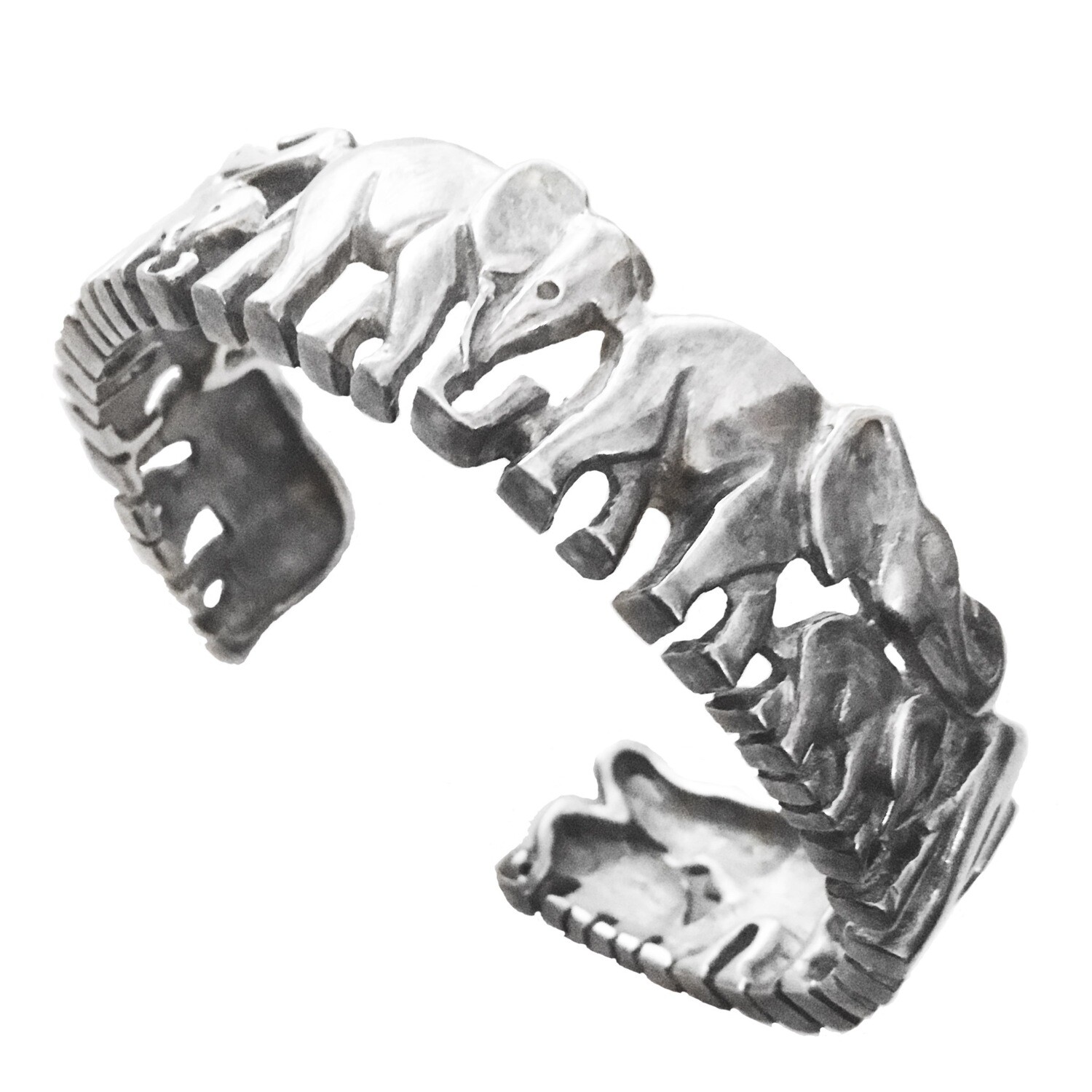 In mostly Hinduism we find sacred elephants, personified or used by some of the most powerful gods. Of course, most well-known is the Hindu god with the elephant head named Ganesh.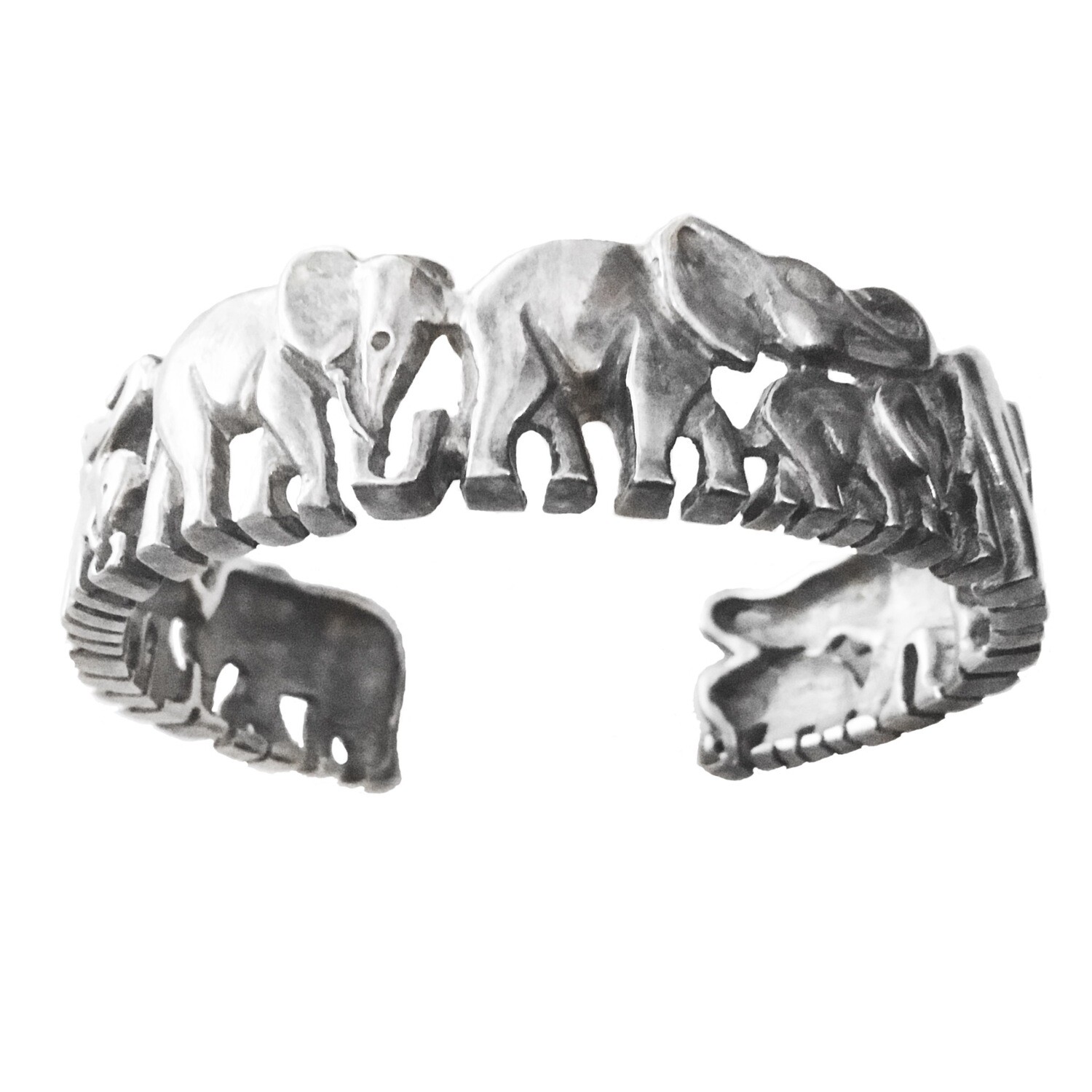 Elephant charms are ever popular. They are worn by millions worldwide as a general good luck symbol.
Many believe that a bracelet made from elephant hair will bring good luck. Similar to the assumption that two elephant sculptures in the entrance hall of a private residence, will bring knowledge, longevity and success into the home.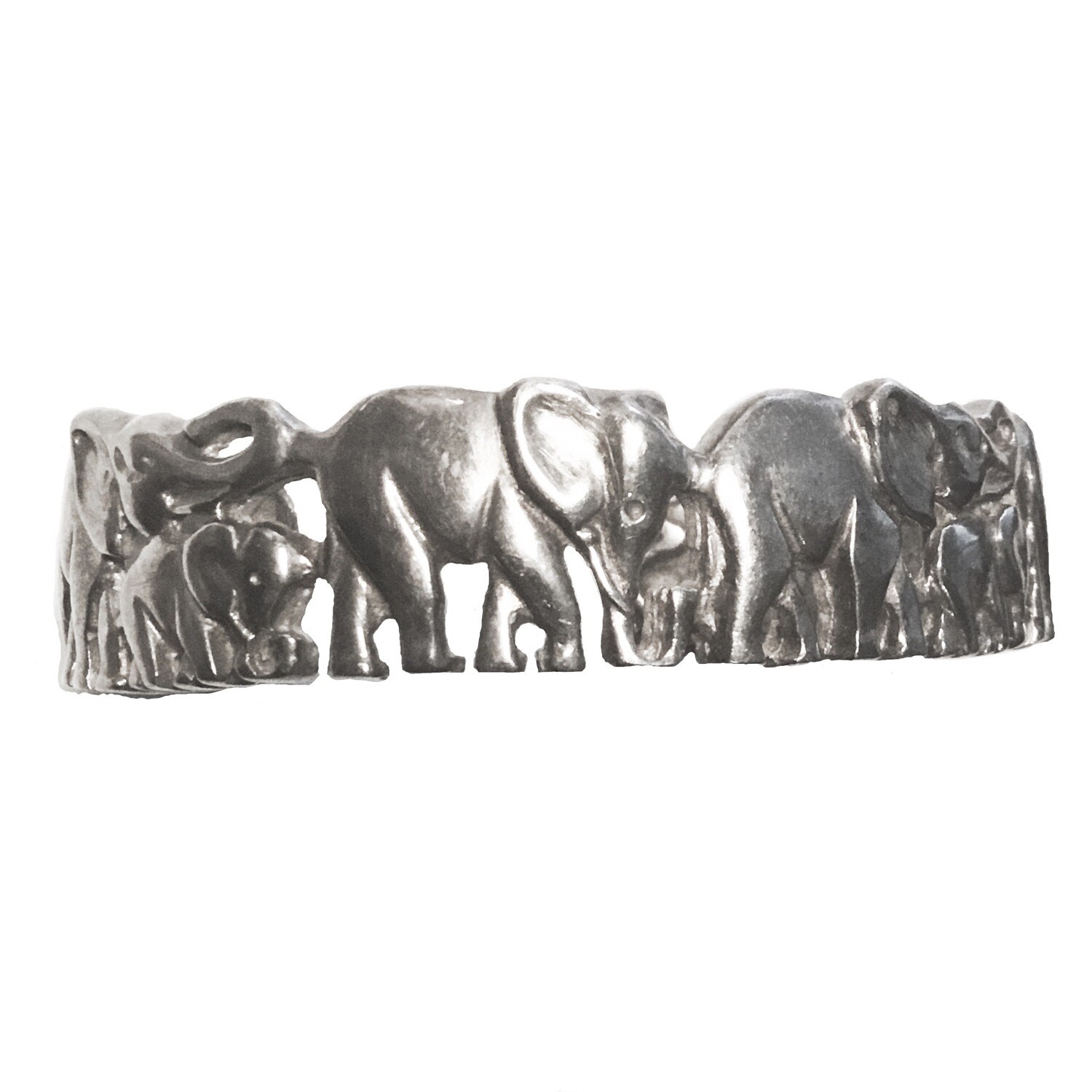 For many business owners in Asia it is very common to have a couple of elephant statues at the entrance of their businesses or offices. These are believed to provide stability and wisdom to the company, therefore protecting the company from ill fortunes.