Amethyst is associated with February.
The ancient Romans dedicated that month to Neptune, the god of water.
Amethyst it is the traditional birthstone of that month and therefore also the sacred stone of St. Valentine.
It carries the energy of fire and passion, creativity and spirituality but also has the logic of temperance and sobriety, making it a passionate loving stone.
Because its translucent violet color, it also is an ultimate gift for loving couples, celebrating Valentines day.
The quartz mineral amethyst has been highly valued throughout the times because of its mysterious beauty and legendary powers.
According to modern classifications, it is a semi-precious stone but in ancient era's it was known as the 'Gem of Fire', a precious stone, at some times in history, worth as much as diamonds.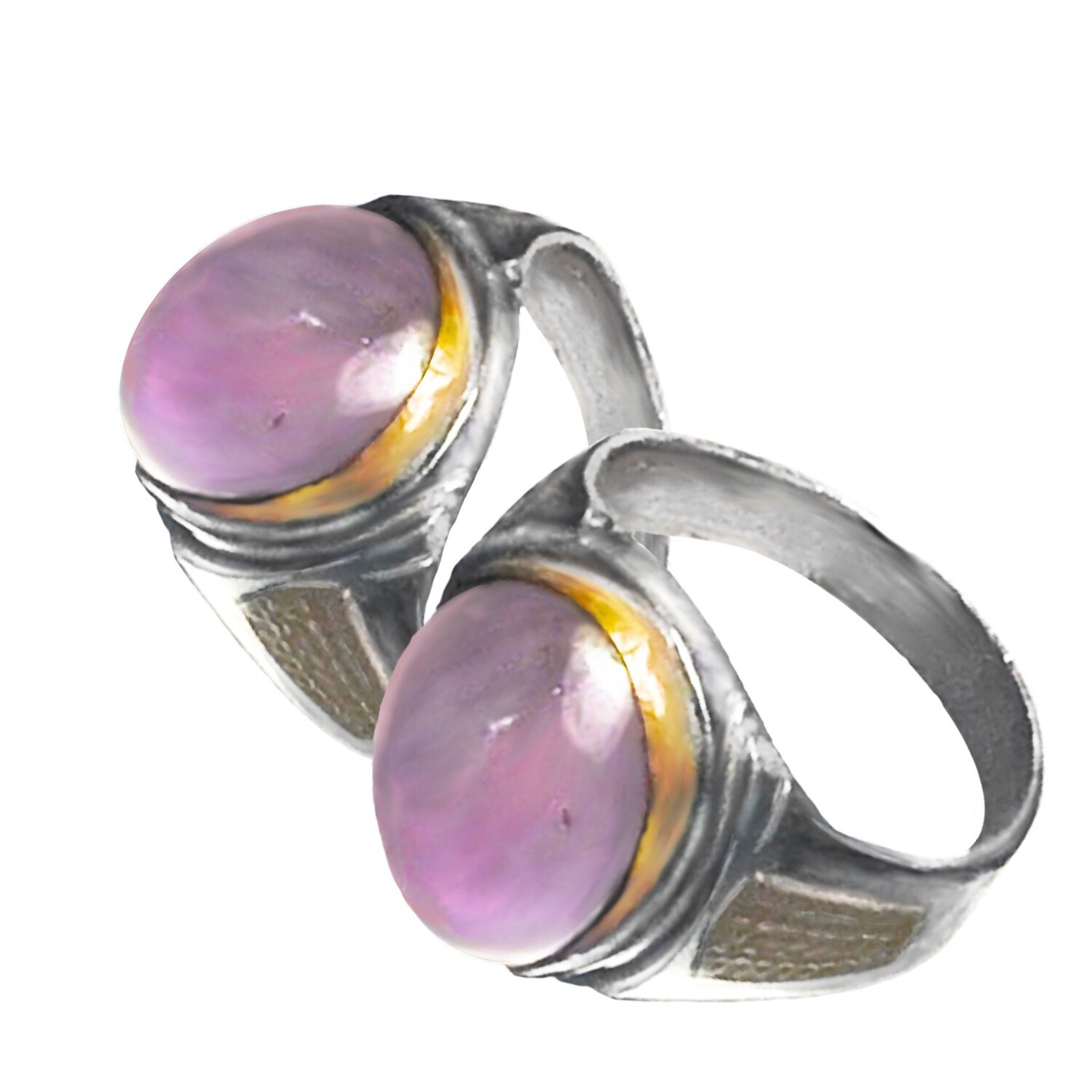 Amethyst is a Quartz variety, found in several locations around the world.
Leaving the crystals natural, polished, tumbled, or faceted into jewels, the gems' beauty, always transcends its commonality.
It appears as transparent crystals of all sizes in geodes, clusters and as single terminations. It is also found in vitreous masses and polished into wonderful specimens and personal talismans.
Amethyst ranges from pale red-violet to deep violet and can be transparent to opaque.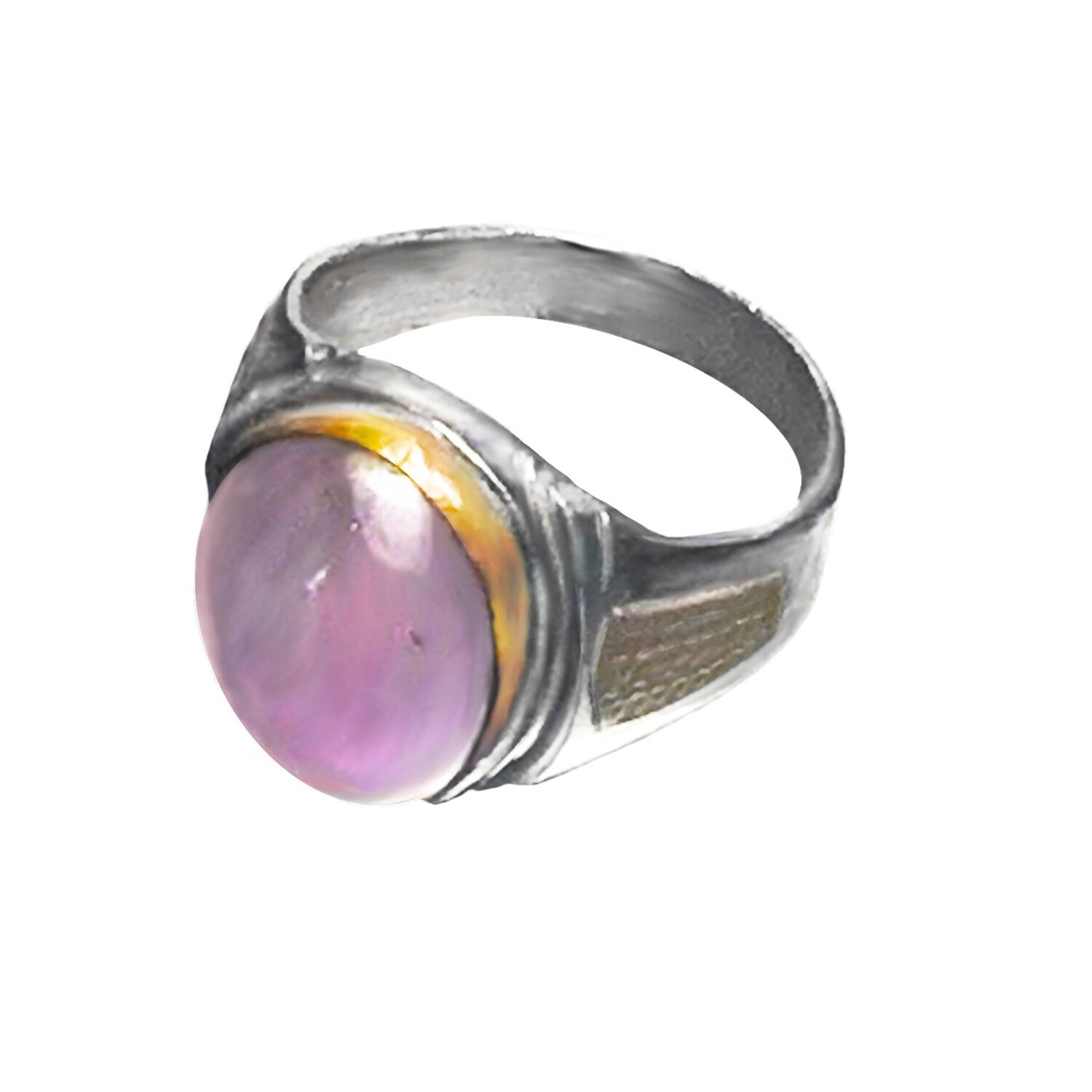 The name Amethyst is derived from the Greek word 'ametusthos', meaning 'not intoxicated'.
Throughout history, one of the mystical properties of amethyst, was believed that the gem protects against intoxicating. Therefore also preventing drunkenness and overindulgence. The ancient Greeks and Romans believed that wine drunk from an amethyst cup, kept them from getting drunk and an amethyst worn on the belly, had a sobering effect.
Later, catholic bishops wore the crystal in rings, for protection from mystical intoxication. Kissing the ring kept others from similar intoxications and kept them focused in spiritual contemplation.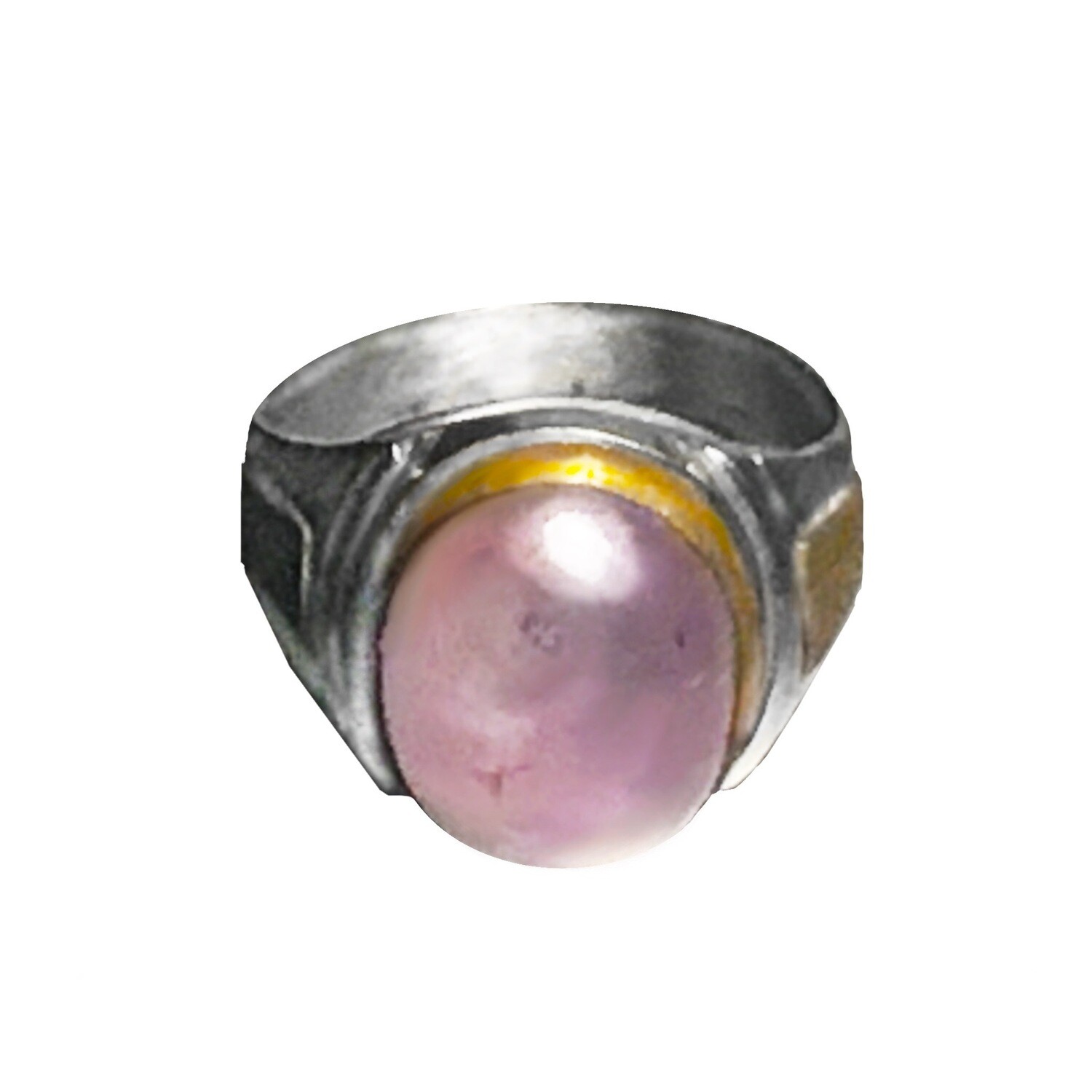 On the other hand, amethyst was known to be a powerful protective stone against witchcraft and black magic. Spiritually amethyst is believed to establish a connection to the Divine.
To the ancient Israelites, 'Ahlamah', the ninth stone in the breastplate of the High Priest, was an amethyst, engraved with the tribe of Dan. Just as it was the twelfth foundation stone for the second Jerusalem.
In the ancient Egyptian 'Book of the Dead', it was Hemag, carving heart-shaped amethyst amulets for burials.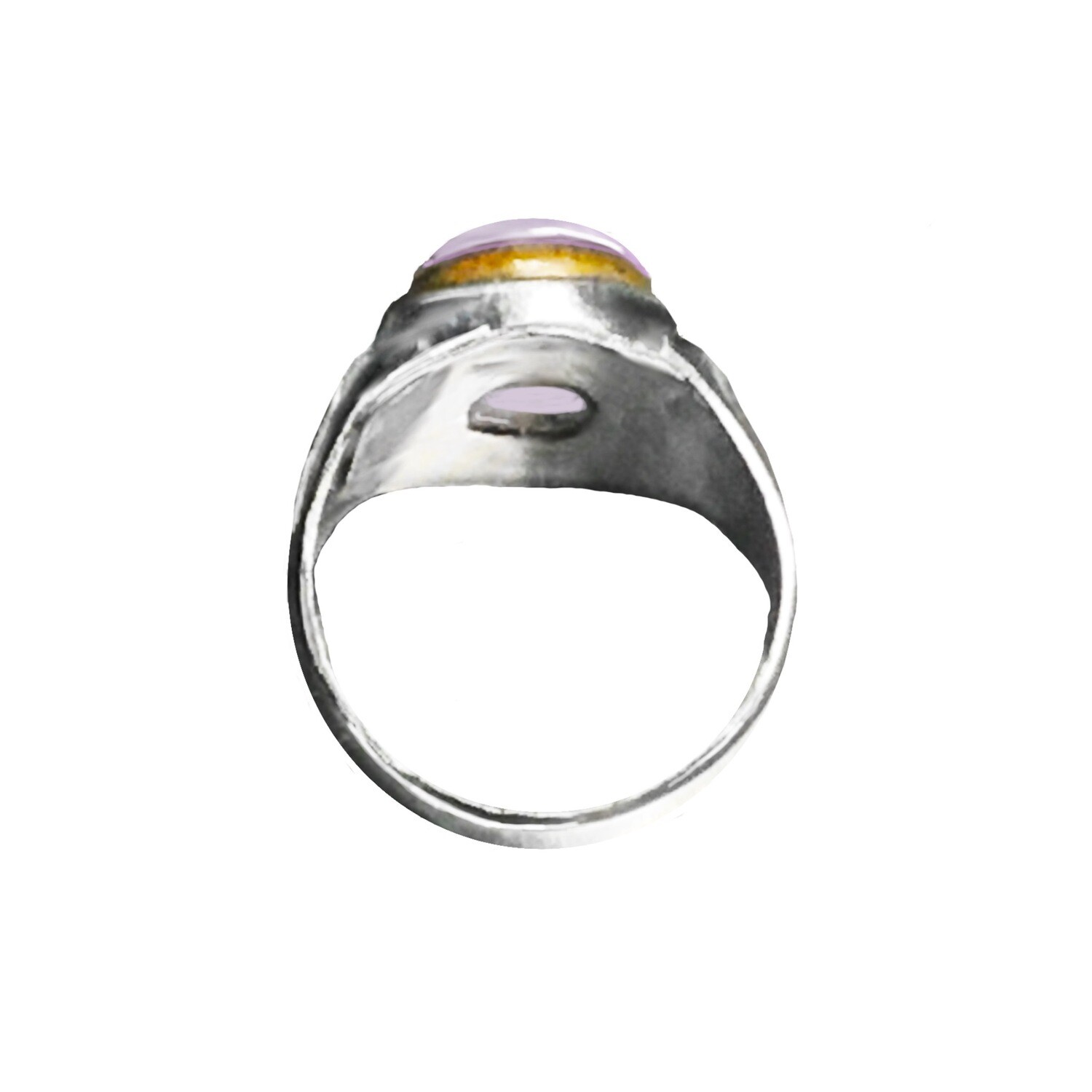 Nowadays, amethyst is still remarkably known for its metaphysical abilities to ease the mind, and for inspiring an enhanced meditative state.
It promotes inner wisdom and greater understanding and is a crystal of comfort in times of grief over the loss of a loved one.
Because of the amethyst's ability to expand the higher mind, it strengthens the imagination and intuition and refreshes the thinking processes. Therefore, helping in the assimilation of new ideas, putting thought into action, bringing progress after impasse.
This amethyst ring is a very powerful talisman aiding in moving on with life after mourning or other loss.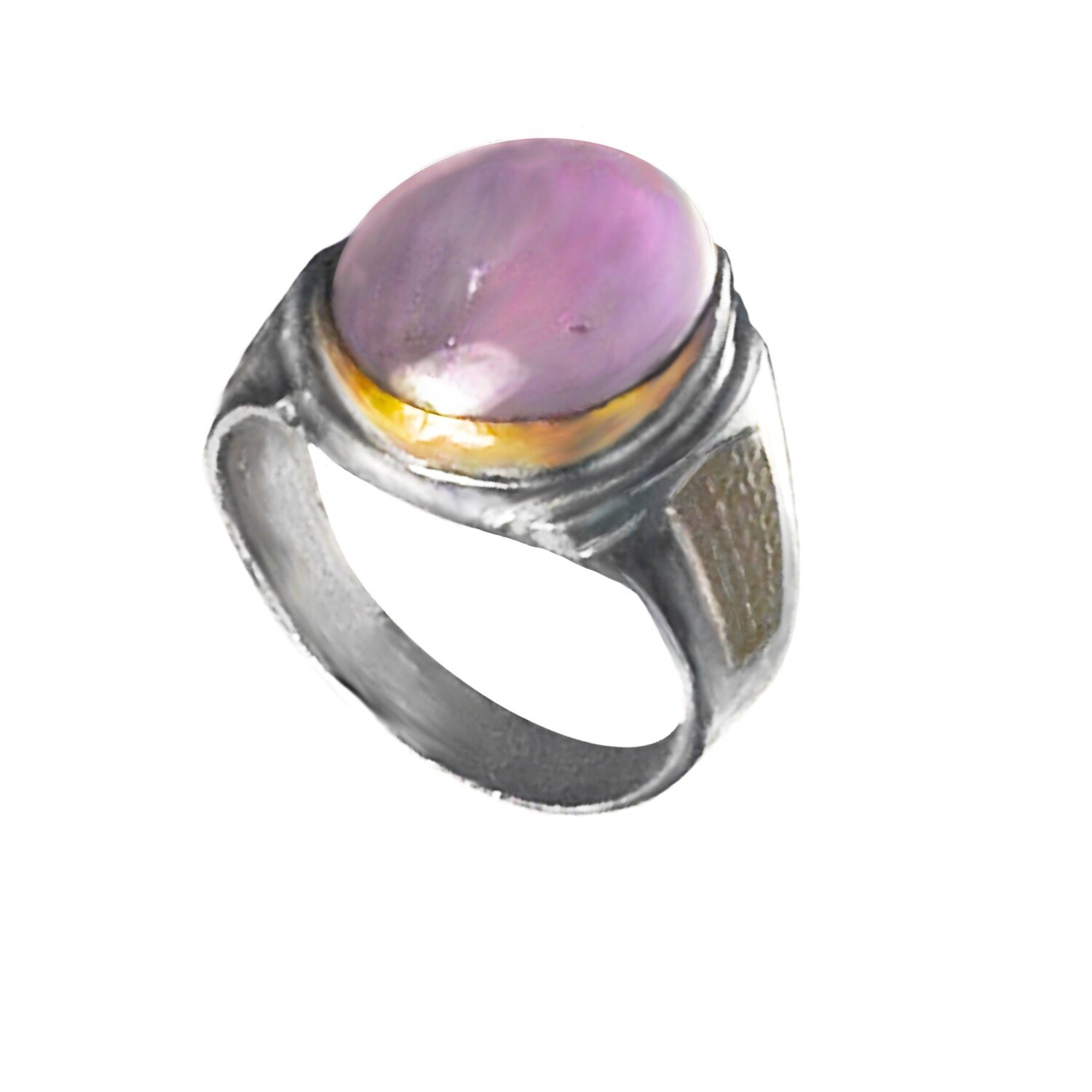 This Balinese amethyst ring, is an exceptional amulet, with a large cabochon crystal. The silver ring in which it was set, allows skin contact, directly transmitting its energy to the wearer.
This talisman was enhanced in magical rituals, and made specifically soothing for heartbreak, personal loss and love sickness, meanwhile strengthening mind and heart to receive new love and to regain hope and passion.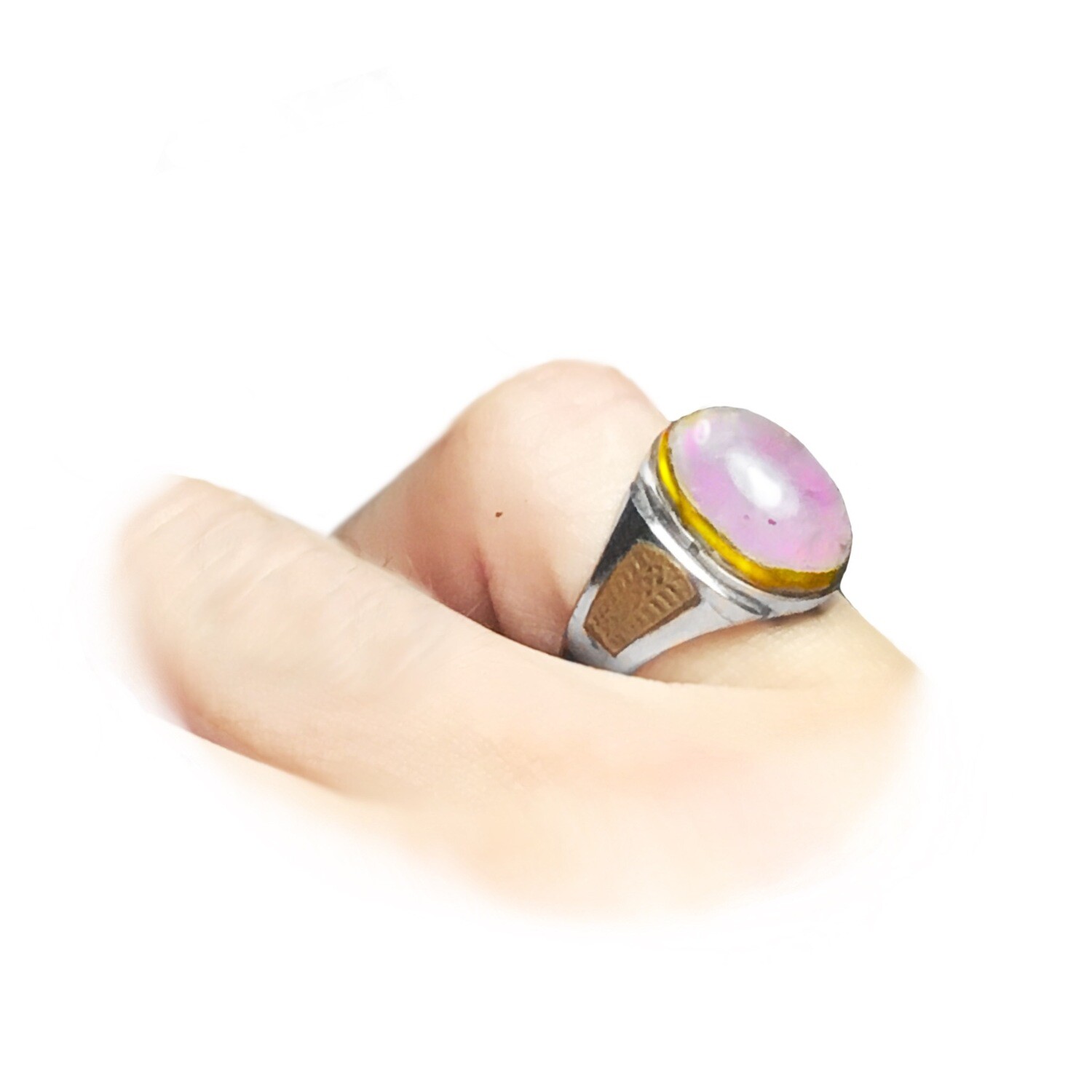 Amethyst can fade in direct sunlight, therefore care should be taken, holding the stone under running water can refresh its energies, thus affirming that the stone is cleared from negativity.
Also keeping amethyst close to other crystals, recharges its energy.